Written by Angela Predhomme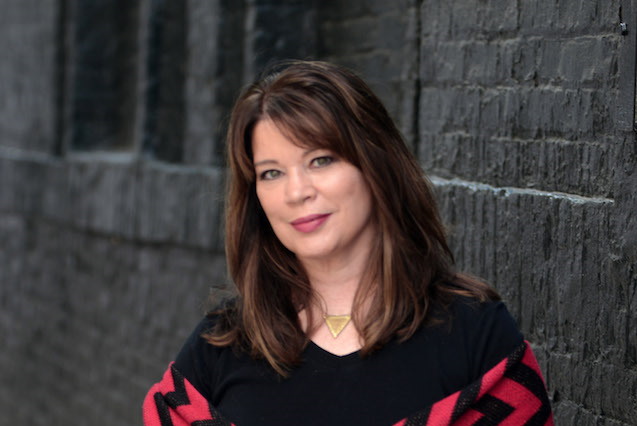 I've been making music for over a decade now, and there are thoughts I'm happy to share from my personal experience. The intention here is not to generalize or feed into stereotypes, but simply to offer my insight to help other music professionals out there in dealing with a potentially touchy issue. This article is geared toward the heterosexual crowd, but no doubt many of the principles apply to the LGBTQ community, too.
Also, please keep in mind that the following advice is just my own personal perspective, from a woman living in the Midwest (Detroit area), interacting with both local and national music pros.
The Basics of Professionalism
Let's cover this first: The single biggest issue for men working with women is the potential for attraction. If you are an adult and she is under 18, just… NO. We don't need any more R. Kelly stuff. It's illegal and unethical. You don't want to go there, even if she seems interested in you. She may think that if you're a producer or studio owner, her having an intimate relationship with a man with connections will benefit her career. But you have to remember, she is a child, with judgment that may be lacking. Do the right thing. I know you would.
A second, and perhaps more widely relevant basic "no" are any comments or topics that might make someone uncomfortable. You know what I mean – the classic sexual harassment stuff. Even if you used to be able to get away with making "jokes" with sexual undertones, or commenting on body parts, you need to give it up cold turkey. It's absolutely unacceptable, even if you know the person well. Body language speaks volumes, too. Don't do things like touch her, or corner her in the vocal booth in a creepy way (Yes, someone did that to me once. It was awkward and I never went back.) That said, no need for paranoia. A friendly hug is totally fine if the relationship is established and she's aware that's how you treat everyone.
Minimizing Any Threat at Home
Now that we got the basics out of the way, let's look at a typical situation. If you're in a relationship, and you begin working with a woman, especially an attractive or high profile lady, it could potentially trigger jealousy at home. Music is not typical. It's not an office. You might be on the road with women, or even songwriting or rehearsing in a hotel room. The best way to deal with this is to include your wife or girlfriend in the relationship with your female colleague to build trust. Be open about everything, and/or have the women meet over a group lunch. If it appears that you and the female musician have a special or exclusive relationship, it can cause unnecessary problems in your personal life. So, openness and inclusion will keep your partner's insecurities to a minimum. I actually wrote a song about this called "Not Even Close." It's a song of reassurance, with lyrics,
"He's not even close / It's you that I chose / And I never question or compare you." Avoiding potential jealousy from a significant other will keep things smooth in your personal life.
Setting a Comfortable Vibe with a Female Colleague
Making female artists or musicians feel comfortable with you is key to a productive, healthy, creative partnership. How can you make her feel safe? Talk about your significant other, or even mention your dating life if the conversation lends itself to what you did over the weekend. By you talking about your wife or girlfriend (in a flattering or appreciative way), she sees that you're not trying to get something out of her. And we all know what that something is, and we know that guys are guys. Also, it's important you don't speak negatively or complain about any women, especially about your partner, to your new female colleague. This sends a message that you are a chauvinist or you don't respect women. So, to summarize, be open and speak kindly about your significant other. This will show her, first, that you are not after her sexually, and second, that you respect women and see them as equals.
Boys' Clubs Died in the 90's
The mention of gender equality within music is worth noting because believe it or not, in some (hopefully isolated) situations, there still seems to be a good ol' boys' club idea out there. For example, I've been at recording sessions for my own songs, with male musicians I hired, and treated like my music knowledge or judgment is inferior (which it is not). I've sensed an unspoken vibe that the female in the room is simply the singer, the look, or image, when in fact, that woman might be a musical powerhouse.
You have to understand that most women are not ego driven, and we're not going to compete with you or try and prove to you that our skill may equal or surpass yours in some areas. In other words, don't assume your judgment is better than hers, or that her ideas are fluff. In the face of mansplaining, many of us girls will probably just politely listen, do an internal eye roll, while still being grateful for your contribution to the project.
Communication is Normal
Lastly, if your female music colleague shares her thoughts and feelings with you about daily things, realize that it may not mean anything. I've noticed that a lot of men think that the sharing of feelings is a big deal, and it's reserved for only close relationships. But women often see discussion as simply a way to connect with people. Her openness is likely not a threat or a clue she's "into" you. She's just being friendly because she sees you as a trusted work friend.
Singer-songwriter Angela Predhomme's music has been heard by millions through television, film, radio and streaming. Her soulful songs have been featured in the popular Hallmark movie "Christmas on Honeysuckle Lane," Lifetime's hit show "Dance Moms," commercials for ING Bank and Fiat, and more.
YouTube: 
http://www.youtube.com/angelapredhomme
Spotify:
https://spoti.fi/2OIcj1T
Apple Music:
https://apple.co/2PMpZwT
Pandora:
https://pdora.co/2OHGJkO
Facebook: 
https://www.facebook.com/angelapredhomme
Instagram: 
https://www.instagram.com/apredhomme/
Twitter: 
http://www.Twitter.com/angelapredhomme