Written by Gladys Mitchell-Walthour, Associate Professor of Public Policy & Political Economy, University of Wisconsin-Milwaukee
Messages urging Afro-Brazilians to support Black candidates filled social media in the days before Brazil's Nov. 15, 2020 elections.
"Do not forget your masks, your identification, a pen and that you are BLACK!!!"
"This Sunday my vote will be Black."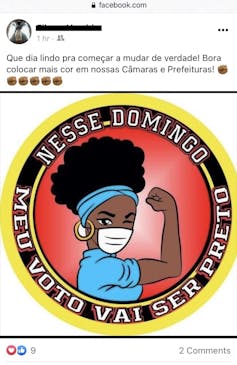 Read more: 'My vote will be Black' – A wave of Afro-Brazilian women ran for office in 2020 but found glass...