Written by Lloyd Daniel Barba, Assistant Professor of Religion, Amherst College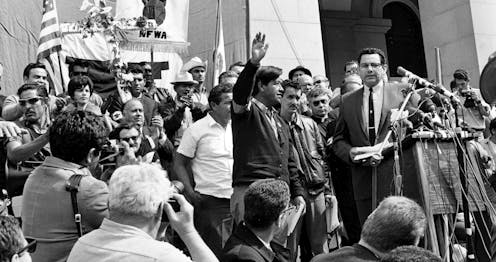 AP Photo
On March 31, 1966, labor rights pioneer Cesar Chavez wasn't celebrating his birthday in any usual manner. Rather, he was 14 days into a 25-day pilgrimage in California from Delano to Sacramento.
Leading a group of striking farm laborers and supporters,...
Read more: Pilgrimage and revolution: How Cesar Chavez married faith and ideology in landmark farmworkers'...