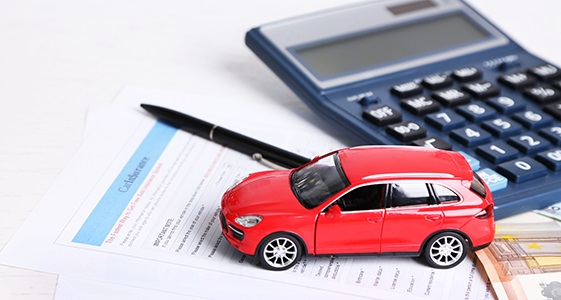 Credit cards offer you a convenient way to pay for your purchases, but they do have some downsides in addition to their many benefits. Let's discuss 8 of the pros and cons of using credit cards:


Pro: Make the Most of Your Opportunity to Build a Positive Credit History
The average house in Australia costs $557,818 . Most Australians don't have that entire amount saved up when they buy their home. It is credit that makes their home purchases possible.
If you want to borrow a sizable sum to buy a home, car or other high-ticket item, it's unlikely that a lender will trust you with that much money unless you already have a history of using credit responsibly. Credit cards can help you to establish that you are worthy of that level of trust.
To build a positive credit history, you simply use your credit card to make purchases; then you pay the bill in full at the time it comes due. After you establish a track record of paying your credit card bills, lenders will be more likely to view your home mortgage or car loan application favourably.


Con: Be Sure to Pay Your Credit Card Bills Promptly, or You Could Ruin Your Credit History
The flip side of that coin: If you fail to make your payments in a timely manner, you'll demonstrate to lenders that you cannot be trusted with credit. This is a situation you absolutely want to avoid.


Pro: Enjoy Fantastic Credit Card Perks and Benefits
Some credit cards offer enticing perks and benefits to their users. For example, the EG fuel card currently offers their users a promotional period in which fuel discounts of 6 cents per liter are applied.
There are some credit cards that offer frequent flier miles or points for making various purchases. Frequent flier miles can typically be redeemed for flights, and points can be used for a variety of travel benefits. For the cost of the annual fee, some cards also give you discounted or free access to a members-only airport lounge when you are traveling.


Con: Pay the Credit Card Fees and Interest
Some credit cards charge annual fees, per-transaction fees or other sorts of fees. Before you sign up for any card that charges high annual fees, it's beneficial to determine whether you anticipate getting enough value from the card that it will sufficiently offset the fees you'll be paying. It's also prudent to give some thought to whether the rewards on offer are things you actually need or want.
Virtually all credit cards charge interest on the balance owed. You are typically given an interest-free period after the initial purchase has been made – but after that, interest is charged.
You can avoid paying interest by sending your card issuer a full payment for your purchases before the interest-free period comes to an end. If you fail to do this, because of the interest, you'll be paying much more for your purchases than you would have if you had simply paid cash up front.


Pro: Shop with Protection
Credit cards offer multiple types of protection. Fraud prevention is one of the most important protections you might get automatically when you use a credit card. Many banks are highly proactive about fraud prevention. If anyone – even you – attempts to make a purchase that doesn't fit your usual purchase history patterns, your bank will most likely make an attempt to verify the purchase. This protects you in the event a thief steals your card and attempts to use it.
That said, fraud protection is not foolproof. Credit card fraud is rampant, and it is an all too real risk that you must accept if you are going to use credit cards. Even if your credit card issuer provides a fraud protection guarantee, credit card fraud can cost you heaps of time, frustration and stress.
Another type of protection is the ability to do chargebacks in the event there is a problem with your purchase. For example, if a merchant delivers damaged goods to you, and then refuses to give you a refund, you may be able to initiate a chargeback with your credit card company to recover the money you spent.


Pro: Travel Without Converting Currency
If you plan to travel internationally, it's prudent to convert at least some of your currency before you depart. However, it can be inconvenient to do this, because you generally have to give your bank at least a week's notice before they will be able to issue the foreign currency to you. It can also be expensive to do this, as most banks will charge fees for making the currency conversion.
If you have a credit card that is accepted internationally, the card gives you a convenient way to make purchases in the country you'll be visiting; this is true even if you skip the step of converting some of your currency. However, it is important to note that there may be transaction fees for using your card in a foreign country. Not all card issuers charge foreign transaction fees – so if you travel frequently, it can be an advantage to obtain a card that does not charge them.


Con: You Can't Pay for Everything With a Credit Card (At Least, Not Yet)
There are still many small businesses that do not accept credit cards. When you travel, if you fail to bring at least some cash with you, you might miss out on some lovely experiences simply because some vendors don't accept cards.


Pro: Credit Cards Offer You Convenience
Credit cards allow you to make spontaneous purchases without having to stop to get cash. Most people think of this as being a benefit, although it could possibly be detrimental if you are prone to overspending on impulse purchases.
These are 8 of the most compelling pros and cons associated with using credit cards. As you can see, credit cards offer substantial benefits, but these do come at a cost. Because of the expenses and other potential drawbacks, it's worth carefully evaluating your needs and goals and the credit card's terms of service before agreeing to obtain a particular card.