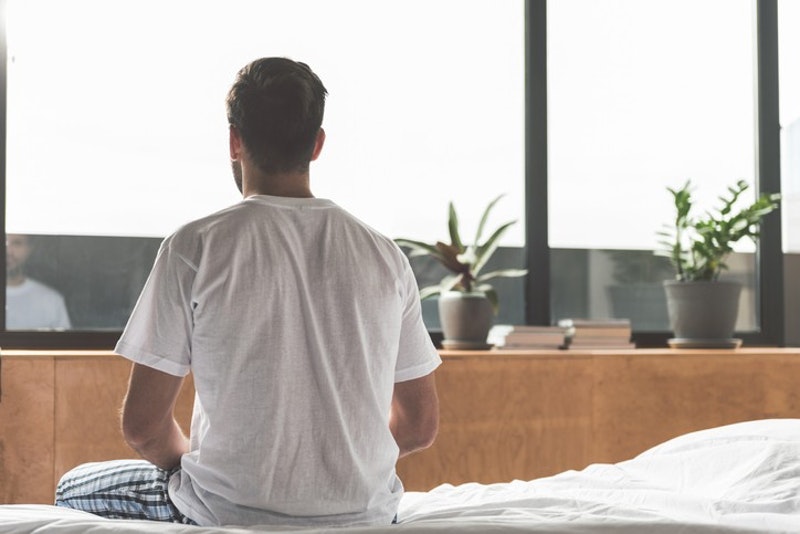 It is safe to say that our consumption of single-use plastic products has reached a critical mark. Data shows that more plastic was manufactured in the past 13 years than in the entire 1950-2015 period. Even more scary, only about 8% of the discarded plastic has been recycled.
Most plastic ends up buried in landfills or even worse, decaying in our waterways and oceans. Roughly 1.000.000 seabirds and 100.000 marine mammals
die each year
due to plastic related pollution in the ocean.
Large scale policies are needed yesterday, but they are still crawling through a lot of diplomatic red tape.
Thankfully, we can speed things along by making small, planet-friendly, adjustments in our everyday life. Here are 8 awesome household items that you can purchase today without worrying about the planet.

1 - Eco friendly mattresses
Over a quarter of a million mattresses end up at the landfill yearly, and that is in Victoria alone. You can only imagine the strain it puts on the environment on a global scale. This is why many mattress companies are now
switching to more eco-friendly materials
for their products. Natural latex materials are more easily recycled than traditional synthetics and are very sought-after commodities.
Also, you can ask the company about their anti-pollution policies. Some of them, for example, will offer a discount in exchange for safely recycling your old mattress in a controlled environment.
So, when buying a new mattress, besides comfort, make sure you also consider setting an example and leaving a lasting impact on the planet.
2 - Recycled fabric clothing
Since we mentioned materials, there are more and more clothing brands working with recycled materials. Many have also adopted more environmentally sustainable methods, eliminating the use of dyes from the manufacturing process and even minimizing the use of water, chemicals and energy.
Hemp is gaining a lot of momentum. Not only is it less costly to produce and process, it is also more eco friendly than organic cotton and linen. You may have seen the sales slogan "save water, wear hemp". This is because the hemp plant requires less than half the amount of water that cotton or flax requires to be processed.

3 - Eco bottles and caps
Something as little as your plastic bottle cap is negligible compared to industrial level pollution, right? Yes. But multiply that with the billions of plastic caps that are being discarded every day and you find one of the prime ocean polluters. Its small size makes it easily ingested by fish and marine mammals and this has catastrophic consequences.
Settling for a reusable glass bottle with a stainless steel flop-and-flow lid can make all the difference.
Reintroducing glass into our everyday life has proven its efficiency. Glass produced from recycled glass reduces related air pollution by 20% and related water pollution by 50%,
according to the WWF
.
4 - Replacing plastic bags with canvas bags
This one has been around for a while. Even Tim Minchin
sang about it all the way back in 2009
.
Some grocery stores went the extra mile and forbid plastic bag use altogether, but this of course is an inconvenience. Using reusable canvas bags when going to the supermarket should become both a habit and a fashion statement. So make sure to personalize your own to suit your daily mood.
5 - Rechargeable batteries
A variety of chemicals go into the fabrication process of the batteries used world wide for remotes and other gadgets. Many of these chemicals are toxic and should be best kept out of regular landfills for as long as possible.
Rechargeable batteries can come in handy
, and even if they are a little more costly than standard ones, their investment pays off in time.
When disposing of your old batteries, make sure you do so at one of the checkpoints organized by your local store. Some of them will even offer incentives for recycling - both batteries and electronic equipment you no longer use.
6 - Disposable head toothbrush
It is indicated to change your toothbrush once every 4 months. Luckily you don't have to throw away your entire brush anymore, if you opt for a removable head brush that allows you to keep the handle. The handle itself can be crafted
from biodegradable bambo
o or bio-based plastic (that is GMO-free sugar) while the head uses vegan-friendly miswak wood.
This way you can take good care of your oral hygiene while promoting the use of a cruelty-free, natural, eco-friendly product.
In green conclusion
Remember that every little bit counts. Investing in a few durable products and with a small change of habit, you too can set an example and make a difference. What we do today decides what kind of planet we will leave behind for the generations to follow. So why not make it a cleaner Earth than we ourselves inherited?