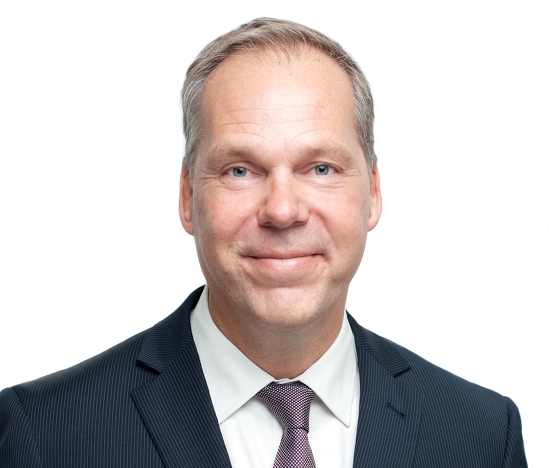 Seeley International is delighted to announce the appointment of Mikael Svensson as its new General Manager- Marketing in a global growth move to accelerate marketing activities and resources across Australia and the world.
Seeley International founder and Executive Chairman, Mr Frank Seeley AM said Mikael would play a pivotal role in building on the already enviable reputation of Australia's largest air conditioning manufacturer, and growing market share across its entire product range – including Breezair, Braemar, Coolair, Convair, Aira, Coolerado and the multi-award-winning Climate Wizard.
"Seeley International's market dominance and strong international growth trend continues, and with more than a decade of experience working in very senior marketing executive roles Mikael is a valuable addition to the team," Mr Seeley said.
Mr Svensson's earlier career experience includes working as a product manager and marketing manager in Sweden for one of the world's largest suppliers of eye health products, Bausch+Lomb, before moving to the UK to work at their European Headquarter as the European Marketing Director for its Lens Care business, and later for its Contacts Lens business. He then was promoted to Director of Medical Marketing and Communication Vision Care Division for Europe, Middle East and Africa, before being appointed to Director of Professional Marketing, part of the Vision Care Global Marketing team.
In 2012 he moved to Australia, where he became Manager of International Marketing at TAFE SA, the largest provider of vocational education and training (VET) in South Australia, before being appointed to General Manager - International Unit, later that year.
Mr Svensson said he was looking forward to being an integral part of an exciting company that has such a strong track record and commitment to quality, reliability, integrity, safety and innovation.
"I am very excited to join Seeley International and to be part of the company's journey of driving further growth across all its business areas. Seeley International is such an innovative market leader, and with all its high quality leading brands, I look forward to expanding the marketing of its unique range of product and services, as well as bringing new, innovative technology to Australia and international markets," Mr Svensson said.  
Based in Adelaide, Mr Svensson started in his new role on Wednesday 15th June 2016.
About Seeley International
Seeley International is Australia's largest air conditioning manufacturer and is market leader in the design and manufacture of ducted and portable heating and cooling products for the domestic, commercial and industrial markets in Australia. Renowned for its innovation, Seeley International's brands include Breezair, Braemar, Climate Wizard, Convair, Coolair, Braemar Tudor Romeo and Coolerado. Based in Adelaide's south - and with factories in Adelaide (evaporative coolers) and Albury (gas heaters, refrigerated and commercial cooling) - the company was founded in 1972 by Frank Seeley AM, who remains Executive Chairman. Unlike many of its competitors, Seeley International continues to design and manufacture most of the components for its Australian-made products, which it exports to more than 120 countries around the world. More information about Seeley International and its products can be found at
www.seeleyinternational.com