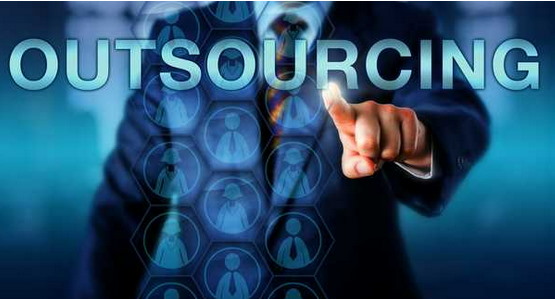 Would it surprise you to know that three of the top five ranked countries for ease of doing business are in Asia? Would it surprise you more to know that India and China aren't even in the top 30?
Outsourcing is a complex web of factors, and what might seem to be ease of doing business has to be taken in stride. Why? The statistics are dizzying, so we're going to cut to the meat of the issues at hand.
Ease of doing business and the digital competitiveness rankings of Asian countries are on the rise. Which countries are the rising tides lifting all of us up?
Keep reading to find out.

Top Three for Asian Outsourcing: Multimedia
BPO (Business Process Outsourcing) started in the manufacturing sector. Since that time, BPO has spread to other sectors such as multimedia, web design, and graphic design. Media is widely varied and covers product development to hand-drawn animation.
Multimedia and entertainment are two sectors seeing a massive technical and technological rise. Production and post-production are growing quite quickly and can be leveraged at a fraction of the price of US and UK firms.
These are the entertainment leaders of Asia:
It's no surprise that Japan is listed as one of the leaders of multimedia. They have a huge workforce in voice acting and illustration. They are also the world's experts at animation, drawn or otherwise.
While Japan holds a near-monopoly in animation, another notable mention is South Korea. South Korea is now producing a sizeable volume of drawn animation and live-action media.
China is another multimedia kingpin that we can't ignore. Many Chinese entertainment companies, especially in association with Hong Kong, have been funding movies for decades in Hollywood. This is on an extreme rise recently though, with companies like Tencent investing as producers in major blockbusters.
India not only supplies technical skills at a fractional price to the rest of the world (in terms of digital effects), but it also produces more films seen by more people. 

Top Three for Asian Outsourcing: IT
Web or app development (whether it's front-, back-, or full-stack development) is booming in the Asian IT BPO sector. One of the reasons is the massive workforce, which drives lower rates.
The United States IT sector has wages and salaries that balloon over our top three Asian outsourcing countries:
India

Philippines

Vietnam
As you can see, these three countries have high levels of English and tech-centric focus in their workforce. Indian development teams have the expertise, native-English skills, drive, and numbers to give high quality at low prices.
However, their great expertise might be a double-edged sword. As they start to demand higher prices for quality work, this will bump the high-quality sector into regions nearly comparable with European and North American levels.
Vietnam and the Philippines aren't looking to be outdone, however. While the workforces are comparably smaller, there are thousands of young, fresh, creative developers on the rise in both countries.
With more reliable internet, power, and other infrastructure, the other two countries offer the stability that India sometimes lacks. 
I can personally attest to the professionalism of the workforce in the Philippines, as I have outsourced back-end web development and VA duties to Filipino companies. I found many reliable and talented IT specialists who helped me work on the new Bubblegum Casting website.

Top Three for Asian Outsourcing: Call Centres
Call centres are one of the first and best uses of outsourcing, even after the practise started more than ten years ago. The list of the most-used countries for call-centre outsourcing are:
The Philippines and India again both benefit from a large native-speaking population. It's perceived by US and UK consumers and businesses that Filipino accents are more attractive than Indian accents.
That being said, both countries were the highest-ranking countries in Asia. They're also the least expensive options for the large population of workers needed for call centres.
Why is this important? With both development and call centres, having your customer be more comfortable understanding an accent can increase workflow and reduce talk-time.
For US customers, the Filipino accent is more similar. For UK customers, it could be the Indian accents that win out. 
We haven't forgotten Japan either. With high levels of technical experience and know-how, Japan comes in as one of the most outsourced Asian nations for quality. Not only that, but there are thousands of Japanese-speaking people worldwide.
Asian languages are generally difficult to break into for western people, due to completely different character sets from a romanized writing system. Multilingual skills are highly prized in this sector.

Look to These Asian Leaders in Outsourcing
You might have noticed a few countries repeated often. Since they were listed in no particular order, you might have your own opinions, and that's fine. The "top three" really depends on what you need.
In general, India, the Philippines, and Japan tend to stand out most often for outsourcing.
If it's based purely on saving money, it's a tossup between India and the Philippines. If it's experience in live-action, maybe India wins. If you need comfortable call-centre care, the Philippines takes front and centre.
In most of the world reports, especially the report on digital competition, Malaysia and Indonesia rose faster than any other countries compared to last year.
One thing is clear: Whatever your business sector, all of Asia is rising—and a force to be reckoned with.
Adam Jacobs is the incredibly busy Managing Director of Bubblegum Casting and Hunter Talent. He works with some of Australia's biggest brands, media properties and agencies to secure talented children to work in Television, Film and Modelling roles. They've recently launched an office in LA too.