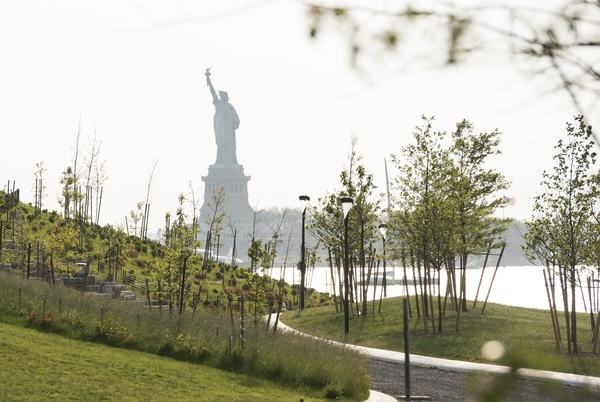 Since the United States foundation, a big part of what it meant to be an American was owning property, for it was a symbol of wealth and status. This idea has persisted for so long that it has become synonymous with the "American Dream." Now many Americans dream of one day owning their little piece of land that they can call home and build a family on.
However, it is not only Americans that want to own a home in the United States. Many people from all over the world want to buy a home in America. Most lenders require that foreign applicants have a credit score of 720 or higher, make a 20% down payment, have a source of income from the United States, a valid Social Security Number, two years of work experience, and at least two years of living in the United States.
However, meeting those eligibility requirements is out of the question for many applicants who might not have the credit score or income to cover such high down payment requirements. Thankfully for them, the Federal Housing Administration (FHA) Home Loans are available for permanent and temporary residents who want to own a little piece of the American Dream.
Using an FHA Home Loan as a Foreign National
Usually, foreign nationals who want to buy a home in the United States have to take out a foreign national mortgage program, which generally has a higher down payment requirement. Thankfully, they can also qualify for an FHA home loan, although they would have to provide additional documentation regarding their residency status.
For applicants to qualify for an FHA loan, they must have legal residency status in the United States. Failure to do so could result in the applicant being ineligible for an FHA loan. The Bureau of Citizenship and Immigration Services can also provide all necessary documentation to determine the applicant's lawful residency status.
Foreign nationals who have a permanent resident alien status are eligible for an FHA loan under the same terms as American citizens. If the applicant has a non-permanent resident status, it is still possible to take out an FHA home loan. All the applicant would need is for the home to be their primary residence and a valid social security number.
Applicants must also have an eligible credit score and credit history by FHA loan eligibility standards. Having the necessary credit score to qualify for an FHA loan is possible; however, most foreign nationals have minimal credit history and might struggle in this part of the eligibility process. Thankfully, lenders can get a credit report made about the applicant's payment history through former landlords, utility companies, and any other account that required monthly payments.
Benefits from using an FHA Home Loan
FHA guaranteed home loans are the most used government home loans available, mostly due to the lenient eligibility requirements and the great benefits they offer. Unlike loans guaranteed by the USDA or the VA, these loans, as previously discussed, do not require applicants to be American citizens. Also, unlike most conventional loans, which have an average down payment requirement of 20%, FHA loans only have a 3.5% down payment requirement.
FHA home loans' additional benefits are lower closing costs, low monthly mortgage payments, and the option to take out the loan as either a 15-year or a 30-year fixed rate mortgage. In addition, FHA Loans are also assumable, which means that borrowers who, at some point, want to sell their property can have their loan assumed by a new borrower.
The only limitation that FHA loans have to account for is the loan limits, which vary depending on the county and its median home value. Loan limits change depending on the county, but they also change depending on the property type, whether single-family residences, multi-family complexes of up to four units, and FHA approved condos.
Phil Georgiades is the CLS for FedHome Loan Centers, a government-sponsored brokerage specializing in first time home buyer loans. He has been working as a real estate professional for more than 22 years and knows what is necessary to make your home buying goals a reality. Call us at (877) 432-5626, and we will help you submit an FHA application.