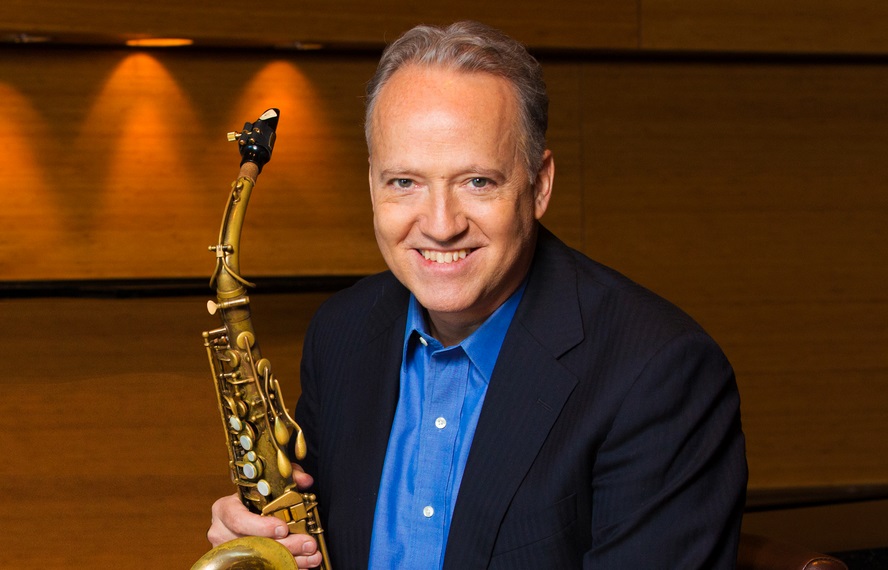 Two-time
Grammy

–
winning composer and saxophonist
Ted Nash
releases his first live recording in over 25 years. Known for his highly-acclaimed works (
Presidential Suite
,
Chakra
,
Portrait in Seven Shades
) this much anticipated release provides an opportunity for Nash to share his improvisational side. His inspired solos are impassioned and interactive. On this album he finds new areas of expression that will excite and move you.
These three nights at Dizzy's were electric for me. I think you'll hear in it the combination of great players, with history letting loose on music that has grown with me over the course of my career. On this album we share not just a night of music but the history of collaboration.
It was a wonderful opportunity to make music again with many of my favorite musicians. I have known Rufus Reid since I was 24, when we recorded an album featuring my mother and father (which never was released). Rufus always plays with tremendous instinct and flexibility and brings decades of experience to the music. Rufus appeared on my Mancini Project album (Palmetto).
I first met Matt Wilson when I was 18 and he 14, when I came to Rock Island, Illinois to play with Louie Bellson's quartet. Of course I had no idea the skinny teenager I met that night would become one of jazz's greatest contributors, appearing on more than 250 recordings. Matt has played on several of my albums, including Sidewalk Meeting, Still Evolved, La Espada de la Noche, In the Loop, and The Mancini Project.
This is the second time Warren Wolf and I have played in a quintet at Dizzy's together. He is one of the most consistently killing vibraphonists I have heard; at once fiery and cool. He is also one of the most melodic players – on any instrument. I have always had a connection with the vibes, as my jazz teacher was the great vibraphonist Charlie Shoemake, with whom I also played my first small band gigs, at the long-gone Donte's in Los Angeles.
I have known Gary Versace for years, hearing him with many great ensembles, and have always wanted the chance to play in a small group with him. I got that chance, and the experience is something I will never forget. The moments he found on Emily, for example (which we played as a clarinet and piano duo) were rich, inspiring and truly original. I feel Gary is on the cusp of being acknowledged as one of piano's superstars.
This performance was also a chance to revisit a couple original compositions in an entirely new context, and re-explore music by some of my favorite composers: Chick Corea, Thelonious Monk, Herbie Nichols, Johnny Mandel, and Henry Mancini.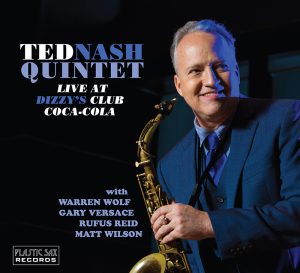 Release Date: May 18th, 2018
Ted Nash – alto sax, clarinet, flute, piccolo
Warren Wolf – vibraphone
Gary Versace – piano
Rufus Reid – bass
Matt Wilson – drums


About Ted Nash
Born in Los Angeles into a musical family (his father, Dick Nash, and uncle, the late Ted Nash, were both well-known jazz and studio musicians), Nash has that uncanny ability to mix freedom with substance, blues with intellect, and risk-taking with clarity. He is a co-founder of the New York-based Jazz Composers Collective, a musician-run, non-profit innovative entity dedicated to presenting the original works of composers pushing the boundaries of their self-expression. Nash is also a long-standing member of the Jazz at Lincoln Center Orchestra, with Wynton Marsalis.
Nash has become one of the most significant jazz composers of the 21st century. His recordings have received wide critical acclaim, appearing on the "best-of" lists in The New York Times, The New Yorker, The Village Voice, and The Boston Globe. Portrait in Seven Shades, his first big band recording, garnered two Grammy nominations. His following big band album, Chakra, received critical acclaim and charted on Billboard. Jazz Times Magazine on Chakra:
A lover of film and television scores as well as symphonic works and big-band jazz, Nash turns what could have been an esoteric, new-agey affair into music that swings and pops with tension and release as much as it beguiles.
Receiving two Grammy® Awards, Presidential Suite is Nash's most significant work. Inspired by great political speeches of the 20th century dealing with the theme of freedom, it is rich with social and political awareness. It also involved a very creative approach; Nash transcribed the speeches for their actual musical pitches and created themes, placing them into contexts that embraced the speakers and the location and era of the speeches. For the recording, each track is introduced by an excerpt from the speech that inspired it, read by significant figures from the world of entertainment, politics and sports, including actors Glenn Close and Sam Waterston; Ambassador Andrew Young; Senator Joe Lieberman; authors Deepak Chopra and Douglas Brinkley; diplomats William vanden Heuvel and David Miliband.
You've learned how to make your instrument beautifully sing.  You 'slap' the listener in the face with your daring and the unexpected (creating vital anticipation) at one moment, then later sooth it with even more precious, deeper feelings of the heart. Bravo!!!Benny Golson