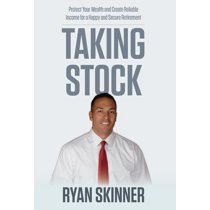 The name of my Woburn, MA retirement services firm is
Summit Financial Partners
for a very good reason -because the clients I work with have either reached their retirement summit (i.e. they're ready to retire) or nearing that milestone.  It's a that time in life where the focus shifts and the client's priority is no longer growing a nest egg; rather, the main objective is protecting the nest egg and having it generate secure income to fund their hard-earned retirement. 
In all my years in retirement income planning guiding folks to create secure income, I have learned that it's not the size (or full amount) of the nest egg that matters to people, but the amount of their guaranteed monthly income. My mother was a house keeper and when I asked her how out of all of my aunts and uncles they earned the lowest income, why were they the ones who were able to buy a house? Her answered, which had a profound impact on me and every person that I help to build their retirement income plan, was "it's not what you have, it's what you do with what you have."    Everything I do is centered on that principal when I work with my clients to create strategies that will help them achieve a monthly income that will suit their desired lifestyle in their later years. I've always found it interesting that some of my multi-millionaire clients come in stressed and discontent, while others who have much smaller nest eggs have peace and serenity because of the security that comes with building secure self-directed incomes they can count on.
From my experience, it's those that find their "IT" -the things in life that bring them the most joy -and have discovered the financial means to embrace their "IT" on a daily basis and follow their bliss.  Those who live what we call "Retirement My Way" have incredible peace of mind knowing that they can live their lives and achieve their "IT" within reason, as long as their goals are within the reach of their self-directed pensions and monthly social security benefits. 
That brings up an aspect of retirement planning (or achieving what I call "secure retirement income") that I am a huge proponent of -ROI. In my book Taking Stock, I discuss in detail what I call "The Two ROI's."  Generally speaking, when I say ROI (Return on Investment), I'm talking about the benefit to a individual resulting from an investment of some resource.  My colleague Ed Rossi is a securities licensed investment advisor who focuses on this area with our clients. Ed explains that a high ROI means the investment gains compare favorably to the original amount allocated toward that account.  As a performance measure, he uses ROI to evaluate the efficiency of an investment or to compare the efficiency of different ones. 
Specializing in retirement income planning, I've found that it's the second ROI -Reliability of Income -that matters most. This simply means, knowing that your money is safe and that you'll have guaranteed income month after month, year after year, regardless of what goes on in the stock market. In cases where it is suitable, I utilize different types of annuities to help my clients to achieve this secure income stream. I explain to my clients that the focus should no longer be about the size of the accounts; what matters now is the size of their guaranteed income. 
In planning "The Second ROI" phase of retirement, we first must consider the basics -i.e. the costs of being retired and how much money people need to meet their monthly expenses.  Important issues to consider are taxes, long-term care and health care, and their basic living expenses, mortgages and rent, utilities, food -the same essentials they had to think about when they were in the workforce.
We identify any income gaps, then implement the plan to close those with the guaranteed protected income for life, then review consistently and revise as necessary over the coming months and years.  For this to work effectively, we must get to know the client's personal life situation, goals and concerns.  Then we put together a plan to meet these goals and close the income gap with guaranteed predictable income for life.  Once we've tailored those needs to the client's current economic situation and personality, our focus shifts to creating this reliable income.  Using our specialized insurance tools, our job here is to ensure that we position enough money that is protected from potential stock market loss, and to close that gap by providing secure income for life. 
The most challenging and exciting aspect of my work is that there is no single cookie cutter' retirement strategy.  My clients' needs are unique and based on details like their age, whether this is their first marriage or married more than once, are they single, do they have any children that are dependent or disabled.  Everyone has different specifics related to their IRA's, pensions, social security, savings and other bank assets, life insurance, rental properties, home mortgage balances and other personal debt. 
Spirituality plays a very important role in the work I do.  A close friend, knowing about my deep faith, introduced me to the concept of making God my business partner enabling me to bring that dynamic connection into my day to day business so that I could truly be of service to my clients. 
Every day I ask God to guide me to be of service others using my talents He's blessed me with.  I feel my story allows me to operate on a whole new level in many aspects of my life now.  My journey has given me a purpose, a stronger connection with God, and a desire to have a positive impact on my fellow human being -especially my clients and those in need.  Making a positive impact on people's lives is what drives me every day.
As a result of God being my business partner, We have been able to create something much deeper than a retirement income planning practice at Summit Financial Partners.  We have created a culture.  In addition to helping our clients meet their income planning needs, we built a family business where it's about the WHY. Why do our clients want a secure monthly income to last through their retirement? So that they can enjoy time with their children, grandchildren and other loved ones. Why do we donate to charities, support rehabilitation programs, and pay the tuition for certain students to attend private schools? We're beyond blessed to be in the position that we are and I know that it is only because of God's presence in my life. With this blessing, we feel that God expects us to be a blessing in other people's lives just like he's been a blessing in our life. That is why I'm heavily involved with HEAT (heroin education and awareness task force), and volunteer with at Woburn District Court to help fight the opioid epidemic. I also started a program at the Billerica House of Corrections, where I go weekly, in order to help troubled men to change their lives. I've made the commitment to several underprivileged youths to pay their tuition to private school so long as they keep their grades up and are positive members to the school community. We donate tens of thousands of dollars to multiple local charities, such as the Woburn Council of Concern, where struggling families are provided with much needed support. I've faced struggles and adversity in my own life and have overcome those obstacles only through the grace of God and the support of good people. Today God had blessed me with the honor and responsibility of being in the position to pay it forward and bless others just as I was blessed, and I couldn't be more grateful.
Ryan Skinner