Written by

NewsServices.com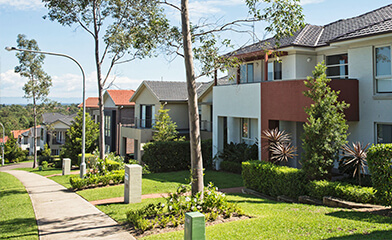 You've gotten that phone call from a prospective client who's ready to sell their home. After getting together and figuring out a realistic sale price, taking some photos that really showcase the home's appeal and charm, you're ready to create the new listing. Aside from the online listing, you'd like to get the word out around the neighborhood that you've got a new listing in case anyone else wants to sell.
Just listed postcards are the perfect way to organically let people know there's a house for sale in the neighborhood. Something tucked in the mail is an easy way to spread the word. Keep reading to find pointers to make just listed postcards that really stand out from the competition.
A Picture Is Worth a Thousand Words
Everyone knows the saying "a picture is worth a thousand words", but it can't be emphasized enough. Think about other for sale posts you've perused before: car listings, apartment rental listings, and other real estate listings. Which ones stood out to you and for what reasons?
Chances are that listings with blurry and out of focus pictures turned you off from inquiring further. Just as bad are low resolution pictures that are blown up too much and are clearly pixelated. The best listings that keep consumers' attention have quality photos. The higher resolution your photos are, the better.
Take more pictures than you think you'll need and then pick the best handful to use on your just listed postcards. Somewhere around 3-4 photos, with the best front and center on the card.
Know Your Audience
Nobody likes to get spam. It's irrelevant and annoying and will go straight into the trash. When you send out just listed postcards, make sure to target the area around the new listing. Pick nearby subdivisions or use a realistic boundary around the home if there aren't clear subdivisions in the area.
Residents who live close by will be interested to know how much the asking price is, along with the overall market conditions. Some companies will even help you develop a targeted mailing list so you can be confident your postcards will reach the right audience.
Don't Stop at Just Listed Postcards
The initial postcard will generate interest. Now your job is to hold the interest with continued updates, which can be done with postcards chronicling each step of the transaction. You can send under contract postcards and just sold postcards. If the market is hot, and the home sold for above asking price, a just sold postcard highlighting that fact will surely catch their attention.
You're also banking on the inquisitiveness people have, to see how things turn out. Think about a book you can't put down—you must know how it ends. Prospective clients in the listing's neighborhood will want to follow the real estate transaction to see what the home sells for.
Remember to Always Reach Out
As a realtor, you're always networking and making yourself available to new clients. Mailing out just listed postcards after you have a new listing is a perfect way to let people know you're in their neighborhood. They'll be sure to keep you in mind.