Written by

NewsServices.com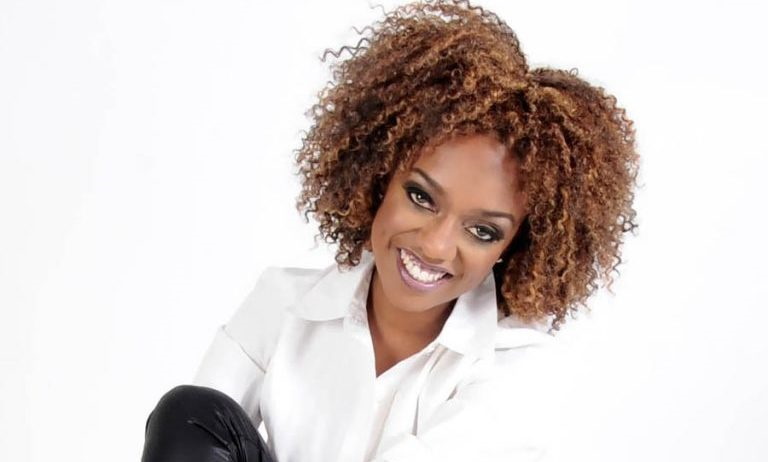 A Biography … 
Tricia Messeroux's rise and influence as a multi-media visionary and creative entrepreneur is proof that it's never too late to get off the fast track, you're on – if that path was never the one you should have been tethered to the first place. A Senior VP in account management at a major ad agency by 30, the Boston bred, NYC based Renaissance woman was traveling the world constantly, but felt empty inside, stifled creatively and was spending way too much time away from her young family. After too long off-roading from her destiny, "T-Mezz" made the bold decision to sacrifice financial security to better feed her soul. Since taking charge of her life and tapping into a deeper vision of all she could contribute creatively, she has launched and developed three dynamic entities – Toddlewood, The T-Mezz Creative Group and the new web series "Foods and Dudes" – that are both personally fulfilling and culturally impactful.   
Recently featured on "The Kelly Clarkson Show," Tricia's popular web series "Foods & Dudes" is a one-of-a-kind cooking show featuring Black men teaching other men how to cook for their loved ones. Borne out of dinner rotations Tricia and her husband Shawn Curwen had with other couples – and Tricia's desire to have men do more of the cooking – each episode features culinary artist (and Curwen's best friend and frat bro) Gerard Brogdon inviting Curwen and other guests to roll up their sleeves, share in the responsibility and through cooking show their significant others how much they love them in a surprising and dynamic way. The energy comes not only from the cooking (whose delights include fancy salmon, steak and pasta dishes, Caribbean meals and blueberry pie), but from the frank, witty and insightful "barbershop talk" that happens naturally when dudes get together to challenge themselves.
Launched in early 2021, "Foods & Dudes" currently has 15 20 minute episodes and is in production on Season 2. She plans to extend the franchise to highlight the cuisine of specific cities like New Orleans and NYC.
Launched in 2016, the T-Mezz Creative Group is, by design and intention, a small but mighty Black female run boutique agency/production company/creative hothouse where Tricia and her team of six talented veteran creative freelancers bring clients' big ideas to life, helping them achieve their ideal visual presentation and reach their branding goals. With Tricia serving as CEO, Creative Director and head photographer, T-Mezz has allowed Tricia to fulfill all the dreams she had of creative autonomy while working in the accounts departments of large advertising firms. In addition to showcasing her versatile talents as a photographer and producer, the influential work she does at T-Mezz as producer/director/photographer is a full-onexpression of Tricia's creative strengths and her insightful ability to imagine and execute ideas that garner immediate and A-list attention.
T-Mezz's one-stop shop array of services includes professional video production, photography, content creation, social media campaign execution, graphic design and branding digital, among others. Their range of clientele speaks to T-Mezz's great diversity; among their clients are a restaurant, a liquor company, an exotic beauty company, a vegan snack company and a doctor opening a new office. Tricia says, "Our clients like that we're small and streamlined, much more cost efficient and collaborative and eliminate many of the processes and red tape of larger firms."
The foundation of everything Tricia does these days is the still thriving Toddlewood. Harnessing her passion for and developing her skills as a photographer via what she called "YouTube U," she took some photos of her young daughter Skyler dressed as Diana Ross – and soon created Toddlewood, an inspirational and empowering visual narrative of positive influence and role models where everyday kids transform, via breathtaking, highly detailed photographs, into superstar celebrities, iconic figuresand historical legends. A fascinating, majorly fun and, perhaps most importantly, socially conscious endeavor delighting children and adults alike while sparking provocative conversations, Toddlewood has been featured on "The View," "Today," "The Steve Harvey Show," "E!News," "The Tamron Hall Show," "Good Morning America," "Access Hollywood" and other shows. .
Tricia's vibrant photos showcasing young people as red-carpetcelebrities at the Oscars, Grammys, Golden Globes and other events have earned her several well-attended NYC gallery showings, won the praise of the likes of Kevin Hart and Taraji P. Henson and appeared for years on popular sites all over the internet. Yet the crown jewel of the Toddlewood experience is its coffee table books, whose powerful narratives (photographs and prose) are designed to inspire, educate and motivate young minds about historical figures who shaped America.
Conceived and created in the wake of the murder of George Floyd and its sociopolitical fallout, the "Engineers of Equality" project is a 145-page volume filled with images and content about each activist – a list that includes Harriet Tubman, Congresswoman Shirley Chisholm, Malcolm X and civil rights icon, Congressman John Lewis. It is designed as a learning tool for adults and kids. In fact, before each shoot, Tricia made sure – as she does with all her projects – that the child being photographed was well-versed in the history of the icon he or she portrayed.
The other coffee table book "TrailblazHER" recreates the history of iconic female pioneers, leaders and trailblazers, with 30 of Tricia's portraits and bios on each of these superwomen. Also currently in production is Tricia's "The Mighty Hues," a Black History month tie-in where the kids are transformed into ORIGINAL superhero, with her team creating costumes, hair, make up and set design and doing postproduction.
"I'm pleased to say that I've now photographed at least 1,000 children for Toddlewood," Tricia says. "At first, moms thought it was a great idea because it was something to do with their kids and also could help them build a portfolio for acting and modeling work. My first year, I was re-creating scenes like the Obama fist bump, Tom Cruise jumping on Oprah's couch, Fred and Ginger dancing, Charlie Chaplin, and movie posters. Everything developed organically from there, and then my vision for what Toddlewood could become took hold."
Tricia's passion for visual arts was clear from the get-go, as she spent most of her free time growing up creating pencil sketches on a pad, dreaming of being a fashion designer and shooting anything and everything with the camcorder her dad bought her. Though she laments that she never had an official mentor, her earliest role model was Debbie Allen, who parlayed a career as a dancer and choreographer into acting, directing and producing. After attending Hofstra University where she majored in Communications/TV and Film Production while still shooting on campus with her camcorder, she was recruited by a large advertising firm for a job in New York. Throughout her career, she handled major accounts and rose to top exec positions at Saatchi & Saatchi, Young & Rubicam and Foote, Cone & Belding.
"During those whirlwind years, it got to the point where I would literally have nervous breakdowns going to work because I hated my job and was missing Skylar and (her other daughter) Sunday so much," says Tricia. "I lived in a constant state of anxiety for way too long. The greatest blessing now is to be able to do so much of my work with friends, sorority sisters and my wonderful family, working with my husband and his best friend on 'Foods & Dudes' and for many years with my daughters on Toddlewood projects. When I was in the advertising world, I felt like I was putting all my efforts into other people's brands. Now I'm able to do the projects I want with those who matter the most to me."

www.foodsanddudes.com


www.Toddlewood.com