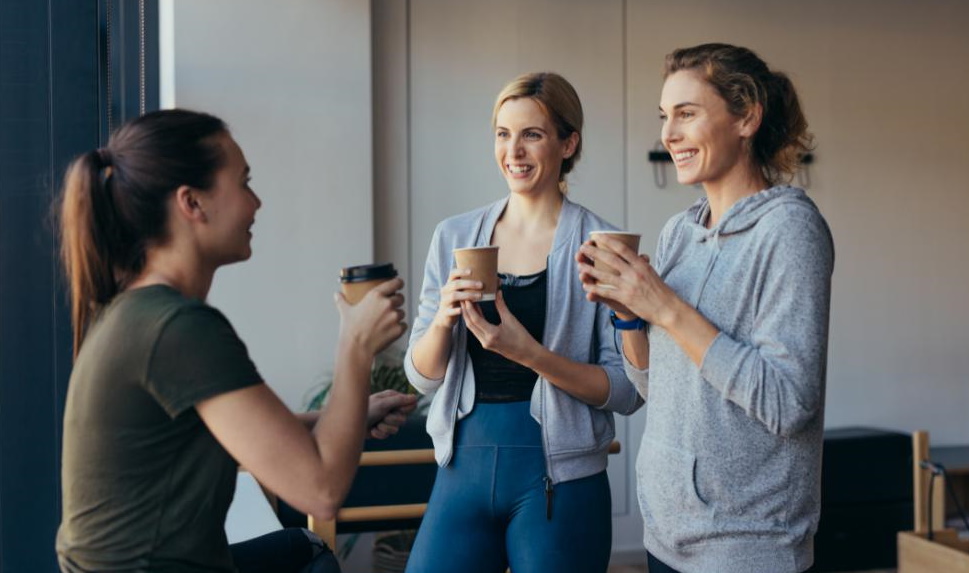 The world of coffee is an ever-evolving one. With so many different types of coffee, it can be hard to choose which type you should drink. But when having your next cup of joe, there are certain health benefits that you should know about—making coffee a necessary morning staple. Here are some of the significant health benefits of drinking coffee.
Studies found that the best amount of coffee to drink is around 2 to 3 coffees a day. Any more of that could see adverse effects, so don't go around drinking too much coffee; it won't make you invincible!


What are the health benefits of coffee?


Coffee increases Energy Levels and increases levels of attention.
Who would've guessed it! Coffee can increase how much energy you have from the stimulant caffeine. Caffeine blocks the inhibitory neurotransmitter adenosine. Adenosine helps you sleep and increases in the brain every hour. It is a central nervous system depressant that decreases your arousal, and blocking it makes you more awake as it allows neurotransmitters such as dopamine to increase. Multiple studies from Healthline have shown that it improves brain function in memory, mood, vigilance, energy levels, reaction times and general mental function.
Improves Physical Performance and Burns Fat
Caffeine helps burn fat as it boosts your metabolic rate (metabolism) by as much as 11% and increases fat burning by 10% in obese individuals and 29% in lean people. However, these effects sadly are not as strong in long-term coffee drinkers. Since caffeine helps fat cells to break down, it turns fatty acids into energy, and it becomes easier to build muscle and increase physical performance using this energy. It also increases Epinephrine (adrenaline) levels within the body, increasing heart rate and blood flow, increasing blood flow around the body. This is why it is common to see large amounts of caffeine in pre-workout.
Decreased risk of Type 2 Diabetes
There has been evidence that people who drink coffee have a decreased risk of Type 2 Diabetes! A study back in 2002 analysed a range of people, and people who drank coffee every day are half as likely to develop type 2 diabetes. This can be associated with the properties of caffeine. Individuals who consume 3 to 4 cups of tea every day have a 28% reduction in the risk of type 2 diabetes. It is not yet known why coffee or tea have this effect.
Decreases Dementia; Alzheimer and Parkinson Disease
Alzheimer's disease is a neurodegenerative disease and is the most common cause of dementia worldwide. It usually affects people over 65, and with no known cure, reducing the chance of it happening is the best thing you can do for a long life. Drinking coffee is incredibly effective as it can lower your risk of Alzheimer's disease by 65%.
Other dementia diseases such as Parkinson's occur when dopamine-generating neurons start to die. There is roughly a 32-60% reduction in this disease with people who drink coffee. It's believed to be associated with Caffeine. However, it is not yet known why this happens. Nevertheless, there is evidence that individuals who drink decaf coffee do not have a lower risk of Parkinson's.
Coffee contains Essential and Healthy Nutrients.
Coffee contains some neat and healthy nutrients which are needed for your daily diet. Coffee also contains antioxidants. Antioxidants are usually found in fruits and vegetables. However, studies have shown that coffee gives you more of these antioxidants. Coffee also contains Riboflavin (vitamin B2), Pantothenic acid (vitamin B5), Manganese and potassium and Magnesium and niacin (vitamin B3). Whilst it isn't in super high quantity, people who drink more coffee will get more of these great nutrients and antioxidants—proving relatively healthy for your diet and making coffee one of the most nutritional beverages to have!


Interested in learning how to make coffee?
Barista Courses Adelaide has some fantastic coffee courses for you, and at great prices too! We'll teach everything from food hygiene safety to serving, pouring and presenting a great coffee. Our Barista Pro course is nationally accredited, and we also offer a Latte Art course for creative minds. Want to learn more about our love for coffee? Click here to check out our blog. Feeling adventurous and having some free time? Come in for a coffee class!