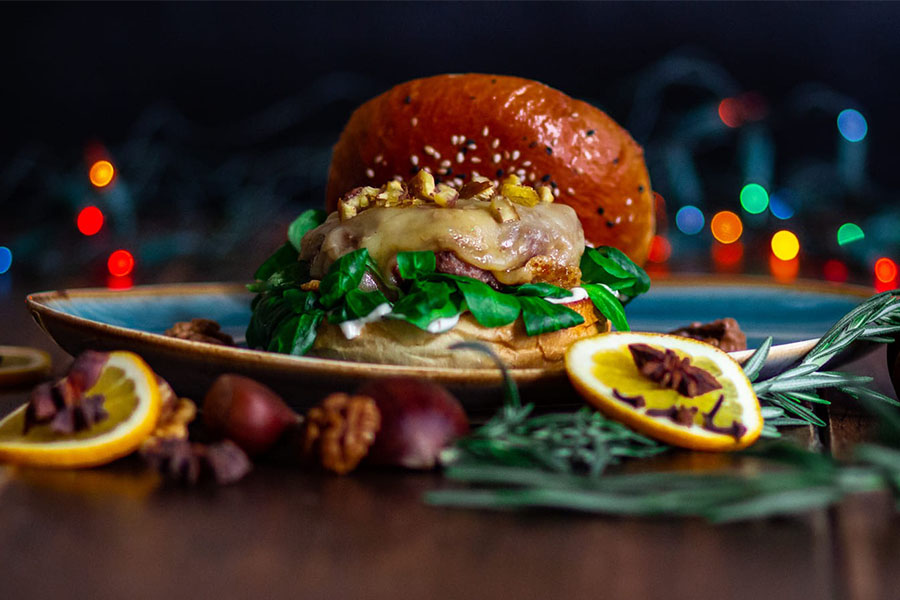 Are you planning your next trip?
Why not make Budapest one of your destinations?  You'll find everything here - history, museums, entertainment, and if you want a delicious meal, we'll show you where to get the best burger in Budapest.
Kandalló Pub is located in the heart of the capital of Hungary (Budapest), at 33 Kertész Street. If the best burger is what you're looking for, all you have to do is come to our restaurant and choose from the menu, and we'll amaze you. We are waiting for you every day between 12:00 and 24:00. It's no exaggeration to say that Kandalló Pub is one of the best bars in Budapest, and nothing proves it better than the fact that the place has won multiple awards.
These awards mean a lot to us, here are a few examples:
- Heineken Nightlife Awards - Best Craft Pub - 2018
- Dining Guide - Top10 Gastro Pub - 2014
- Dining Guide - Top5 Hamburger - 2016
- Dining Guide - Top100 restaurants - 2019
- The Guardian - Top10 Craft Beer Bar - 2015
- Hungarian Street Food Awards - 2018
- Hungarian Kitchen - Top10 Gourmet Burgers - 2018
- Hungarian Kitchen - Top10 Craft Beer Bar - 2017
Still not convinced? Then you should also know that Kandalló is special among Budapest bars in that we serve the best craft beers from 16 taps. In addition to classic craft beers, we always offer something new, so if you want to know exactly what craft beers are on tap, visit the UNTAPPD page to see our latest updates. Visit our website to learn more about our menu and burger options. We also offer vegan and gluten-free burgers, but if you have any other food sensitivities, just let us know when you order.
Choose us, one of the best bars in Budapest! We offer a family-like atmosphere, and you're welcome to come as a couple or as a group. We'll serve the best burgers and beers while you watch an NFL game or chat with friends.
Have we now convinced you to visit us? Book a table today.
Contact us:
Web: https://kandallopub.hu/
Phone: +36 20 369 5925
E-mail: info@kandallopub.hu
Facebook: facebook.com/kandallopub
Instagram: @kandallopub