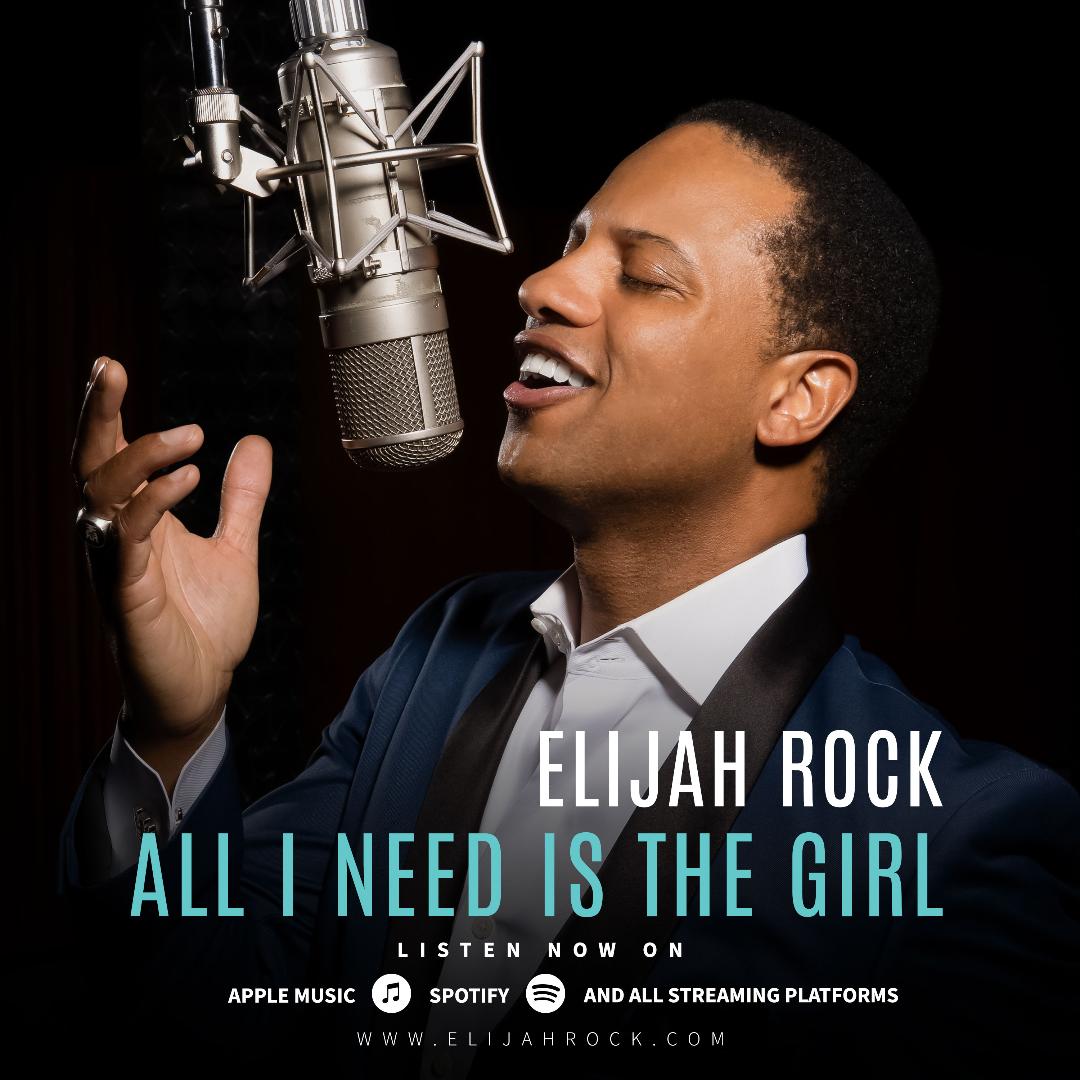 I started my musical journey singing in the Lee Heights Community Church children's choir. People often ask me how old I was when I first discovered I could sing and interestingly enough, an age doesn't come to mind. I can't remember a time when I wasn't singing, however, I believe I was nine or ten years old when I noticed I had a natural singing voice.
Lee Heights Community Church is an urban Mennonite church. Therefore, inherent with protestant denominations, I was blessed to learn the beautiful hymns and choral music. Being a racially mixed congregation, in the inner-city of Cleveland, I was also introduced to the rhythms and sounds of gospel music. When I sang my first solo at Lee Heights, I remember feeling accepted and loved. The late Mr. Hughes, our music director, was a trained classical singer, who also noticed that I had a gift for classical singing. I believe I inherited my vocal timbre from my Mother, whom I swear could have been the next Leontyne Price if given the proper training and opportunity.
I attended an all boys Jewish school, University School, from elementary through high school. It was around the fifth grade when my teachers noticed the same thing about me that Mr. Hughes (from church) did, which was my ability to sing and how I enjoyed performing in front of an audience. Collectively, they soon suggested that I audition for The Cleveland Opera Children's Chorus and The Cleveland Orchestra Children's Chorus as a boy Soprano. So I did and I got in! At the age of eleven and twelve, my life was transformed by this experience. I learned basic vocal technique, rehearsal discipline, how to sing in a choral ensemble and blend with the other voices, how to read music and how to perform in front of large audiences. At age thirteen and going through puberty, I auditioned for The Cleveland Opera Children's Chorus in the production of Hansel and Gretel and my voice cracked. I was no longer a boy Soprano and was let go from the chorus. I was devastated but my Mother encouraged me to continue following my passion. So I auditioned for The Singing Angels, an infamous Cleveland show choir, and was accepted. With the Angels, I sang in the Baritone section and I learned Broadway and Pop Choral music. We traveled all over Cleveland for performances and I experienced my first professional tour overseas in Poland and Spain.
At this stage in my musical development, the cat was out of the bag. I received an abundance of support from my family, my church community, and from school faculty that put me on the trajectory to value music as a career not just as a hobby. Mr. Hughes was always counseling my Mother to make sure I didn't study with a voice teacher too soon which could have damaged my instrument. The human voice is fragile and it takes a certain amount of diligence and pampering when cultivating a young voice so that the voice matures naturally and not forced. I began to understand that my voice was a prized possession and moreover, I became aware of how good I felt when I would sing and move the hearts of my audience. The seeds of a greater purpose were being planted.
In the ninth and tenth grades, I was fortunate to attend the Interlochen Summer Arts camp in Interlochen, Michigan. I landed a lead role in the Operetta, Pirates of Penzance, sang in a select Madrigal ensemble, sang requiems with the Chorus and studied voice under the tutelage of Beverly Rinaldi. Many of the world's top music instructors teach at Interlochen during the summer and Beverly happened to be on the voice faculty in my hometown at The Cleveland Institute of Music. It was at Interlochen where she taught me the technique of Bel Canto singing (beautiful singing in Italian). This technique felt so natural for my voice, I believed a career in Opera would be my destiny.
Back in Cleveland, as a senior in high school and under the encouragement of Ms. Rinaldi, I was one of a few vocalists to be accepted into The Cleveland Institute of Music Young Artist Program. I was in the company of some of the most incredible teachers, musicians, singers and instrumentalists in the world. It is also where I discovered a range of Classical, Broadway and American Songbook repertoire. I discovered that Opera singers weren't the only ones who were trained vocalists. The likes of Tony Bennett and early Broadway Stars were trained in Bel Canto as well. I began to understand that Bel Canto was a formidable and adaptable voice technique for all styles of music because the technique is rooted in breath, tonality and the cultivation of optimal vocal range and voice amplification. Style preference is the icing on top. When I heard the likes of Paul Robeson, William Warfield and Cab Calloway. I thought, "Wow, the opportunities are endless!" I loved the Negro Spirituals which Paul sang yet I also loved how Sammy Davis, Jr could swing with the Big Bands and tap dance.
My professional music career began before graduating from college. During my freshman year, I stepped out on faith and headed to Los Angeles to landed a soloist position with the reknown Albert McNeil Jubilee Singers, performing Negro Spiritual music in concert halls all over Europe. I was finally living the dream and getting paid for it. After a few tours with The Jubilee Singers, I moved to New York City where I earned my Actor's Equity union card in a bus and truck musical production for youth audiences. As an equity member, I auditioned for everything I could, and was fortunate to play prestigious roles such as Coalhouse in "Ragtime", to playing Porgy in "Porgy and Bess", The Crooner in "Words by Ira Gershwin", The Russian in "Chess", Cab Calloway in "I Only Have Eyes for You", and earning an NAACP Theatre Award for playing Roland Hayes in "Breath and Imagination". This amalgamation of Classical, Broadway and Jazz infused roles in addition to Acting roles have become the foundation on which I have built my career.  Alongside my musical theatre, film and television work, I continued to dive deeper into the art of Bel Canto with the esteemed Russian Baritone, Vladimir Chernov. I was also continuing to learn The Standards and performing with Jazz bands in New York and Los Angeles per the suggestion of the late great Jazz Crooner, Freddy Cole. These experiences eventually led me to the decision of becoming a recording Artist of The Great American Songbook.
In 2016, I released my first solo album, "Gershwin For My Soul". It received notable reviews and can still be heard on stations such as KJAZZ 88.1FM in Los Angeles amongst other stations across the country. While touring my album, I was offered a leading role in the exceptional production show, "Vegas! The Show'' at Planet Hollywood on the Las Vegas strip. As this show was an homage to the classic years of Las Vegas, I had the opportunity to sing Sammy Davis Jr. hits, "For Once in A Lifetime" and "Candyman", with a 12-piece Jazz band three to four nights a week. With the first album and the Vegas show opportunity, my musical journey was unfolding beautifully.
I believe that evolution is paramount for an artist so I set the intention to further explore the combination of my Classical and Jazz sound. This helped to inform my creative approach to phrasings and interpretations. The growth in these areas also motivated me to start working on another body of work and as of today, I am thrilled to be releasing my Sophomore album, "Matters of The Heart" on August 13th 2021.
I am proud to preserve our rich legacy of African American entertainers who paved the way in American Songbook repertoire: Duke Ellington, Count Basie, Ella Fitzgerald, Louis Armstrong, and Nat King Cole, to name a few. My musical journey so far has been very fulfilling as well as exhilarating. I am indeed living my purpose and hope that my voice and my career as an Artist and Entertainer can be an example to young people, particularly to youth of color, what is possible within the arts! For more information,
www.elijahrock.com
.