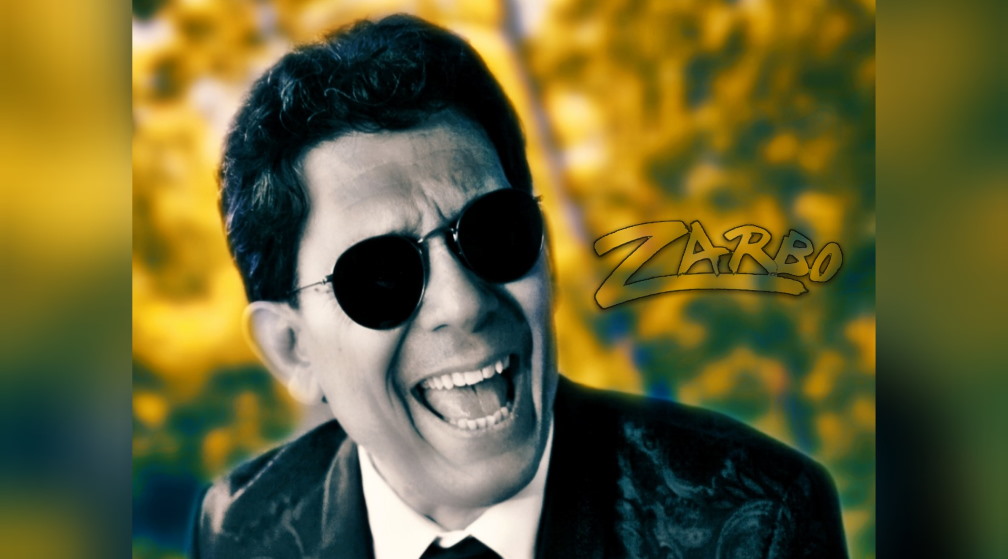 People call me Zarbo. I call myself an artist/producer currently focused on creating catchy electronic dance music and exploring new genres that didn't exist at the beginning of my musical career in the '70's.  I am the original founding member, frontman, and bassist for the 80's Canadian power pop rock trio 'Zarbo', (hence the name). I'm proud to say last year I remastered and remixed my 1985 eight song LP - 'A-Z Collection' thanks to a nudge from my daughter who asked to hear my old Zarbo songs, wondering if she would find them on the internet – they only existed on vinyl when she asked.
Throughout 2020, I completed 4 remixes of original Zarbo songs updating them into new modern EDM, Hip-Hop and Pop versions.  'Get Up and Dance' was the first song released. This tune made its way straight into the hearts of a global audience. The Electro Remix I created with the help of Zack James (producer engineer) has a catchy, hypnotic, very danceable pop sound. This tune swiftly made its way to radio airplay's Top 40 charts starting out in 40th position October 2nd, 2020, according to Spins Tracking System (STS). By November 19th it moved to 17th position! 'Get Up, and Dance' (Electro Remix) was also in the top10 on the Euro Indie Music Charts (EIMC) for 16 consecutive weeks starting October 21st, 2020 reaching the #1 position on 4 separate occasions - it is currently still charting in the top100 including the World Indie Music Charts (WIMC). 'Get Up and Dance' has had a fair share of the spotlight having passed one million streams in the first 6 months on Spotify, plus achieving over 360K views on the ZarboVEVO channel on YouTube. It has charted top100 for 5 weeks in the Canadian Electronic iTunes reaching the #1 position on February 18th, 2021. It reached #1 in sales on the South Africa Electronic Music chart on 2 separate occasions – December 4th, 2020 and March 19th, 2021.
Encouraged by the reception of 'Get Up and Dance', I released the next song 'Correction In Direction' also revamped into an Electro Remix. It too was equally well received, charting in the #1 position for 5 consecutive weeks on the Euro Indie Music Charts and is currently still on top (week #16-21). I'm currently working with others on a full production video for the ZarboVEVO channel that will be ready for release in late June.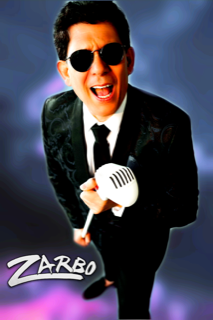 Where It Began
I was born in St. Thomas, Ontario and named Alexander Paul Vella-Zarb. My parents were Maltese immigrants, who worked hard while raising 4 sons (including me), and a daughter. I was a shy child, as far back as I can remember, who always loved creating music. I loved singing, especially if I didn't think anyone was listening. I would try to accompany myself playing whatever instruments were available. By the time I was 12 years old, and not so shy anymore, I decided to use all my summer job savings to purchase a guitar with the goal of becoming a rock star musician. Thank goodness the fantasy of stardom faded away in a healthy way.
It's funny now, but remembering back, I actually didn't know the difference between a bass guitar and a rhythm guitar when I arrived at the local music store in Chatham to make my big purchase. I chose a Kent bass guitar because it fit my $50 budget and had fewer strings, which I thought, would be easier to play. Despite not understanding at first, I fell in love with the bass teaching myself how to play and tune the instrument using books. Soon I was able to lift and play my favourite songs, recording them myself using my Dad's reel-to-reel player. I created multi-track recordings, personalizing them with different pitches and speeds.
I was hooked on music – my influences were wide from Motown to Rock to Jazz, to my Dad's classic opera recordings. At age 16, I left home to pursue my musical career traveling the 'northern bar-circuit' with several different bands including one, an Alice Cooper tribute band called Ash Mountain. The show included a 10-foot python snake, guillotine, gallows and other theatrical fun-stuff. I learned to spit grenadine shots mimicking blood, playing the zombie, whilst pretending to be sliced up by a machete on stage. For three years I travelled coast-to-coast playing many Canadian bars with a variety of other cover bands while learning and honing my craft. I finally enrolled in Humber College's jazz program with a minor in vocals. This led to opportunities to perform on many TV jingles introducing me to many talented musicians.
The pop-rock trio 'Zarbo' was formed in the '80's when I met Derek Sharp the guitarist, and singer for 'Lerxt', a warmup band while we both were performing in different bands at a local concert. I was playing with the headliner band called "Penguin" which also included drummer Rob Falco, and guitarist Richard Chycki, who is now credited as the sound engineer for several recordings of Canada's favourite rock band 'Rush'. Rich called himself Krazno, which made the trio marquee billing easy Krazno-Falco-Zarbo! Derek and I began working together soon after, becoming a trio with the introduction of drummer Greg Anzlec, (Derek's friend). Together we created the pop-rock band 'Zarbo' named after my nickname.
The band gained a fan following performing at a number of classic music venues like the El Mocambo, Branko's, Cameo Lounge (Hotel Isabella), Larry's Hideaway, Horseshoe Tavern to name a few. Within months the band's popularity was rising and people in the Canadian music industry were noticing. Work began on our first L.P.  - 18 hours in the 'Kensington Sound' recording studio with engineer Mike Alyanak, recording 8 songs. The recording was live off the floor and entirely mixed in the studio. The album was released in 1985 with the title, "A-Z Collection."
After the success of 'Zarbo's first album, the band began work on releasing our first single. Early in 1986 we released a 45 R.P.M. single of the song "Get Up and Dance" which included keyboard performance by Jim Burges (Saga, Rush credits and owner of Saved by Technology) The single was loved even more than our album, receiving accolades and airplay on radio stations like CHUM FM and its subsidiaries. Encouraged, we moved forward working on a new release 'Fool Man' for a second album. It was our first ballad single. Unfortunately many of the tracks written for the second album were never released because our band began to unravel at this time.
Collectively the members of Zarbo chose to disband, each member going their own way. Guitarist, Derek Sharp married Canadian rock singer, songwriter, Sass Jordan, and later went on to join "The Guess Who," as the lead singer. He still continues to write music. Drummer, Greg Anzlec, drummed with several Toronto jazz groups and founded his own drum manufacturing company, "The Grove Factor Drum Company". I continued to write music and stockpiling it for a rainy day. I also chose to marry and start a family but soon after though, became a single Dad, raising my beautiful daughter who is now a vocal major herself in university pursuing a career in opera performance and hopefully one day a professorship in music. I was blessed to have given up performing and travelling full time to become a full time Dad raising my daughter - she is and always will be my number one joy!
I moved my work behind the performance stage creating a live event A/V production company 'Stargate Sound & Light'. Besides providing sound, stage and lighting gear, I run the technical side for large music festivals and live events throughout Toronto and the GTA.  After much hard work I was able to turn this different gig in the music biz into a huge success. It became my job for many years - until recently, when a little Covid virus and its variants shut down live music performances and most live entertainment within days last March. Who knew a worldwide Covid pandemic would rear up in early 2020, providing time for me to revisit the songs I wrote and performed in the '80's with my former band?! I've had quite an interesting and unusual musical journey in the past, but the best is yet to come!
The 'Zarbo' brand, re-launched in 2020, is going strong! What could have happened because of many shutdowns became my silver lining in these pandemic times!!  Today, after finally finishing my home music studio, I'm picking up the bass once again, and working my voice back into shape.
I feel ready and grateful to once again pursue my first passion - creating music! I am now writing new material for a soon to be released  'Zarbo' album in 2021, titled 'Hindsight is 2020-One'. Along with this release will be the disclosure of the new Zarbo line-up. Look for it by the end of this year!