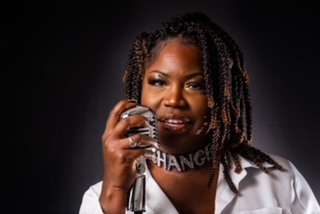 It has been said that maybe one in 1 million musicians will make it to stardom. If you are in the top 5%, you are probably writing songs for top artists, scoring for blockbuster films and TV, a sought after session musician or maybe even playing in an orchestra. These are just a few of the many ways to earn money professionally. For the other 93% or so, we are professional musicians that need music and gigs for our livelihood. We are also musicians where music is secondary or gigs "on the side." The good news is that you can still make money if you are good at what you do.
Just to give you a little background on me, I was born to two musical parents. My dad had a band where he played bass and was also a recording artist. My mom sings and plays piano. When I was just a baby, my parents owned a nightclub and we lived on the top floor. So, every night, I listened to music while falling asleep. I had no choice but to be a musician. I grew up singing in church, school choirs, talent shows and all around my house. I attended Florida A&M University where I graduated with a Bachelors degree in pharmacy and am currently a pharmacist with a retail chain. I am also a member of Alpha Kappa Alpha Sorority, Inc.
I've been in the music business for over 25 years and these are just a few of the things that I've learned. Ultimately, there are a number of ways to make it in the music industry. But, the key to everything is having the right connections to the movers and shakers of this industry and having organic fans and followers. If you are an independent artist, then the number one and most important thing, besides making great music, is getting your social media game up. Gaining followers alone can create income from social media apps. These are the people that will support you and buy your merchandise. If you are great at teaching, you may even get a chance to teach music to the family members or friends of fans. If social media or teaching is not your forte, then you are destined for live performances. Of course, the more live performances you do, the more money you make. Income from live performances can pay very well, but you have to be really particular if you are trying to make a living. For instance, playing a wedding will bring you more money than playing at a bar. If you are a behind the scenes type of person, another really lucrative way to make money in the music industry is by writing music for others. That could be writing songs for other artists who are well known, and getting writing credit, writing jingles for businesses or commercials, music scoring in film or TV or just studio session work.
Due to COVID and my general love for people, I always try to help find solutions. But, when I personally experienced a situation as a band leader where I had a gig and at the last minute, like two days before, a band member could not make the gig, I was distraught. This put me in a very bad situation, but I had to put on my big girl panties and figure it out. I had a wedding to perform at with my band out of town and because this was someone's wedding... I was panicking. Ruining someone's wedding day... that's just wrong! I was angry with my bandmate for leaving me in this mess and I called my cousin to vent. "Now," I said, "I have to call around to other musicians I know in hopes that they are available or hope they know of another musician that may be available." Does this sound familiar to anyone?! Of course, everything you ever needed is online, right? Wrong! So, my cousin said, "why don't you just go online and find another musician?" Genius idea, right? Wrong again! There was no platform that I could find a musician that I needed, that could play the songs that I needed and all at the last minute.
Fast forward... Solutions come when there's a problem. This was a problem, indeed. We, band leaders, needed a place where musicians can go to show their talent so that people they don't know can find them for gigs. It's just that simple! So, as a musician, that's also an indie artist, that's also a songwriter, that's also a... you get the point, I searched on every site I could find and in every situation for musicians that could possibly solve my problem. When nothing came up that could solve this problem, I, along with my cousin, gave birth to Pro Musicians List, a website originally built just to connect musicians to other musicians that needed them. It quickly evolved into much more. The site allows band leaders to create set lists, keep up with your gig calendar, venues and band members and oh, help you find musicians when you need them. There are more features but, the number one thing for all professionals in the music industry is to JOIN FOR FREE. Musicians, engineers, studios and all other music industry professionals are welcome. The more professionals we have on the site, the more opportunities you will all have. As we continue to evolve, there will be valuable information on topics outside of music that the music industry doesn't tell you.
During the COVID 19 pandemic, musicians all over the world are finding new virtual ways to stay relevant, gain fans and in some cases, recoup some of the monies that have been lost due to this pandemic. Now is the time for us to support each other. There are plenty of opportunities for all of us. Don't give up on finding your way to outlast this pandemic and bounce back. Visit the link below and keep in touch. You never know when the next opportunity will  come along.
Kai Alece
https://linktr.ee/kaialece
.