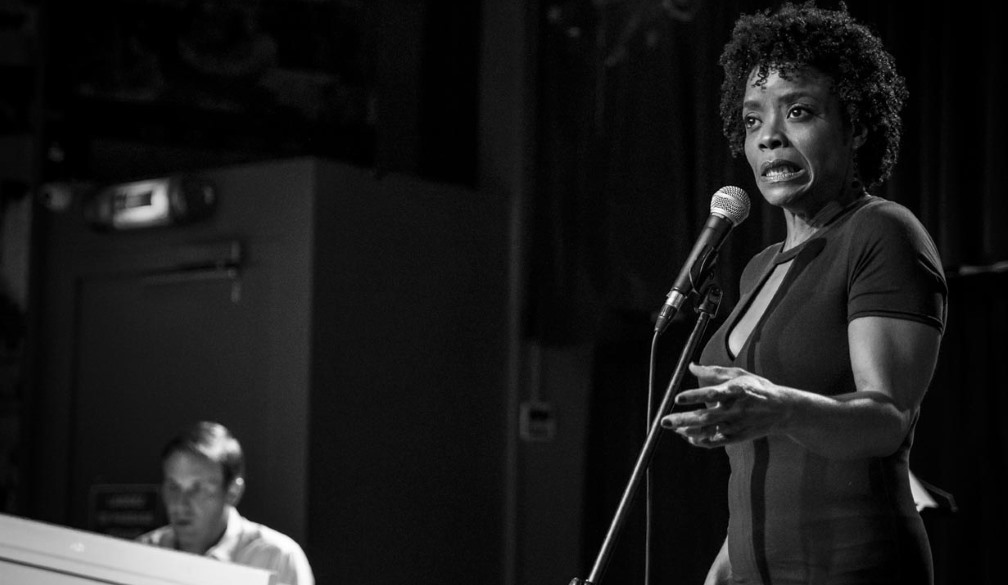 Life is an ocean of uncharted waters. Our aspirations are the compass by which we chart our lives. Calm seas and clear skies can suddenly become pounding waves and angry clouds that shut out the sun. When our dreams-turned-plans get stuck in the seabed of reality, we learn to cut anchor to free ourselves from situations, experiences, even loved ones, that takes us off course. We can start to take on water as we watch our futures slowly sink. Inclement weather is inevitable, but no matter the severity of the storm, how we survive, if in fact we do, becomes the legacy we build from, and eventually, what we leave behind. Music has been my safe harbor in such times. It answers the mayday call to save our souls, and frees our spirits. It's the lighthouse I steer towards when the plans are set adrift, and sometimes, capsize. The past six years I found myself in rough waters with no life vest. Music was my life raft. Living one's best life under quarantine is challenging, but to prepare to take on life when the waters recede will be the next adventure.
At the start of the pandemic, I was on tour in the south of France, looking into becoming an expat. After a week in Paris, the Hotel Abbatial informed me the City of Lights was going into lock down and I had to leave. Fortunately, I was able to book the last flight I could back to the States. I avoided being stranded. I couldn't begin to express my sadness. I felt defeated because I had rallied to rebound and rebuild everything I had lost after two-life altering experiences, not of my making.
In 2015, a fellow jazz musician and former friend sexually assaulted me after asking to make amends as part of his drug (and sex addiction) rehabilitation. He was also the man I had been in love with for 16 years. Happily divorced when we met in 1997, I was building my career and wanted something more than being a "bed wench" or sex buddy. I thought this time would be different. It wasn't. I had hoped music could undo the pain of his betrayal. It did not. I urged him to seek professional help, but now I needed help too. I was shocked, ashamed, hurt, and starting to fill with rage. Wasn't I strong enough to forget what he did, forgive myself for trusting him, and move on with my life? I made a video of us four days after the assault, calling him out on stage for what he did and posted it to YouTube under the title of "The Hoax of Rehab." I still worked with him, trying to prove how strong and forgiving I was. I still loved him too, but I couldn't deny what he did. It was time to sever all ties. This was unforgivable!
The trauma triggered a rapid decline in my health. The following year, I was diagnosed with papillary urothelial carcinoma known as renal cancer. It returned and spread to my bladder. As I battled for my life, I was forced to defend myself against a growing campaign of gas lighting by him, his enablers, some former friends, and the psychological and professional sabotage, that followed. He became emboldened, and even started to mildly stalk me after his romance with another man's wife failed. When he admitted his liaison was to protect himself from my allegations, it was far beyond my capacity to manage, while battling cancer. Crumbling on the inside and no longer capable of keeping up appearances, I exposed his "dirty little secret." I went public and I went to the police.
There was no way to win I just had to decide how much I was willing to lose. Exposing the rape would cost me everything including my reputation and career. Sadly, my assailant was on my most recent live recording and many of his enablers were on other projects. I walked away from it all to protect my health from the toxicity of it. I was officially blacklisted, now an outcast in the Los Angeles jazz community, and beyond. In the Age of #MeToo, I was banned from WeSpark Cancer Support Center of Sherman Oaks for making my assault a legal matter, in what seemed like retaliation. Everyone still loved him and he had powerful friends. I had none. The center's director told me my rape was my primary trauma, not my cancer. This was after I served as musical director for two of their jazz fundraisers in 2017 and 2018, respectively. My efforts helped them raise more than $70,000. I would benefit from none of the resources I helped them generate. My caretaker was banned too. Even though my attacker was terminated from his guitar teaching post at the Pasadena Conservatory of Music after an investigation, I was being silenced. Unfortunately, the district attorney's office declined to press charges in 2021. Music was medicine. When I needed music, love, support and community the most, I was shunned, ostracized and canceled. Only Vibrato's Jazz Grill offered me work in the greater southern California area. Other venues like Sam First, Perch, The World Stage, Jazz at the Merc, the Jazz Bakery, and Shutters on the Beach made it crystal clear that neither I, nor my work, was welcome despite having a solid following. One booking agency even instituted a strict "No sit-in" policy just for me at spots like Casa del Mar and the Langham Hotel. Musicians declined to work for me. My calls went unanswered. I was being taught the power of white privilege and to suffer in silence. In the age of so much sexual and racial violence, police brutality against brown and black people and the cries for social injustice, it wasn't lost on me that as a Black woman I was attacked for asking for help and protection from a white man. My only goal now was to keep him and his kind away from me. Did I go too far by publishing this on social media? Was I wrong to warn his still married ex-girlfriend? Should I have forgiven him to protect my good name and career? I didn't give a f**k anymore since the truth, if not the crowd, was on my side. This was war!
Music was all I had left, all I had to fight with and for, and I would fight to the death for it. I was still an artist. I wasn't going to let defending and protecting myself cost me that too. I was determined to work but how? This was the darkest time of my life. Depressed, I didn't want to die but I was living without purpose, despite being in cancer remission. It was time to chart a new course. I started playing the guitar and upright bass, studying French, resumed pole dancing and writing. I wanted to live. I reclaimed my dreams and aspirations, and that's when the universe spoke and music answered.
Pianist and LA based producer Robert Turner reached out and we immediately clicked. His arrangement of my new single "Until We Meet Again" is a love letter to grief and departure from the Great American Songbook. I revisit my R&B and gospel roots combining old school soul with a universal theme. We have all experienced loss. I'm singing my stories and experiences in own my words, on my terms. The single drops on March 30th. Songs from the 8th Ward will be released fall 2021 for The Booker Group label.
Life is an ocean of uncharted waters. I have weathered the trauma of sexual assault and cancer, the shunning by a community I always supported, and the despair of starting over. I'm grateful for I have learned self-love and self-reliance. I thank those who rallied around me and to those who abandoned me, I sincerely wish them well. I value the courage to speak my truth to power, to live without fear or shame, and to stand up for myself, even when told no "one is listening." My dreams of making it on Broadway, directing an indie film, being a best-selling recording artist or published author, or just relocating to Paris, may not be realized but I work with intention and I live with no regrets. One never knows where the winds of life will steer us when the skies turn dark and we are set adrift. We take the sun with the storm, and with a bit of luck, we make the most of the time we are given to give back to the world and enrich the lives of those who cannot. Here's to smooth sailing. Wherever it may lead me.
Website: www.sandrabooker.com
Instagram: @sandrabookermusic
Facebook: Facebook.com/sandrabooker
Twitter: @sandrabooker