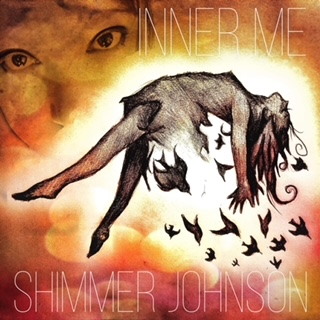 "Priceless" is a declaration to the world that it is her moment to be heard
No matter what level of success they're at, whether they've been selling/steaming platinum for years or just starting indecently with a few thousand streams and views, every artist knows those feelings of inner doubt - those crises of confidence where they wonder if they're good enough and they've got what it takes to forge ahead and make an impact. ton based singer/songwriter Shimmer Johnson may have fashioned her new piano and vocal driven single "Priceless" as an ode to developing one's sense of self-worth after years of troubling romantic relationships. Yet in a larger sense, the beautiful, soulful song speaks to that glorious breakthrough moment when an indie artist like her overcomes those years of inner struggle and finally makes a declaration to the world: This is her moment to make her voice heard and thrive.
"Priceless," the lead single from Shimmer's upcoming full length debut album Inner Me, opens with Shimmer's pristinevoice sharing those difficult feelings artists struggling with their sense of self can all relate to: "Has this mask hidden beauty that makes me/Colored glass in a frame that's not meant to be/Shattered pieces on the floor/Have the scenes ended in insecurity…" Then the chorus offers the push and pull of hearing words of encouragement that are then stripped away: "You always made me feel so beautiful/Then you tear it out like a centerfold." Until finally, she asserts, with boldness and determination "I am priceless/Can't you see this?"
Another song on the 13-track collection that speaks to Shimmer's desire to thrive both in her personal and professional/creative lives is the pristine ballad "Rise," which despite its intimacy evolves into a hopeful anthem of self-assertion and empowerment. She sings: "Always be loved, always be strong/Always have faith, Always belong/Never lose hope, never lose heart/Never lose soul/No holding down (Face my Fear). . .No holding back (See Things Clear)/I will rise up."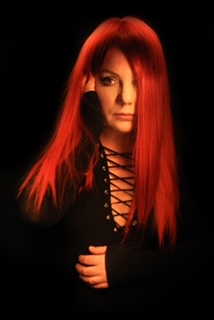 "Just as the title would indicate, Inner Me is pretty much a collection of songs I've written over the past five years that came from the emotional aspect of how I look at and experience life in general and how I've been feeling inside," says Shimmer, who co-wrote ten of the songs with her partner of 20 years and co-producer Corey Johnson. Shimmer and Corey also co-wrote "Fading from My Mind" with Deb James and "Let Go" with Kelly Herman. Shimmer also includes a fresh re-imagining of the #1 Martika hit "Toy Soldiers," done with an edgy Kate Bush/Evanescence styled flair.  
"As I've grown as a person and an artist, I've broken through that difficult cycle of low self-confidence, and a lot of the songs are based on that," she adds. "Many are grounded in my relationships, whether with my mom, sister, old boyfriends and Corey. One of the breakthroughs I have experienced as a songwriter is having the courage to be vulnerable. I feel like the artists who have most inspired me are those that bare their soul as opposed to writing observational songs about other people. I hope people can relate to the songs on Inner Me if they're going through similar types of circumstances. I would love nothing more than if listeners would connect with my emotions and insert themselves into them."
Shimmer laid the foundation for "Priceless" and Inner Me" with a flurry of singles over the past few years, starting in 2017 with "Pride" (which has over 200,000 Spotify streams), remix collections of "Don't Break Me" and "Breaking" and most recently, "Never Be The Same," "Sweet Lies" and "Love is Possible," another sliver of musical hope she released the first week of 2021. "Breaking" hit #8 on the Music Week Commercial Club Charts 2019, week 37-40.
Shimmer attributes her development as a songwriter (and thus, the burst of confidence in her creative expression) to her involvement in the Global Intensive Songwriting Network, an online and in person series of intensive courses created by Jud Friedman, a six time Grammy, Oscar, Golden Globe nominated Billboard #1 hit songwriter who has penned classics for Whitney Houston, Tina Turner, James Ingram, LeAnn Rimes and many others.
Shimmer's earlier songwriting successes include placing her song "Thunder" on five episodes of "MTV Made – Sweet 16," and having 15 seconds of "Unreal" – her 80s flavored collaboration with Smidi Production, air in a live skit on "SNL" with Dan Aykroyd in the early 2000s.
Born in Edmonton, AB, Shimmer spent the first few years of her life in Nebraska. When he parents split, she moved back to Edmonton with her mom and grew up there before joining her dad, who had relocated to Branson, MO when she was 15. Her dad was in a country band when she was young, and some of her fondest early memories are of singing along with family members (mostly country music) every weekend. Attending high school with several next generation Osmond family members in Branson, she sang in country bands and DJ'd on karaoke nights. Moving back to Edmonton in her early 20s after marrying Corey, she enjoyed working on the city's busy cover band circuit, performing with bands who performed the music of No Doubt and Destiny's Child. She later joined the 80s pop/rock band The Normals, performing everything from clubs to corporate gigs from British Columbia to Quebec.
"All of those unique band experiences prepared me for developing my own songwriting and performing skills and becoming a solo artist," Shimmer says. "I'm kind of an unusual artist in that I like to listen to my own music when I'm sad. I find the songs especially on Inner Me to be cathartic, making me feel better every time I hear them. In creating a self-diary to express my personal emotions, I hope I have given those who listen a glimpse of exactly how I feel inside."