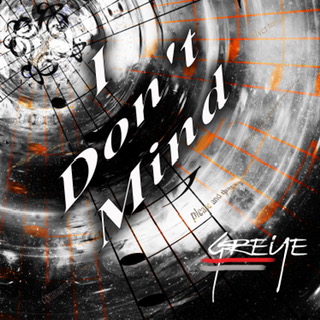 Six years after releasing their debut album Providence, Greye's evolution from progressive Americana upstart to trailblazing indie rock powerhouse is complete. Pandemic and lockdown be damned, the well-traveled multi-generational Daytona Beach, FL band scored three massive #1 hits in 2020.
"Lucky," whose intensely compelling video has over 1.2 million views on YouTube, hit #1 on the World Indie Music Chart, #2 on the European Indie Music Network Chart, #7 on De Ned Top 40 (from Ned.fm in the Netherlands) and #15 on the DRT Top 50 Rock Airplay Chart. "So Far So Good" - the title cut from their upcoming follow-up album to their 2019 collection Under The Weather" – stayed at the pole position on the World Music Indie Chart and Euro Indie Music Chart for over a month, and their most recent single "Growing Pains" racked up six weeks atop both charts and was picked up by 830 stations worldwide.
Keeping the momentum blazing as the calendar blessedly bleeds into 2021, the five-piece group led by charismatic lead singer Hannah Summer is gearing up to release "I Don't Mind," which both musically and lyrically, soars as their most compelling jam yet. As Hannah says, "It's a departure from the rest of the album." Musically, because Ray Grimard (drums), Jett Wolfe (guitar), Josh Reid (bass) and Kenn-e Williams (keys) cook up a dynamics-driven track that takes us from a soulful rock verse into a Jimi Hendrix styled arena rock chorus and then a grungy C-section bridge. And lyrically, because the freewheeling wordsmith and imagery master Hannah fashions a timeless narrative, hard-hitting narrative about the human failure to communicate that could be about a struggling romantic relationship, or life during COVID-19, or both, or neither (insert your own life experience between the insane grooves and Jett's intense guitar licks).
As Greye songs often do, the melody and chords originated on Jett's acoustic guitar, but the song took on a life of its own once he handed it off to Josh and Ray to add their unstoppable rhythmic energy. Ray says, "The chorus section has a Jimi-like blues feel, like 'Foxy Lady,' where we're banging on this minor blues 7th chord, but more like a rock version of it. I like to think of it as a 'sloppy rock song,' not meaning that it's literally sloppy but just the seamless way our parts all flow into each other. Jett adds, "It's all about their groove and what Ray, Josh and I accent and then of course what Hannah puts on top of it."
The Caribbean born Kenn-e, who often says his main purpose as keyboardist is to not clash any of his riffs with Hannah's vocals, uses a geographic analogy to describe the flow of "I Don't Mind": "Growing up, I used to look out at the way multiple tributaries and rivers fed into the ocean. I look at the song like that, where everything comes together in different ways. And like the waters, you can rage with some of the song, and cool out with other parts of it." 
As for Hannah's genius, here's a little taste of her poetic cool as she takes us from very specific personal images to one of the coolest phrases ever to describe a communications meltdown: "Big red mouth and a green swing dress, my happiness swirls around like flies inside a paper cup begging me to pour them out/The uniform is casual but natural for times like these/When please and thank you only make you long for what used to be . . .Every time you try to let me in on what you know/I don't speak your language, it's communicado desperado." When she later sings, "Forgive me if I seem a little distracted, but things haven't been the same," she could easily be talking about the insanity of 2020, but once we're through these trials, we can hopefully find other meanings that are less era-specific.
"I wrote these lyrics last April, in the midst of the world being on fire," Hannah says. "We make sure that the songs on the project don't directly refer to the pandemic, but the connections are clear. From the get-go, one of the overarching problems with the situation has been bad communication – neighbor to neighbor, business to business, citizen to government, government to citizen and so many conflicting edicts from different sources. Throughout history, the development and use of language has been one of our species' primary achievements, but with so much conflicting information, it's hard for any sort of cohesive message to get through. Like I say, 'Even with your gift of gab, you cannot give some words away.'
"As I sing in the first line, I'm generally a happy person, but with so much going on in the world, it's easy to get consumed with bad news and freak out about it. 'I Don't Mind' is all about the importance of communication and understanding, juxtaposing some more poetic lines in the beginning with a very direct message at the end, where I sing, "I don't need a way with words, just a way to understand."
Another key line, the one about "please and thank you," applies more directly to the lack of civility shown by people going through an unprecedented crisis. Hannah says, "Those two words are the most basic things we can say to each other out of courtesy, yet they seem in short supply when survival mode kicks in." Ray adds, "I look at that line as a long to return to such civility. It can be an encounter in a crowded supermarket, or even in a relationship being tested during a time of quarantine where people are essentially locked up together. Or it could be in a Zoom call with a boss and employee. Because of the Eagles' classic, I quickly nixed the idea of calling the song 'Communicado Desperado,' but I had never heard that expression before and it's a testament to the fascinating way Hannah thinks and writes."  
Greye's secret weapons in translating their music to compelling visuals with immense reach are three brilliant producer/directors they trusted implicitly with creating visual representations of their tracks. Brett Bortle, founder of Weekend Warriors production studio is a huge name in the race photography world and a horror film director who was once a student of Greye's drummer Ray Grimard at Seabreeze High School (also alma mater for band members Hannah, Jett Wolfe and Josh Reid). Brett directed the clips for "I Love You," "Under the Weather" and "Lucky." Jason Liermann of Majestic Digital Media helmed "So Far So Good," while Damian Max Hardie Silva directed "What If I." Bortle recently directed the video for "I Don't' Mind," blending some of Hannah's literal imagery (green dress, instant film, unopened wine) with unique colors and lighting that frames the band's live performance shots in silhouettes.
"Even though we can connect its themes directly to the pandemic," Jett says, "I think what makes this song is its timelessness, the way it can also be interpreted as unattached to any specific time and place. It's one of those songs where you'll always remember the moment you heard it and how you would personally apply it." Kenn-e adds, "When I listen to it, the word that occurs to me is 'longevity,' because I know 20 years from now, my grandchildren will be digging it the way we are today."