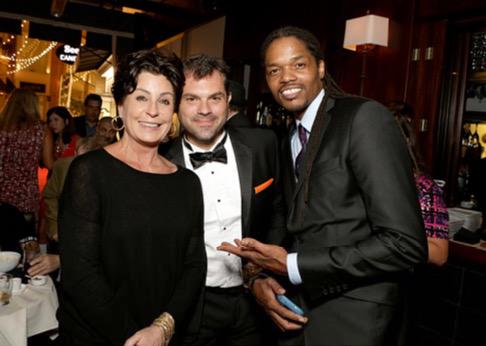 There have been stories about independent filmmakers, but how about the independent big band?  As far as I can remember, I have never seen anyone storm on to the scene without the backing of a major record label like the young producer, songwriter and singer, Dave Damiani. 
Since his release of Watch What Happens (his first full length LP) in 2013, you have heard him on terrestrial radio, internet radio and XM 71 Siriusly Sinatra.  You might not know who he is, but get ready to meet the young impresario of Los Angeles jazz, Dave Damiani.  Damiani has just released his fourth album Bending The Standard - The Anthology.  This brand new double CD has 18 big band tracks and features duets and guest performances by 2 time Grammy winner Peter Erskine (drums), Renee Olstead, Spencer Day, Maiya Sykes (Post Modern Jukebox), and 2011 America's Got Talent Winner Landau Murphy Jr. 
Watch What Happens, Midlife Crisis & Midlife Christmas (Damiani's first 3 albums) are all self-produced and have been in constant rotation on Siriusly Sinatra.  They are on his own label Hard Knocks Records.  He has received praise from legends like Johnny Mandel, George Benson, Steve Tyrell, Dave Koz, and the Sinatra family for his fresh and clever take on presenting the Great American  Songbook.  "If I can't do something interesting with a song, I don't touch it," exclaims Damiani.  "I believe in what I am doing so much that I have bankrolled my life on it." 
If you have been in and around New York City or Hollywood, you may have seen Damiani and his No Vacancy Orchestra at the "The Marvelous Miss Maisel" premiere party, Larry King's 60th Anniversary in show business, Tommy Lasorda's 90th Birthday party, or at The Grove where he has done so many concerts in the park with artists like George Benson, Jane Monheit, Haley Reinhart, Renee Olstead, Steve Tyrell and many more. 
"It's amazing how this music is coming back and we are getting so many calls for these high profile events.  We've really tapped into something and I think people are looking for something with a little more substance.  …better songs!  In fact, the best songs written by the best song writers that ever lived.  it will never grow old.  It's part of our fabric and young people are starting to find us," Damiani stated during my interview.  "I never understood why guys and gals would do the same arrangement that Frank Sinatra or Ella Fitzgerald did.  It makes no sense… Do you own thing or leave it alone."
When you see Damiani and his No Vacancy Orchestra you will see a clear difference between he and just about every other person in this genre.  The band wears matching suits, ties, pocket squares, and the guys are all young.  He may even have a few dancers with him.  "So many jazz artist just expect the audience to GET what they are doing.  You can't take anything for granted.  The audience owes us nothing…  We owe them everything.  Give them a reason to come and a reason to come back." 
You can see Dave Damiani and The No Vacancy Orchestra in New York City at Birdland on July 8th.  Also, more tour dates will be announced later this summer in Atlantic City, Bethesda, MD, Biloxi, MS, Las Vegas, and New Orleans. 
For more information go to
www.davedamiani.com
. 
You can stream his music and hear his #PlayingFavorites on XM radio directly from his website.