Written by

Blane Ferguson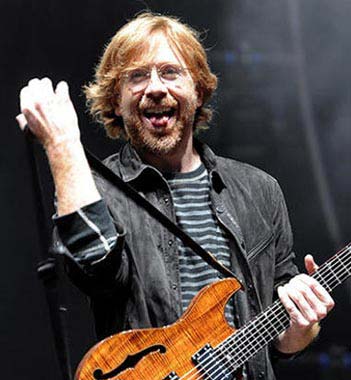 LAS VEGAS (May 15, 2018) – Phish, the American rock band known worldwide for its dedicated fan base, recently announced a 14-date Fall tour which will conclude in Las Vegas with four performances at the MGM Grand Garden Arena October 31 to November 3. All four shows are scheduled to begin at 7:30 p.m.
A ticket request period is currently underway at tickets.phish.com and will run through Tuesday, May 29 at 9 a.m. ET. All remaining tickets will go on sale to the general public beginning Friday, June 1 at 10 a.m. PST. Tickets can be purchased online at MGMGrand.com or AXS.com or in-person at any MGM Resorts International box office.
Additionally, Phish and CID Entertainment also are offering limited travel packages which include hotel and concert tickets for the Las Vegas runs. Travel Packages go on sale Thursday, May 31 at noon PT. For more information, visit phish.com.
Phish performances blend musical improvisations, extended jams and various elements of a wide variety of genres including progressive rock, psychedelic rock, hard rock, jazz, funk, folk, bluegrass and blues. Due to the band's improvisational style, their concerts are original in terms of the order and selection of songs and the way each song and set are performed.
The tour announcement precedes Phish's eagerly awaited summer run, set to get underway July 17 and 18 with a pair of sold out shows at Lake Tahoe Outdoor Arena at Harveys in Stateline, Nev. and will continue through the band's eighth annual Labor Day Weekend residency at Commerce City, CO's Dick's Sporting Goods Park on August 31 – September 2. Most dates on the 21-show run are now sold-out. For more details and ticket availability, visit phish.com/tours.
About MGM Grand Garden Arena: 
The Grand Garden Arena is home to concerts, championship boxing and premier sporting and special events. The Arena offers comfortable seating for as many as 14,000 with excellent sightlines and state-of-the-art acoustics, lighting and sound.  
 
The Grand Garden Arena is known for hosting legendary events such as world championship boxing featuring the legends of the sport – Floyd Mayweather, Evander Holyfield, Mike Tyson, Oscar de la Hoya, Manny Pacquiao and many more. The venue also has been home to many premier UFC fights.  Music lovers have experienced some of the industry's biggest stars at the Grand Garden Arena including performances by The Rolling Stones, Madonna, Elton John, Bruce Springsteen, Paul McCartney, Bette Midler, George Strait, Justin Timberlake, Beyonce, U2, Lady Gaga, Bruno Mars, Coldplay, Alicia Keys, Jimmy Buffett and the Barbra Streisand Millennium Concert.  The Grand Garden Arena also hosts a variety of special events and sporting events annually including major awards shows, college basketball, pre-season NHL and NBA games, among others