Written by

Stephanie Hochman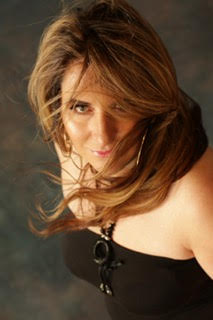 At my mother's knee gazing at the dancing pedals beneath her feet moving rhythmically to the crescendos and decrescendos of the "Revolutionary Etude," I reveled in the beautiful sounds of Chopin which resonated and filled our small apartment in New York. No matter where life moved us, or what trouble befell, there was always a piano. Our piano was not only an instrument, but it was also a symbol of pride, classical beauty and timeless consistency in an otherwise troubled world, and it provides solace and consistency to this day. Learning the piano was not optional and I fondly remember at age six, my Russian teacher's chanting laden with a heavy accent and tempered with a warm smile, "High finger action Stephanie, high finger action." A strict schedule was set for my daily piano practice and just as the metronome kept it's hypnotic time while I played, the kitchen oven's manual timer was also set, and I longingly awaited the shrilly rings at the end of an hour's time to herald the end of today's practice.
Running through the apartment hallway, my long brown locks freely following me, I run to greet a man of a tall frame with thick wavy dark hair and piercing baby blue eyes and a smile that stole the hearts of many women, my father. With a pencil behind his ear, and flecks of paint in his hair, he runs his fingers holding a cigarette through his mane and asks me to play the piano for him, once again, and at that moment, my world is perfect. In an otherwise tumultuous family setting, I can always anchor back to the most beautiful moments as they involved my music.
"On a Wonderful Day Like Today" is a song my mother and I sang many times while driving in the car and life seemed like a song worth singing. "On a wonderful day like today, I defy any cloud to appear in the sky, dare any raindrop to plop in my eye, on a wonderful day like today…" Just as a song changes both mood and tempo, so did my life and at age eight, my father formally walked out of our apartment and our life, his striking silhouette blurred with grief and I saw him return to the hallway from whence he came. I can still recall my mother driving and on the radio played, "One Less Bell To Answer." "One less bell to answer, one less egg to fry, one less man to pick up after, I should be happy, but all I do is cry…" I learned at a tender age that not only the most beautiful moments in my life would be forever rooted in my music, but that the most painful would forever be earmarked in melody as well.
Classical piano practice would continue for many years. Our lives were forever changed and we were moving from place to place, yet the piano was a constant and a reminder that there was beauty in the world. Throughout my childhood and teenage years, despite the disarray of our family life, I played many concerts beginning at age eight and competed in music competitions. I enjoyed accompanying the singers in the choir at age ten and also had the opportunity to begin my studies at the Westchester Conservatory of Music for a short time. At the Conservatory, I was told by the piano instructor that the piece I had chosen to learn was too difficult for me. I interpreted the teacher's opinion only as a challenge, and to this day I still feel the passion beneath my hands as I play the "Sonata Pathetique" by Beethoven.
Rooted in the soothing vocals of Marvin Gaye, Luther Vandross and Barry White, the influences of the 70s are undeniably influential in my music today. In my adult years, I discovered that life did not get easier and in fact, there were new challenges to face. I began writing lyrics and creating an inspirational platform called My Luv Notes in 2015 which was the foundation for my music. My thoughts and feelings were translated into the lyrics that were pouring out of my soul. I set those lyrics to music. Inspired with an intensity that is difficult to describe, it is as strong and deep within me to this day. Just as birds know when to fly, my soul knew this was my time. My third album will be released this year, in 2020. The first single "You Don't Own Me" from the album entitled, You Don't Own Me will be released on March 13, 2020.
My debut album entitled, Words Cry was released in 2018. It is filled with a sadness as the song "Taken" is for my brother and there is also a passion for the social problems of the day as represented by "Latchkey Baby", a song about my childhood. The song "Words Cry" explains my musical process as well as an inspiring message from the Lord as well. In true form, there are always a few slow jam songs as well like "Strip Down" and "Ride you Home".
My second album, Day Late, released in 2019, is more up-tempo and has a fire to it as if I'm taking on the world. "Day Late" is a song about a kid that makes it in music. "Snake Charmer" and "One Hunnid" are clearly about getting the money you're due and advising others not to deceive you. Of course, there is a spiritual one, "He Came to Me" and some sultry numbers, "Grippin'" and "Daydream".
In my upcoming album You Don't Own Me, to be released this year, 2020, I feel as if I've found my sound and I'm really feeling the vibe of this album. It is very motivational and uplifting and independent, and of course, has some smooth RandB vibes.
My music is eclectic in its range of human emotion and in the array of topics touched upon in the songs but undeniably rooted in RnB/Soul with all the passion of the classics. My music is inspired by my pain, entrenched in my observations, invoked by my experience, and amplified by my faith. My music cries and laughs with me. It dances with me in a smoky club or with the top down in the sun; it is also the lullaby that soothes and puts me to sleep. My music understands me and all that I feel. I feel that by sharing my music and when it resonates with someone, we have connected, and that's a beautiful thing. I have a message to share on many levels, and I invite the world to join me. There is a little something for everyone.
Throughout my life, my piano continues to represent beauty and consistency and will forever be a place of comfort and respite in a troubled world. Its classical beauty has been enhanced by multiple speakers, and typically a microphone lies atop a tufted cushion on the piano bench, where I practice singing every night. I don't set a timer on the oven anymore, because this time, my music is for me.