Smooth Jazz Icon Dr. Dave & The HouseCall Band release new single "Hey Hey Hey Hey" in homage to "The Tonight Show with Jimmy Fallon" musical theme
Since "The Tonight Show Starring Jimmy Fallon" debuted in February 2014, the opening "Hey Hey Hey Hey" riff by house band The Roots has become one of television's most infectious and explosive earworms ever.
Even if you've never watched a full episode, it's probably part of your subconscious musical mind. It worked its irrepressible, horn fired magic on Dr. Dave, and now, after 25 years and a constant stream of radio hits, the veteran guitarist – leading his powerhouse SoCal based ensemble Dr. Dave & The HouseCall Band - has turned that four-word musical phrase into wildly exciting crossover instrumental gold on their latest single. "Hey Hey Hey Hey" is the fourth release from the group's critically acclaimed 2018 album Midnight Daydream.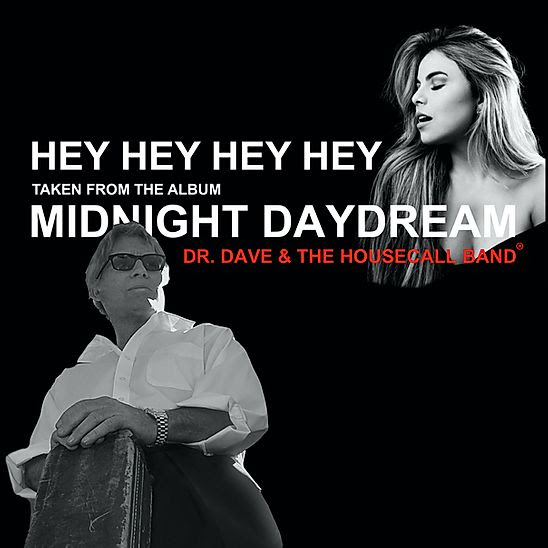 Produced by Dr. Dave and arranged by Dr. Dave and his longtime saxophonist John Rekevics, the blues, jazz, funk and rock driven track has a sexy flair to it with the seductive and soulful female vocalists Stellita Porter and Jackie Bonaparte, who open with the hook and sing it several times throughout. The arrangement also features a Steely Dan-styled rhythmic flow in the middle, plus tight, dynamic horn section elements (arranged by Rekevics) and a tasty high- octane jazz/R&B "tradin' fours" conversation between Dr. Dave and Rekevics. Larry Logan was brought into the studio to play the organ parts and especially the freewheeling organ solo.  
The song is credited to the riff's writers Tarik Trotter, Kirk Douglas, Karl B. Jenkins, Ahmir K. Thompson, Owen Biddle, James Jason Poyser, Malik Smart, Ricky Nichols and The Roots. With a multi-genre appeal not only to fans of "The Tonight Show" and The Roots, but also to those who love rock, R&B/funk and contemporary/smooth urban jazz, "Hey Hey Hey Hey" is destined for great crossover success at radio. 
"I've enjoyed watching 'The Tonight Show' and always felt the 'Hey Hey Hey Hey' riff was a catchy hook with a lot of energy – something I never get tired of hearing," says Dr. Dave. "As I heard it more, I realized it was just intro music and not an official song, so I thought, why not get together with my band and develop it into one?
"Right off the bat," he adds, "I knew I wanted to give it a little more sex appeal by adding the female vocals, and then we collectively and individually built on the energy of that with powerful grooves and solo action, John's great horn arrangements and my back and forth guitar and sax section with him towards the end. Though I'm the producer, working on this track was a true ensemble effort where four heads sharing fresh ideas were definitely better than one. The same way as George Benson once turned Leon Russell's 'This Masquerade' into a jazz standard, I feel the arrangement here is everything and takes what the Roots created to a whole new dimension. Most of all it's a fun track performed with a lot of passion."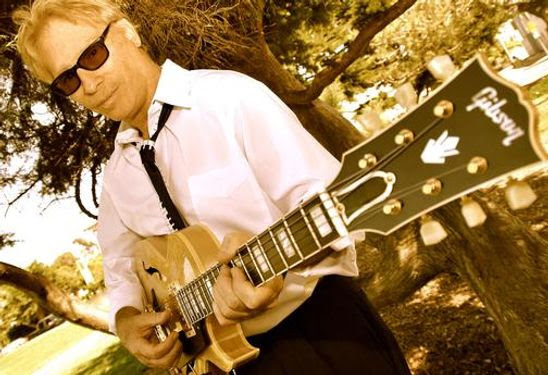 Dr. Dave & The HouseCall Band have been on a roll with the three previous singles released from Midnight Daydream. The first, "Sexy Cindy," ranked #1 for Smooth Jazz Guitar songs in the U.S. on Radio Guitar One's Top 20 in June 2018. The title track "Midnight Daydream" earned a multitude of accolades: #1 most added on the Radio Wave Internet Airplay Chart; #5 on the SmoothJazz.com Radar Chart; #9 on the SmoothJazz.com Top 100 Indie Chart and #14 on the SmoothJazz.com Top 100. A third single "Cabo Time" reached #19 on the SmoothJazz.com Radar chart. Dr. Dave & The HouseCall Band also received a "Most Increased Play" designation last September on the Groove Jazz Music Chart.
Longtime fans of contemporary jazz may remember Dr. Dave from his initial success as a recording artist in the mid-90s, when his albums I Like It Like That, Smooth and Cruisin' made big splashes in the early days of the Smooth Jazz format. Smooth featured performances from jazz greats Freddie Hubbard, Ernie Watts and the late Fattburger members Carl Evans, Jr. and Hollis Gentry. Cruisin' had sax and flute legends, brothers Ronnie and Hubert Laws.
After that initial run, Dr. Dave switched gears and moved for a time to Brazil, where he performed for several years. He got back in the recording groove, and geared up by releasing two compilations of earlier material – some of which had never been played on radio. In 2013, he released Love Potion, a collection of romantic songs, which he followed with the perfectly titled The Doctor Is In, full of Dr. Dave's early up-tempo tracks. The smooth jazz format's embrace of these recordings inspired Dr. Dave to return to the scene full force with Carefree and have reached even greater musical heights on Midnight Daydream.