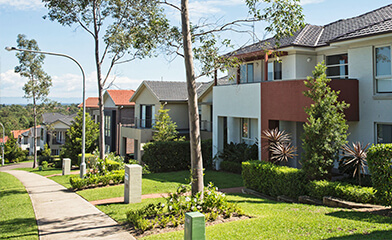 Positive and healthy relationships in the modern world are an inherent advantage for your business, including relations with builders. Because of the building nature, disputes are an unavoidable reality. This simply means that the suitable method of handling these problems is to concentrate on minimization.
Consequently, streamlined mitigation procedures and tailored strategies are suitable, offering applicable mechanisms for resolving disputes on time. Some of these strategies include the following:
Check the Contract
The first process to resolve disputes with builders is to properly review the agreement. If you don't have a formal written contract, ensure you review any email between you and your contractor concerning the construction project.
You should also keep the disputes in mind while reviewing your agreement. If you are not satisfied with the services, make sure you read the wording of any clause related to the builders' obligations to determine if they have breached the contract.
Seek Legal Counsel
If you cannot reach an amicable agreement with your builder, it is important to get legal help. To develop the best building dispute resolution, you need to provide your lawyer with records, which you stored when working with your builder.
You may also use the inspection report as evidence, especially when the dispute is in court. The court might also invite an inspector to provide expert testimony so that your attorney can base the testimony on the report's findings.
Have an Open Dialogue
When you enter into a relationship with builders of a project, you need to avoid disputes as much as possible. To achieve this, you should have an open dialogue, which affords both of you a chance to seek a resolution to an issue before it spirals into a bigger problem.
Prevention through open dialogue and communication is key to avoid potential legal implications with construction projects. By reaching out to your builder during an issue, you can avoid complicated problems and take action before they result in delays.
Give Your Builders a Chance to Make Things Right
A reliable contractor needs to welcome the chance to put right any subpar project and has to be allowed to do so. However, this should only be the case when your builders are qualified for the job. If you realize that they are not qualified to handle electrical appliances, don't allow them to work on the project.
Consider Making an Official Complaint
If you have allowed your contractor to rectify things, gather evidence of the damages, sought a second opinion, and still can't reach an amicable resolution, it would be high time to consider making an official complaint.
Based on the size of the building company, it might have procedures for making complaints. If this is the case, you need to start by lodging a complaint with the company. However, if the company doesn't have a complaint procedure, ensure you determine whether it is one of the members of any reliable trade association.
Concluding Remarks!
It is not possible to prevent disputes during construction projects. If you have been dealing with construction projects for a long time, you will likely experience issues at some point.
That said, you may theoretically prevent most of the popular disputes, like poor communication. When it comes to knottier issues, acting fast to reduce the damages might make a substantial difference in how much money and time you waste on your construction projects.