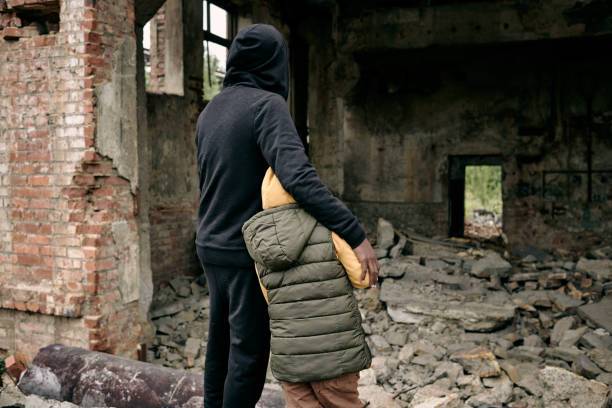 The Refugee Convention is an international convention that is concerned with refugee protection. Refugee issues and matters are few of the most discussed topics under immigration law. The Refugee Convention is also called the 1951 Convention relating to the Status of Refugees.                

After the Second World War, the Convention was drafted to meet the needs of refugees. It was adopted in July 1951. A few years later in 1967, the Protocol relating to the Status of Refugees removed the geographical limitations of the Refugee Convention. This made it applicable to all refugees around the world.          

All countries that have ratified the Protocol must agree to apply the provisions of the Convention. The United Nations High Commissioner for Refugees (UNHCR) supervises the application of the provisions of the Convention by each country.
Who Is a Refugee?
According to the Refugee Convention, the definition of a refugee is a person who:
Is outside of the country of their nationality,
Has a well-founded fear of being persecuted for reasons of race, religion, nationality, membership of a particular social group or political opinion,
Is unable to, or owing to such fear, is unwilling to avail themselves of the protection of that country.
Persecution includes threats to life, freedom, and other serious violations of human rights.
Australia and the Refugee Convention
Australia has acceded to the Refugee Convention. Moreover, it has also included some of the obligations of the Refugee Convention in its legislation – the Migration Act 1958.
As part of the law, Australia has an obligation of "non-refoulement." This is Australia's obligation of not returning any person in any manner to the frontiers of the countries or territories where the person's life of freedom is at risk.
In fact, according to statistics, Australia has accepted more than 880,000 people in humanitarian need since the end of World War II. The Australian government has an obligation under this and other human rights treaties to protect asylum seekers and refugees, even if they are on seas. The government has an obligation to protect and respect their human rights.
Under Australia's Migration Act 1958, asylum seekers who arrive without a valid visa have to be held in immigration or community detention. Otherwise, they are transferred to an off-shore facility.
In Australia, there is an immigration program as well as a humanitarian program. The immigration program consists of temporary visas and migration program.
The humanitarian program has components such as refugee visas that include protection visas when people apply from overseas, i.e., before arriving in Australia. Moreover, parties can also apply for protection visas onshore when they are already in Australia, and they are seeking asylum from the government of Australia.
Author bio:
John Bui is the Principal Solicitor of JB Solicitors – a law firm based in Sydney, Australia. John is a Nationally Accredited family law Mediator and Arbitrator with over 10 years' experience in family law and commercial litigation.