Written by

Brigitte Evans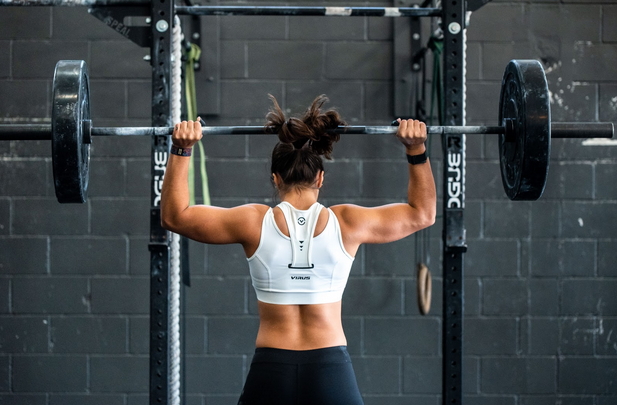 If you're a fitness aficionado and you live and breathe the stuff every day, you might want to consider turning it into a lifelong profession. After all, the wellness industry is booming across the globe right now, and the social media world is more than welcoming to new inspirational influencers in the fitness sector. And besides, not only is becoming an Instagram influencer a great business decision, but it's also a great way to upgrade your health and beauty over the long term. 
You can pick and choose your niche and you can use a variety of tactics to set yourself apart in the competitive IG landscape, from using innovative apps to posting top-quality content, all the way to engaging with your audience and being an inspiration to your following. With that in mind, here are the five tips that will help you succeed as a fitness Instagram influencer. 
Creating a compelling personal brand
Firstly, it's important that you treat this as any other business venture and focus on building an amazing brand in order to stand out from the crowd, build authority and trust, and most importantly, connect with your online audience in a meaningful way. If you skip the branding process and jump right into content creation, you will have a difficult time amassing a following and generating loyal followers who will stick with you over the years and boost word of mouth.
To achieve all of this, you need a strong personal brand. Start by defining a set of values that resonate with your target audience, and make sure to analyze your competition to see what they're doing right and what they're doing wrong. Next, make sure you have a unique visual identity, and in the IG fitness world, that means having an amazing physique and dressing in a unique way to set yourself apart. Lastly, make sure you have a distinct tone of voice that you'll use to communicate with your online following.
Know your audience and optimize your content
Speaking of your online audience, you need to delve deep into the details that make up your target demographic on Instagram and find out everything about your potential followers. The more you know about an audience group, the better your chances of creating a truly compelling IG fitness account that will immediately grab their attention – like if they're looking for health and wellness trends or if they're more focused on exercise.
Be sure to conduct your research and then pick a niche within the fitness sector that you can enter easily, instead of trying to conquer the fitness world from the start. Optimize the content you post (that means images, videos, and their captions) to the exact liking of your audience, and make sure to use your insights about your competition to make your content more unique. 
Show off your diet and supplements
As an IG fitness influencer, you need to take a holistic approach to your new vocation, and instead of focusing on a single aspect of fitness like exercise, you need to emphasize proper nutrition and other healthy lifestyle habits. You also need to be honest with people and tell them that no amount of exercise will be able to replace a good diet plan.
In your approach to nutrition, make sure to emphasize supplements as well and to choose the best whey protein powder. Showcasing your favorite whey protein along with the vitamins and minerals you use on a daily basis will help portray a healthier image of you overall. Needless to say, this is a great way to grow your business and your following.
Post quality content and add a variety 
In the overly-competitive IG environment, there is no excuse for poor-quality content. With so many amazing fitness influencers out there, you need to deliver content that is equally engaging and inspirational to the Instagram audience. With that in mind, be sure to post content every day to keep your followers interested, and don't be afraid to mix it up from time to time.
People can get bored watching the same type of photos pop up on your account every day, so change it up with a nice photo session from your at-home spa treatment, a completely new workout, or a video from your escapade into the great outdoors.
Communicate and engage with followers
Lastly and most importantly, people have a difficult time connecting with IG influencers that don't communicate with them on a daily basis or individuals that seem unapproachable. If you're not talking and engaging with your followers in the comments, they will start to think that you're just in it for the money, so make sure to show them how much you appreciate them by answering every comment and every question. This will help you build credibility and trust, which will lead to a surge in followers.
Wrapping up
Instagram is on a never-ending rise, and fitness is one of its top niches. If your dream is to become a successful fitness influencer, make sure to have these tips at your side in order to start off strong and build a huge and loyal following.