Written by

Julie Earle-Levine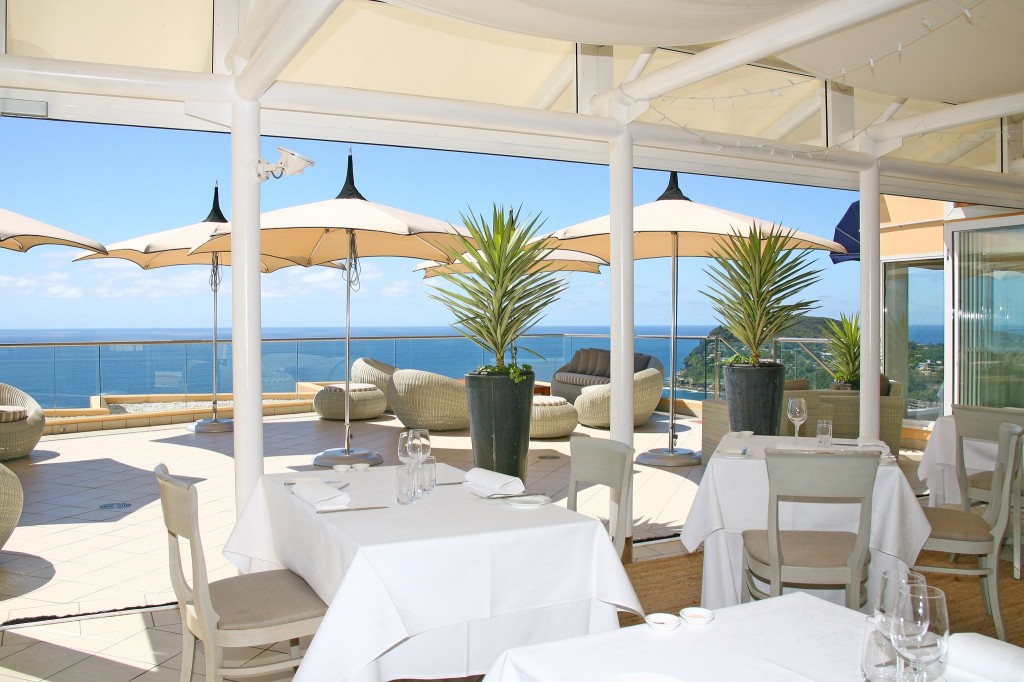 The World's 50 Best Restaurants and Tourism Australia have today announced in New York that Melbourne, Australia will be the host destination for the prestigious awards in 2017.
The announcement was made by William Drew, Group Editor of The World's 50 Best Restaurants alongside Tourism Australia Chief Marketing Officer Lisa Ronson at the Chefs' Feast, a dinner for the world's best chefs and restaurateurs, ahead of tomorrow's 2016 edition of The World's 50 Best Restaurant awards, held in New York.
The World's 50 Best Restaurants list is a celebration of global gastronomy bringing together a unique community of visionaries across the culinary landscape. The annual awards are based on the votes of The Diners Club World's 50 Best Restaurants Academy, an influential group of almost 1,000 international leaders in the restaurant community. Recent years have seen Australia strongly represented on the list with restaurants Attica, Quay, Sepia and Brae receiving recognition in 2015. In the list's 14-year history, other notable Australian restaurants including Rockpool, Tetsuya's, Marque and Momofuku Seiobo have featured.
Tourism Australia Managing Director, John O'Sullivan said the World's 50 Best Restaurants awards and event program provided a natural extension to its Restaurant Australia campaign, which would be amplified through a comprehensive schedule of food and wine-themed events and activities designed to add value to Australia's hosting of the Melbourne event.
"The World's 50 Best Restaurants list provides an annual barometer to the greatest food, wine and restaurant experiences from all around the world.
"The awards align closely with Tourism Australia's global campaign focus on food and wine and provide another compelling chapter in our ongoing Restaurant Australia story which we continue to share with the world.
"Hosting such a prestigious event as this provides us with another excellent opportunity to bring the world's most influential food and wine people to Australia to inspire, inform and advocate our country's world class food and wine scene," said Mr O'Sullivan. William Drew, Group Editor of The World's 50 Best Restaurants, said "After hosting 14 successful editions of The World's 50 Best Restaurants awards in London, we feel the time is right to make the event truly global. 2017 in Australia will be the second time we have held the awards outside of London, following New York this year. There's so much international interest in Australia as a food destination, it's exciting for us to have the opportunity to take the events program to this unique country. We can't wait to get down there in 2017!"
Tourism Australia will be working with Visit Victoria and Wine Australia to help host the awards in Australia.
Melanie de Souza, Acting Director of Marketing and Airline Services, Visit Victoria said "Melbourne is delighted to be only the second international city outside of its London home to host The World's 50 Best Restaurants awards. The choice to bring the awards program to Victoria in  2017 cements Melbourne's reputation as a leading culinary destination offering Australia's most exciting and innovative dining scene."
"As a major events city, Melbourne is highly practiced at delivering world-class, sophisticated and seamless events. The international guests attending The World's 50 Best Restaurants events will receive a warm Melbourne welcome," said Ms de Souza.
For the 2017 event program, Tourism Australia will work with William Reed Media, the organizer of The World's 50 Best Restaurants to create spectacular events that showcase Australia's food and wine offering in stunning locations. The program will also be underpinned by a hosted media and influencer educational program which will extend the impact of awards.
Tourism Australia will also partner with Australia's other State and Territory Tourism Organisations and the broader tourism industry to offer the visiting chefs, influencers and media an opportunity to participate in unique food and wine experiences across the country. 
The earlier two phases of Restaurant Australia - Invite the World to Dinner and Noma Australia - have led to improvements in international perceptions of Australia as a food and wine destination and increased expenditure on food and wine experiences.
Since the start of the Restaurant Australia focus back in December 2013, food and wine spending by international visitors has increased by more than $1 billion (or 25%), double the original two-year spending $500m target originally set when the campaign was launched.

Victoria's Minister for Tourism and Major Events John Eren said today

"Everything needed to create memorable food and wine experiences can be found right here in Victoria, and this confirms that the world's best recognise that."

"This will be the first time this prestigious event has been held in the southern hemisphere, with Melbourne outclassing the likes of Sydney, Brisbane and Perth."

 "This is an invaluable opportunity to leave the world's top food influencers with no doubt that the passion, innovation and produce of Victoria is second to none."