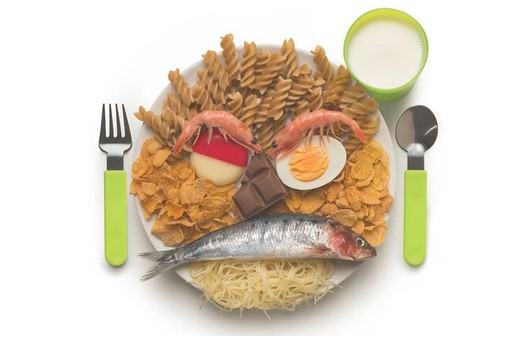 There's been an immergence of many new challenges and issues that are all connected to our modern lifestyle and the current state of the planet. We have less time for exercise, proper meals and simple relaxation. All we do is work, work and more work which can result in binge-eating, health complications caused by lack of activity and many other things. People often have no understanding of what a balanced life should even look like because there's no real representation of it in media. And let's not forget about dietary restrictions that are at their peak right now. So many people are affected by nut allergies, lactose and gluten intolerance, some without even realizing it. There's no doubt that both we and the modern industries should adapt to these new conditions and try to help eliminate these common problems. But the change always starts with an individual and you can do it yourself with these three easy recipes.
Breakfast is the most important meal of the day – that's how the old saying goes. But we've been challenging it with our busy lifestyles that only allow for a quick piece of toast or sometimes no breakfast at all. However, there are ways to change it and one of them is meal prep. There are countless videos and articles talking about preparing your meals beforehand and how it can save a lot of time without affecting the quality of the food. Their breakfast options, though, are often limited to sweet dishes like oatmeal and smoothies. So if you're fan of savory food, try making this breakfast lasagna. Do the following things the night before and in the morning you only have to put it in the oven! And it is full of typical breakfast flavors like bacon, eggs and cheeses.
Fry the bacon on a skillet, then cook the onions in its grease. Make the cheese sauce and assemble the lasagna, adding ham and cheese in the filling and topping it with eggs. Bake it in the morning for 35 minutes and enjoy this genius combination of flavors straight away.
Another common thing that can wreck any healthy diet is sweets. We all love to have dessert after dinner but it's easy to let yourself have it more often and end up eating a bag of cookies in one go. That's why healthy dessert options are popular in bakeries and supermarkets and people continue buying them. However, homemade delights have more advantages over store-bought ones because you know the exact list of ingredients and you can change it up according to personal tastes. Take these Quaker oatmeal cookies, for example. They only have simple ingredients yet the taste is extraordinary! What else can you possibly want?
First mix butter and sugar in the mixer and add eggs. Sift together the dry ingredients and combine with butter. Lastly, add old fashioned oats and raisins (optional, substitute for chocolate chips). Bake for 10 minutes and enjoy as a quick light snack or an after work treat.
Gluten and its effect on our health has been a hot topic lately. There're claims that gluten is harmful for everyone, not just the otherwise small percentage of people with Celiac disease. Whether it is true is not our decision to make but making some gluten free peanut butter cookies is still never a bad idea. Beat butter and peanut butter, sugar and eggs using an electric mixer.
Sift all the dry ingredients and combine with the wet. Bake for 10 minutes and then surprise a special someone who can't usually have cookies whenever they want.
While I do think that there're certain problems that are true only to the modern society and they may affect our lives in a negative way. But it's important to also see all the simple decisions that we can make to solve them.