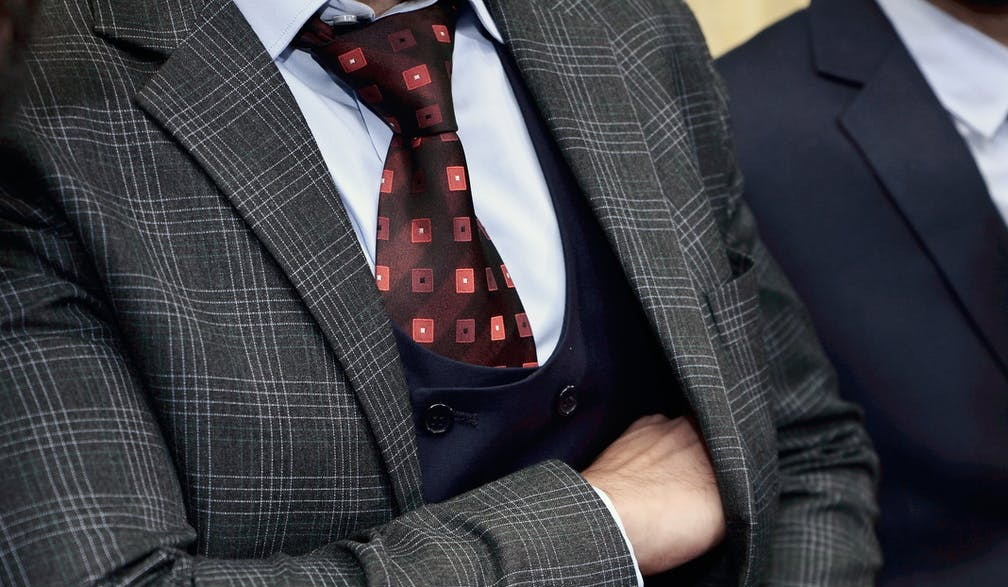 Did you ever glance at a person in passing and instantly think, "Wow, they must be successful"? It seems like the rich and successful people always stand out from the crowd without even trying, but there's a trick. Things aren't always what they seem, and that guy giving off serious CEO vibes isn't necessarily in charge of a big company; perhaps he just knows how to 'look rich.' If you're looking for ways to improve your style and look like a powerful and successful businessman, here's how you can do it.
Get the right shoes
We can't stress just how important it is to own at least one pair of "perfect" shoes in the business world. There are even people who are willing to argue that the kind of shoes you've decided to wear matters much more than what you're thinking, but we wouldn't go that far. Your faithful sneakers might be comfy, but they aren't going to impress anyone in the office. If you're not sure exactly what style you need, remember that casual men's shoes such as oxfords, wingtips, or boots are always a safe choice and go well with almost anything, but try them on and walk around before you make the purchase. To look sharp, you'll need a couple of pairs of excellent shoes, and you should also shine them daily to prevent them from looking too scuffed or worn out.
Don't shy away from accessories
Accessories are a great way to add more luxury to your regular look, but you should be careful not to overdo it and give off a wrong impression. The right jewelry is a great way to finish off your outfit, so every now and then, put on a stylish bracelet or a discreet ring. The way you keep your money can also say a lot about you, so make sure your wallet looks presentable at all times (you'll never go wrong with a leather wallet – classic and elegant). Still, if wallets aren't exactly your cup of tea, you can always get a sleek steel money clip for men and always keep your cash neat and within reach. Money clips prevent bills from scattering all over your pocket, make it easy for you to find your money, but also look incredibly cool.
Find the perfect suit
The road to finding the perfect suit for you is not as easy as you might think at first. Not only do great suits usually cost a lot, but it takes a long time to find the right cut and style that works for your body shape and size. Still, everyone in the business world needs at least one great suit in their closet, and if you're wearing a suit on a daily basis, it's even better to own two or even three, but start slow. A suit that's well fitted says a lot about a man, so if you can't afford to have a bespoke one, it might be a good idea to see if a tailor might be able to adjust one of the suits that you already know so that they fit better.
Wear a watch
Watches are accessories that men should wear whenever they leave their house, regardless of how retro it makes them look. It might give off those old-school vibes, but wearing a nice watch on your wrist will undoubtedly complement your outfit while making you look more professional and sophisticated in the process. Still, not all watches are the same, so you might want to leave digital, or sport watches for a bit more casual events and only wear analog ones. Also, keep in mind that leather-strapped watches might look professional and simple but require regular maintenance and replacement.
As you've already seen, you don't have to spend a fortune on expensive clothes and accessories to give off the vibe of a successful businessman. Wearing fancy and luxurious clothes might seem like a reasonable move when you have money, but it's much more important to be able to feel comfortable and empowered in what you're wearing. The way you present yourself, speak, and walk plays a huge role in how others see you, so focus on your personality as well as your style for the best results.