Written by Dr. Linda Salvin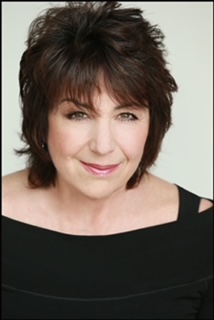 People question the authenticity of psychics all the time.  I never believed in psychics until I met someone who knew so much about me, I thought my friend had told her things.  I became more convinced of psychic ability when I became one…and not by choice.  In 1977, I graduated the University of Michigan with a Master's degree specializing in Epidemiology; today's catch word.  In 1981, while on company business, I slid down the ramp of a Boeing 737 plane that had just crashed.  While sliding, a loud voice and energy engulfed me; I became a psychic that day but did not know it.  
I spent the next four months partly out of my body, the left half of me about 50' above me and the right side of me, my standard 5'8" height.  Little did I know that the near-death, out-of-body experience I had changed me forever.  This was pre-internet and there was no one to discuss the weird voices, predictions, lights, a cross of Jesus floating across a room and the start of many coincidental events that I knew we were planned by the spirit in the sky and not anything of my own free will.
As I pondered how to write this article the past few weeks, today's events opened the door to this creation.  It's Saturday afternoon, June 19th, 2021; it's the day before Father's Day; I leave for Las Vegas on Tuesday to attend a convention where I am one of 100 doctors being recognized with an achievement award in healthcare.  I was asking myself what I wanted for lunch and out of the blue, a restaurant I had not been to since before our lockdown in March, 2020, came to mind.  
I ordered lunch and found a 4-top table by the window to sit.  There were a man and woman sitting behind me.  I unintentionally caught part of their conversation about acting classes but then the woman asked him, "do you believe in psychics?"  I couldn't help but turn around, introduce myself and defend my work.  I explained the accidents, radio, TV, my work, what a truly gifted reader is about and now to distinguish the charlatans.  The woman explained some of the experiences and the typical ways a gypsy or non-professional psychic will talk to someone.  We spoke a few minutes, laughed, I gave my cards and turned around to eat my lunch.
I came home with this experience fresh in my mind.  I was not born psychic. We all have intuition, yes; it's learning to listen, identify and embrace that voice and guidance.  Psychics have clairvoyance (an ability to see), clairaudience (an ability to hear) and clairsentient (an ability to feel) that is way beyond the intuitive state of consciousness.
Just today, I received three new testimonials from regular clients.  Shirley, Fullerton, CA wrote:
Linda is the REAL deal.  She's the only psychic I will call and trust 200%.  I'm a skeptic, oh believe me.  I'm about as skeptic as one can be.  She changed my mind!  I've known Linda since 1994, when on a whim, I called into a radio station I 'just happened" to tune into.  This was my first and only time I ever called.  She's read for me many times since. 
She told me that I will marry and divorce, will have two amazing sons (I wanted a daughter, too…)  While in a panic one evening, desperately called her for help; she calmly told me to get some ice cream, while I was going crazy looking for sentimental jewelry. (what?!)  She calmly proceeded to tell me to go back to my drawer and search again.  Again, I professed my skepticism, but did as told. Viola!  I found them all, just like she told me.  She told me my kids will go to certain universities even though I was against her words.  They both attended, found their paths and graduated as she predicted at the two schools.  Her 'listen to me' words, matter of fact predictions and in your face honest comments have guided me all these years.  Thank you, Linda; thank you, from the bottom of my heart. Thank you for your help and patience and being totally honest even though I don't want to hear any of it. Thank you, thank you, THANK YOU.
Marie Ryan of New York uses my Health & Wellness Power candles.  Yes, candle magic is real.
It works; I have 22 different formulas to help people.  Marie wrote:
I am using the Health & Wellness Candles for some time now. Each time I am faced with a health challenge I keep the candles burning for several weeks. Then miraculously the right advisors start to appear in my life, hard to get appointments become available with ease. I was able to connect with a specialist from another part of the country quickly.
Since using these candles a new course towards wellness has manifested.
So I will keep these burning for a few more weeks because obstacles to healing are just melting away, Thank you,  Dr Linda
Linda told me years ago that a certain man would not return (most advisors told me he would) but I didn't believe it at the time-but She was RIGHT! Now i have moved on and am dating someone.... and she sees marriage next summer-WOW- didn't see that coming but I know better than to question her. She is truly gifted! FANTASTIC!! Blessings!!! 
A woman in Seattle…
These are but a few.  I have thousands of letters, cards, emails, gifts, posts, acknowledgments and gratitude notes.  Some hate mail, too.  I'm not perfect and never claim to be.
What is still astonishing to me is the boxes and boxes of testimonials I have saved since my career began in 1992 on Psychic Friends Network, then radio on Los Angeles' KBIG 104 FM in 1994 and onward for these past 27 years.  How do I do it? I really don't know? I hear a voice, I open my mouth and there's an answer or prediction…most of the time.
Are psychics real? Yes, of course we are. Are some on TV 'staged' or 'fed information'? Yes, they have been in the past. I was on radio, live, not edited, before the internet craze where now 'everyone' is a psychic, podcaster, healer, You-tuber, etc.  I have been at this a long time and my work's testimonials prove time and time again; I channeled the deceased for 22 years but stopped and moved away from the paranormal.  I am a healer; professionals refer to me to assist their patients.  I have a gift others do not.
In the 90s I was once told by his photographer from the 1940s that I was similar to her old boss, Edgar Cayce.  I have photos she gave me. In the year 2000, I was on national radio.
ESPN reporter, Darren Rover contacted me regarding the World Series that year:
I have been to your website and wanted to give you a forum for a psychic prediction for the World Series. I am the sports business writer at ESPN.com and I am getting predictions from psychics on what will happen in the upcoming games. You can be pretty general if you want (maybe not what team will win, but things that will take place), but I would appreciate some comment as to the future of the World Series. As the most read sports site on the net, this would be very good exposure for you. I would need a prediction, by tomorrow (Tuesday) at 1:00 EST the latest. Thanks for your time, Darren Rovell, Sports Business Writer ESPN.com  Darren Rovell 10/23/00 REQUEST FOR PREDICTION
MY RESPONSE: 10/24/00 Hi Darren, Without going into much detail for a "free hit', my feeling is the series will be over after 5 games with the Yankees winning. Let's see what happens. Obviously, the controversy of Roger Clemens throwing the broken bat at Piazza will be a topic of conversation for some time to come and a "memorial" of this series. Linda Salvin 10/26: YANKEES win after 5th game! :)
In 2008, I predicted on Tim Conway's show, on KLSX 97.1 Free FM that Obama would beat Hilary Clinton; on CNN-fn,in 1994, I predicted Bill Clinton would be re-elected for a 2nd term.  In 1993, I saw the city on fire and a week later, we had the LA Riots.  Celebrities have gotten the TV show or award I saw; marriages with my clients have been predicted as with jobs, finances, and family.  I started reading professionally in 1992 or 1993.  Here we are, nearly 30 years later and I'm still helping others.
Do you believe in psychics? I didn't. If I had heard someone else share my story, I would not believe it.  I've lived it.  I help, I'm educated, I'm published, been on radio 20+ years.  I work extra hard to fight the skeptic and prove it's a real gift…and a curse.
When I'm confronted by a religious person saying I'd doing the work of the devil, I ask,
"why did God give me the gift?"  Or, when people ask why I charge if I have a gift, I often reply, "John Lennon had a gift and he got paid."
It's ok if you are not spiritual and do not believe. It is ok if the cognitive outweighs the woo-woo.  It did for me once, too.  From Science to Psychic…I'm a metaphysical clinician, I have psychic and healing abilities.  It's real.  I'll prove it most the time but I am not one for sensationalism.
My thousands upon thousands of testimonials speak volumes.  My push on radio before the internet, as one of the original radio psychics, gave me amazing comments from radio pros:  
 "Your show...really IS good radio. I've been listening for the past 1 1/2 hours and if it wasn't on my station, I would wish it was." Tom Anderson, Owner/President KOAL AM, KARB FM Price, Utah; "Linda Salvin is one of those rare and great radio hosts that comes along once in a great while...If you have not yet heard Linda's Show, I urge you to tune in." Charlie Barrett, The Barrett Company, Los Angeles, CA
Every now and then, we stumble across someone whose abilities stretch beyond what we consider normal. Linda Salvin mixes her powers with her entertaining sense of humor to create infectious appointment radio. David Bernstein, veteran radio programmer and consultant, New Jersey
I have provided a sample of the words I am proud to share after many years of hard, dedicated work.  Are psychics real? Is it odd or God?  Contact me and let's see what I find for you…
Dr. Linda Salvin
www.lindasalvin.com
818 821 3322
Facebook lindasalvin
Instagam drlindaphd
Twitter psychicdrlinda
LINDA SALVIN

Biography
With her extraordinary evolution from Epidemiologist and Environmental Health Specialist to impacting hundreds of thousands of lives as a pioneer of "psychic radio," Dr. Linda Salvin's multi-faceted life and career is proof that sometimes God and the Universe have larger plans and higher purposes for us than we can originally envision. After 12 years of running from the unique gifts first bestowed upon her as the survivor of a Boeing 737 crash and several other soul-changing, near death experiences, she embraced her sacred responsibility as a spiritualist and healer.
Though her mega-successful career on the airwaves has earned her renown at various times as "America's #1 radio psychic," Dr. Linda is also a private practitioner whose guidance has helped everyone from politicians, professors and university deans to prominent celebrities, students, housewives and everyday people. She is known as a "psychic's psychic," as she reads for other psychics and helps people awaken to their gifts.  Since the late 90's, she has been a thriving entrepreneur drawing on her expertise in the ancient art of candle magic to change countless lives via her candle line Wicks of Wisdom. Her creative pursuits, including years of gigging as a singer/songwriter and rejecting two record deals, are boundless. Since earning her Ph.D. in Metaphysics from the American Institute of Holistic Theology, she has artfully fused her medical background and spiritual gifts/expertise as a metaphysical clinician, helping people with her unique approach that draws equally on science and spirit, the physical and esoteric.
Building on her popularity in the early 90's as one of the top rated, 900-line psychics on the Psychic Friends Network (whose infomercials were hosted by legendary singer Dionne Warwick), Dr. Linda was selected out of 364 psychics in 1994 to be the "nighttime psychic," on L.A.'s then-adult contemporary station KBIG 104.3 FM, appearing twice an hour for five hours. Her immediate success with listeners led to an opportunity to host and produce her own show on KIEV 870 AM, after which she started syndicating with CRNDigital Talk in over 350 markets. By 2004, her national show was syndicated to another network of radio stations.
She later launched "The Inner You with Dr. Linda Salvin," on 97.1 KLSX Los Angeles for five years, then moved for a time to KABC 790 AM. After several years away from the airwaves attending to her private practice, entrepreneurial activities and personal business, she plans to return to radio rebroadcasting her old shows by streaming online.  In podcast form she can dedicate her work as a psychic and spiritual adviser to those who have a passion for the material. 
Dr. Linda is also s certified practitioner of the FDA approved, fat reduction technology called Strawberry Laser Lipo. Drawing on her own body image issues growing up in Los Angeles, Dr. Linda believes that the non-invasive, 20-30 minute procedure - where a cold red laser is applied to the skin and directly attacks fat cells – is the perfect way to lose inches in problem areas.
Dr. Linda's influence on radio has created demand for countless TV appearances over the years. She has brought her expertise, authoritative voice and healing vibes to "John & Leeza," "Hard Copy," CNN-fn, "The Conspiracy Zone with Kevin Nealon," "Nine on the Town," various news segments and more. More recently, she was featured with Awesomeness TV for a YouTube show which coincided with Sony's press junket for the 2017 release of the remake of the film "Flatliners." In 2019, she appeared on CBS' syndicated "Face the Truth," hosted by Vivica A. Fox.
Since the late 90s, Linda has been a successful spiritual entrepreneur with a specific and unique candle magic line called Wicks of Wisdom. Trained in candle magic by a Santeria priest and incorporating elements of Kabbalah, Linda launched her line in 1999 so that people from all walks of life could contribute to their healing and life aspects. Removing any stigma of the occult, Wicks of Wisdom serve "…like a prescription for your soul." Each set includes three candles, two ounces of essential oil, herbs and powders to create the desired result from the user's ritual. It has all the ingredients needed for enhancing finances, luck, love, health and wellness, harmony and legal issues. A truly global phenomenon, Dr. Linda's vision has manifested in happier, more fulfilling lives for thousands of users. In 2006, she created an infomercial for her candle line and hired Kris Jenner to host her show. The clip of this presentation currently has over 336,000 views on YouTube.
Dr. Linda was not born with the psychic gifts that have been her trademark, legend and inspiration to hundreds of thousands. In fact, she often jokes that had she not lived through all her traumas, accidents, incidents and transformations, she wouldn't believe her story, either. Dr. Linda began her life immersed in the medical sciences, earning her Bachelor's in Health Education from San Francisco State University and a Master's in Public Health with a focus on Epidemiology and Environmental Health from the University of Michigan. Prior to the series of accidents that changed the course of her life and spiritual progression, she served as an Industrial Hygienist for General Dynamics, creating and implementing a new industrial health program for 7100 employees at the Pomona aerospace facility.
Not long after Dr. Linda started her next job as an Environmental Health Specialist for an insurance company, she was aboard a commercial airliner that crashed at John Wayne Airport in Orange County, CA in 1981. She'd had a premonition of the exact spot the plane would crack in half; she felt 50 feet out of her body for at least four months. This surreal reality was the beginning of her redirected journey. After the plane crash, she was hit by a fire truck in 1982, and two years later,, she had an auto accident which brought her to the White Light and a choice to continue to ascend or to live and shift gears on earth. She sees these as her initiations to work in the spiritual world.
During her healing time after a major surgery in 1991, Dr. Linda discovered her healing abilities in dramatic fashion, applying the intense energy in her hands to the body of a woman with multiple personality disorder. When the woman reported that she had been completely healed, Dr. Linda began realizing her higher purpose. While on the rise as a radio personality a few years later, she had another surgery to remove 100 tumors from her hips and thighs. She was given the opportunity to connect with the other side to communicate and give closure to grieving people here on earth. Dr. Linda was proving her transmediumship on radio long before the internet caught on. 
"The Department of Health, Education and Welfare defines health as the state of Physical, Mental, Emotional and Spiritual well-being, not merely the absence of disease," says Dr. Linda. "Through all of my many endeavors, I find ways to focus on all of those elements, bringing the science and spiritual aspects of my life into situations where I can not only be a healer but promote health conscious lifestyles and preventive medicine. Having been on the radio for years, it was easy for many to simply see me as a psychic, but my medical background plays a great role in all the work I do.
"Few professionals address the spiritual aspects of illness and life to make the whole," she adds. "In metaphysical diagnostics, I can quickly analyze someone's issue or ailment, diagnose the situation and suggest the solution to heal from their pain and discomfort while providing spiritual peace and acceptance. I often teach people that understanding God is as simple as understanding the way a butterfly moves through the world. Using that metaphor, I have taught people to stop being fearful and simply become comfortable in their own skin. It was only when I stopped trying to control my life and surrender to God and trust the Universe that everything changed. Since then, everything I do is grounded in helping others find healing, purpose and peace."