Written by

Dr. Linda Salvin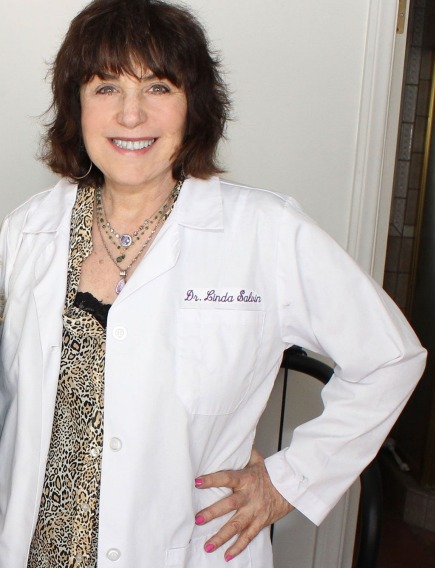 When I feel upset or anxious, I need to take a step back and see the blessings to be grateful for. The home I live in, friends and family, even something as simple as seeing a butterfly. Gratitude helps me see what I have not what I lack.
Gratitude comes in many shapes and sizes. When we get a compliment, someone shows appreciation or is thankful for an act of kindness. Practicing gratitude can make us happier, reduce stress, improve relationships, friendships, romance; it can help us sleep more peacefully, improve our self-esteem.
Gratitude is often expressed to others at work or home but sometimes we forgot to award ourselves for our own efforts to accomplish our tasks, jobs or responsibilities. When we are grateful for ourselves, we are kinder to ourselves and thus others. We are hardest on ourselves.
To be grateful is the surrender to gratitude and acceptance of situations often out of our reach or control. We step aside to become grateful even in the darkest of moments when we find the ribbon of hope that lights the path we are on.
Sometime I create a grateful list to remind me of my place in the moment. Setting goals and following through adds to the list of feeling grateful and self-fulfilled. Many are so entitled or spoiled they have no sense of gratitude only expectation. The reality hits when hard times are experienced and the surrender to the gratefulness once again awakens within our soul.
As the holidays are upon us, the stress, anxiety, gift-giving, parties and festivities, loneliness,
anticipation of someone or others having more fun, excitement or love than we ourselves may think, we need to practice gratitude for where we are and what we have and not get too overly concerned of everything going on around us.
As crazy and frenzied as the times are, practicing gratitude will help heal and being grateful helps us stay in the moment of all of it. Appreciate the people you are with and if you don't have anyone, volunteer, reach out, or get close to God. The party is not always what it seems.
Get grateful even when it hurts; show gratitude to those serving you at a restaurant or standing at the checkout stand when you shop. Someone is always working to help you wherever you are. We work to make money to support ourselves. We all help each other. Look at the devastation around us lately. Floods, tornados, fires, hurricanes, natural disasters, Covid19 deaths and people who are ill, injured or suffering in ways you may not be.
We need to be kind in our anxious moments. We can find light in the darkness. We can get grateful instead of resenting. We can give instead of take all the time. Practicing gratitude and being grateful are not easy behaviors. They are learned and felt and eventually become a daily part of our beings, even sub-consciously. When clients contact me for assistance and are upset or depressed, I suggest they make a grateful list in one column and all the negatives they feel in the second. They then read it, burn and return it to the universe. People soon feel a spiritual release by letting go of the negativity and are suddenly enlightened by the gratitude. Release the burden and be grateful for the new chapter.
Illness, obstacles, finances, frustrations, pain, grief and struggle is no different at the holiday season than any other time. However, society makes it seem life is to stop and we appreciate everything and gather for a family dysfunction. No, not an error, trying be humorous here…
We have dealt with life on life's terms all year long and at the holiday season we are expected to send cards of love, gratitude, memories and updates. We are expected to give presents to people we care about or appreciate. We can feel obligated, hurt or disappointed if others receive and we do not. Again, gratitude and gratefulness needs to come in to the equation to shift the feelings or feeling left out, resentful or alone.
The holidays with menorahs or trees, presents, food, drink and social events please most people. There are some who prefer to stay alone or have no one to share with. There are those in parts of the country and world who cannot afford a tree, food or gifts. We need to be grateful for what we do have and feel the gratitude to those who honor us, provide for us, respect us or appreciate it. Often the abundance is more for show than the true emotion of the heart.
The beauty of the season is what I love. The trees, the lights, the clothing and the sparkle of the cold air, depending where on the planet we live. We run around in the hustle and bustle of life to get things done and accomplish in the midst of conflict, confusion and love. Our responsibilities to tend to our lives become more and more complicated as we seem to be racing against time or is time actually speeding up?
At some point in the middle of the storm each day, we need to inhale, exhale, breathe, center and just get grateful for the moment; the people, places and things we have known, seen and obtained. Take a moment to reflect as we do each year. Start to release that which is no longer needed emotionally or physically. Honor those who have gone before you in a different chapter or passage of your journey. Appreciate the moment for what you have now as all that is real is now.

The gratitude for the moment that we are alive is all we need to be grateful for. We are still breathing and experiencing, regardless of our activity level or achievements. We move at our own pace. We compete with others and ourselves. At the end of the day, counting blessings for getting through it safely is what we should be grateful for.
Make a grateful list. See all you have to be grateful for. Allow yourself to release what may be painful, take steps to be kind, loving and forgiving. Make amends when you have been wrong and express yourself when you have been hurt. Be grateful even in the darkest moments for the moments that are dark will eventually turn to light once again.
Each year we become excited for the new year to begin as we usher out another year. Each year we say the same thing with hope and faith and walk toward our goals, friendships, loves, and not necessarily in that order. The ebb and flow of life, the synchronicity of events and spirit bring to the holidays each year as long as our time on earth is still on the clock.
We cannot change the past but we can revisit it with people, memories, photos and keepsakes. Be grateful for what we did, learned and move forward. Time is precious, short and deep. We need gratitude for what hand you and I were dealt. We can keep faith, enhance our experience and stay grateful for another year to live without major incident.
The holiday season is upon us. It is wonderful and difficult for most. Some see it as just another day. Some are more seasonally affected. In the end, as I said, be grateful for the moment and let gratitude fill your heart so you can pass it on to the next person or living thing you encounter.
Enjoy the season however you spend it and wherever on this earth you may be. With all the difficulties from the Covid19 pandemic, if you are reading this, you survived it. Is that not enough to be grateful for at this time in our lives which I have defined as the "hallway of transformation"? Find the gratitude; get grateful. Happy holidays. I'll see you next year.
Dr. Linda Salvin
Metaphysical Clinician
fb Linda Salvin
ig drlindaphd
twitter psychicdrlinda
LINDA SALVIN

Biography - With her extraordinary evolution from Epidemiologist and Environmental Health Specialist to impacting hundreds of thousands of lives as a pioneer of "psychic radio," Dr. Linda Salvin's multi-faceted life and career is proof that sometimes God and the Universe have larger plans and higher purposes for us than we can originally envision. After 12 years of running from the unique gifts first bestowed upon her as the survivor of a Boeing 737 crash and several other soul-changing, near death experiences, she embraced her sacred responsibility as a spiritualist and healer.

Though her mega-successful career on the airwaves has earned her renown at various times as "America's #1 radio psychic," Dr. Linda is also a private practitioner whose guidance has helped everyone from politicians, professors and university deans to prominent celebrities, students, housewives and everyday people. She is known as a "psychic's psychic," as she reads for other psychics and helps people awaken to their gifts.  Since the late 90's, she has been a thriving entrepreneur drawing on her expertise in the ancient art of candle magic to change countless lives via her candle line Wicks of Wisdom. Her creative pursuits, including years of gigging as a singer/songwriter and rejecting two record deals, are boundless. Since earning her Ph.D. in Metaphysics from the American Institute of Holistic Theology, she has artfully fused her medical background and spiritual gifts/expertise as a metaphysical clinician, helping people with her unique approach that draws equally on science and spirit, the physical and esoteric.

Building on her popularity in the early 90's as one of the top rated, 900-line psychics on the Psychic Friends Network (whose infomercials were hosted by legendary singer Dionne Warwick), Dr. Linda was selected out of 364 psychics in 1994 to be the "nighttime psychic," on L.A.'s then-adult contemporary station KBIG 104.3 FM, appearing twice an hour for five hours. Her immediate success with listeners led to an opportunity to host and produce her own show on KIEV 870 AM, after which she started syndicating with CRNDigital Talk in over 350 markets. By 2004, her national show was syndicated to another network of radio stations.

She later launched "The Inner You with Dr. Linda Salvin," on 97.1 KLSX Los Angeles for five years, then moved for a time to KABC 790 AM. After several years away from the airwaves attending to her private practice, entrepreneurial activities and personal business, she plans to return to radio rebroadcasting her old shows by streaming online.  In podcast form she can dedicate her work as a psychic and spiritual adviser to those who have a passion for the material.  
Dr. Linda is also s certified practitioner of the FDA approved, fat reduction technology called Strawberry Laser Lipo. Drawing on her own body image issues growing up in Los Angeles, Dr. Linda believes that the non-invasive, 20-30 minute procedure - where a cold red laser is applied to the skin and directly attacks fat cells – is the perfect way to lose inches in problem areas.

Dr. Linda's influence on radio has created demand for countless TV appearances over the years. She has brought her expertise, authoritative voice and healing vibes to "John & Leeza," "Hard Copy," CNN-fn, "The Conspiracy Zone with Kevin Nealon," "Nine on the Town," various news segments and more. More recently, she was featured with Awesomeness TV for a YouTube show which coincided with Sony's press junket for the 2017 release of the remake of the film "Flatliners." In 2019, she appeared on CBS' syndicated "Face the Truth," hosted by Vivica A. Fox.

Since the late 90s, Linda has been a successful spiritual entrepreneur with a specific and unique candle magic line called Wicks of Wisdom. Trained in candle magic by a Santeria priest and incorporating elements of Kabbalah, Linda launched her line in 1999 so that people from all walks of life could contribute to their healing and life aspects. Removing any stigma of the occult, Wicks of Wisdom serve "…like a prescription for your soul." Each set includes three candles, two ounces of essential oil, herbs and powders to create the desired result from the user's ritual. It has all the ingredients needed for enhancing finances, luck, love, health and wellness, harmony and legal issues. A truly global phenomenon, Dr. Linda's vision has manifested in happier, more fulfilling lives for thousands of users. In 2006, she created an infomercial for her candle line and hired Kris Jenner to host her show. The clip of this presentation currently has over 336,000 views on YouTube.
Dr. Linda was not born with the psychic gifts that have been her trademark, legend and inspiration to hundreds of thousands. In fact, she often jokes that had she not lived through all her traumas, accidents, incidents and transformations, she wouldn't believe her story, either. Dr. Linda began her life immersed in the medical sciences, earning her Bachelor's in Health Education from San Francisco State University and a Master's in Public Health with a focus on Epidemiology and Environmental Health from the University of Michigan. Prior to the series of accidents that changed the course of her life and spiritual progression, she served as an Industrial Hygienist for General Dynamics, creating and implementing a new industrial health program for 7100 employees at the Pomona aerospace facility.

Not long after Dr. Linda started her next job as an Environmental Health Specialist for an insurance company, she was aboard a commercial airliner that crashed at John Wayne Airport in Orange County, CA in 1981. She'd had a premonition of the exact spot the plane would crack in half; she felt 50 feet out of her body for at least four months. This surreal reality was the beginning of her redirected journey. After the plane crash, she was hit by a fire truck in 1982, and two years later,, she had an auto accident which brought her to the White Light and a choice to continue to ascend or to live and shift gears on earth. She sees these as her initiations to work in the spiritual world.

During her healing time after a major surgery in 1991, Dr. Linda discovered her healing abilities in dramatic fashion, applying the intense energy in her hands to the body of a woman with multiple personality disorder. When the woman reported that she had been completely healed, Dr. Linda began realizing her higher purpose. While on the rise as a radio personality a few years later, she had another surgery to remove 100 tumors from her hips and thighs. She was given the opportunity to connect with the other side to communicate and give closure to grieving people here on earth. Dr. Linda was proving her transmediumship on radio long before the internet caught on. 

"The Department of Health, Education and Welfare defines health as the state of Physical, Mental, Emotional and Spiritual well-being, not merely the absence of disease," says Dr. Linda. "Through all of my many endeavors, I find ways to focus on all of those elements, bringing the science and spiritual aspects of my life into situations where I can not only be a healer but promote health conscious lifestyles and preventive medicine. Having been on the radio for years, it was easy for many to simply see me as a psychic, but my medical background plays a great role in all the work I do.

"Few professionals address the spiritual aspects of illness and life to make the whole," she adds. "In metaphysical diagnostics, I can quickly analyze someone's issue or ailment, diagnose the situation and suggest the solution to heal from their pain and discomfort while providing spiritual peace and acceptance. I often teach people that understanding God is as simple as understanding the way a butterfly moves through the world. Using that metaphor, I have taught people to stop being fearful and simply become comfortable in their own skin. It was only when I stopped trying to control my life and surrender to God and trust the Universe that everything changed. Since then, everything I do is grounded in helping others find healing, purpose and peace."