Written by

Metropolitan Digital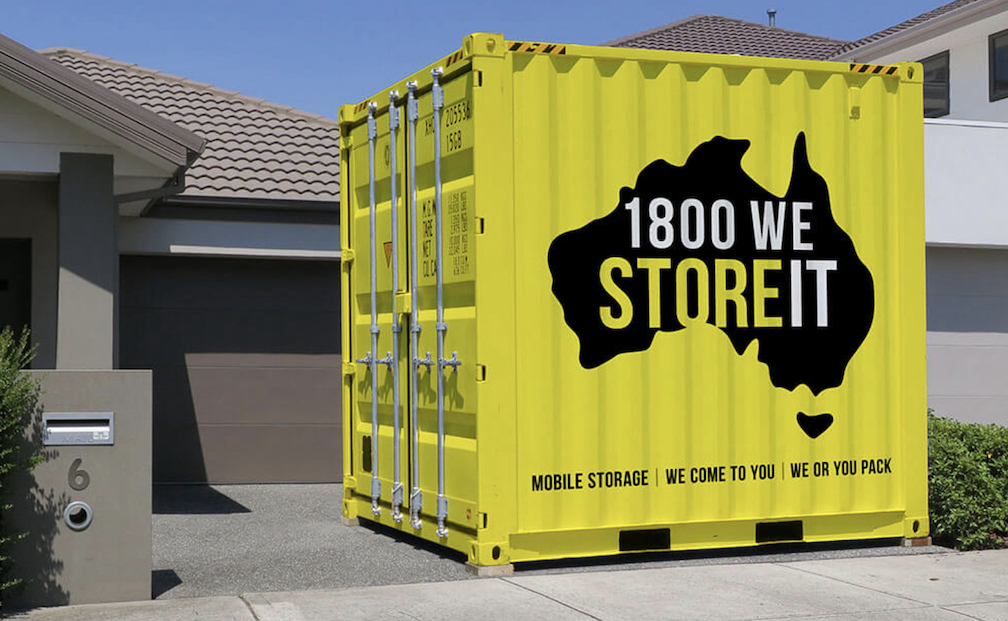 Although moving might be a difficult undertaking, the development of mobile storage containers has made it much simpler. These storage units have been around for a while and have significantly changed the moving business. The development of moveable storage containers over time to fulfill consumer demands is revealed in the fascinating history of these containers.
Early in the 20th century, the first mobile storage containers were created as a means of rail freight transportation. Transporting items like grain and coal was done in these wooden containers. They were only intended for use during shipping, not for long-term storage. The first metal shipping containers were created in the 1950s. Steel was used to make these containers.
What Is 1800 We Store It Movable Storage Containers
Leading supplier of mobile storage containers for both residential and commercial use is 1800 We Store It Movable storage containers. The business provides a selection of transportable storage options that are tailored to the individual requirements of its clients. The containers come in various sizes and can be rented for a short- or long-term period of time.
The ease that mobile storage containers from 1800 We Store It provide is their main benefit. The containers can be transported to customers' locations, where they can fill them at their own leisure. By doing this, there is no need to use a truck rental service or make numerous journeys to a storage facility. The container can be picked up and carried to its destination when it has been full.
Portable Storage Containers 
For people and organizations in need of more storage space, portable storage containers—also referred to as movable storage containers—are a popular choice. These containers are a flexible choice for individuals who need temporary or long-term storage because they are made to be transported and positioned in numerous locations.
To meet diverse storage demands, portable storage containers are available in a range of sizes and designs. They can be modest, holding only a few items, or big, holding a complete household's worth of goods or an entire inventory of a company. The most popular container sizes are 10 feet, 20 feet, and 40 feet. The portability of portable storage containers is one of their key advantages. There is no need for transportation because these containers can be delivered right to the customer.
Cargo Containers 
Large, mobile containers used to convey cargo by land, sea, or air are referred to as cargo containers, shipping containers, or storage containers. They are composed of steel and come in a variety of lengths, usually 20 feet, 40 feet, or 45 feet.
Since they offer a safe and practical storage alternative for both individuals and organizations, these containers have grown in popularity in recent years. They can be used for a number of things, including as delivering items abroad, keeping tools and supplies on job sites, or even as temporary dwelling quarters or offices.
The mobility of shipping containers is one of its main benefits. They are a flexible alternative for firms that need to move because they can be easily transported by truck, train, or ship.