Written by

NewsServices.com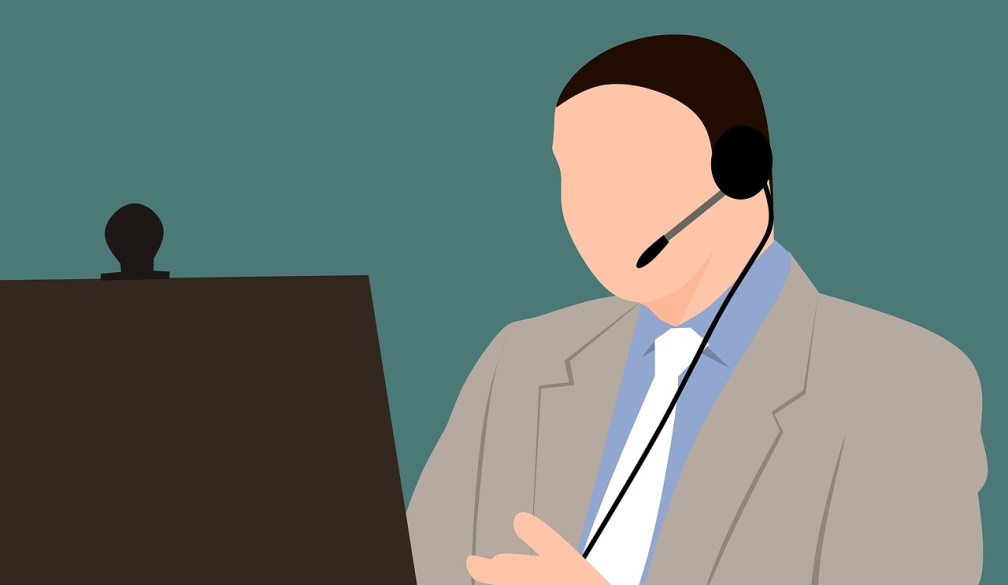 TeamSpeak is a basic Internet voice communication software. It is widely used by gamers, but not just for in-game chat. The content below can assist you if you're seeking alternatives to your audio conferencing app and want to learn how to utilize TeamSpeak.
What's TeamSpeak?
TeamSpeak is a VoIP application ("Voice-over-Internet Protocol") for desktop and mobile devices. Its primary function is to allow users to chat on the channel, similar to when using a conferencing app such as Google Meet, an increasingly popular Zoom, and the like. Furthermore, TeamSpeak works similarly to VoIP (which is a part of an increasing trend of being used in establishing phone systems for casinos at TopCasinoExpert.com and others and gaming companies), instant messaging, and Discord digital distribution platform.
It's usually used with headphones with a microphone. TeamSpeak client software connects you to the server of your choice, where you can join voice chat channels. TeamSpeak is mostly used by players who use the app to communicate with other players on the same team in a multiplayer video game. Players stand to benefit by using this app to interact with their teammates without having to use the game's communication keys, i.e. they don't need to press any keys.
The Similarity Between TeamSpeak and Discord
Discord too incorporates servers with one or more channels that enable voice and text chat. It also works in the background and sends sounds to people on the same channel you're on.
To converse with the persons you're playing with, you don't have to use the in-game interaction keys. Users of TeamSpeak and Discord can connect by text and voice. You can also send private messages to specific channel members, as well as photos, videos, and other file kinds.
Differences Between TeamSpeak and Discord
The answer is – server customization. Because TeamSpeak 3 has a simple interface designed to provide essential communication, the client doesn't have the customization that Discord offers to its users. Bots can be added for a variety of purposes by server admins on Discord.
Some bots, for instance, stream songs and automatically respond to questions from server members, as well as assign tasks. Additionally, owners can improve Discord servers in order to attract more users and build a community. TeamSpeak offers this feature, but you need to download its SDK client to add your add-ons.
Using TeamSpeak
While most players use Discord for voice communication, TeamSpeak includes capabilities that some professional eSports organizations prefer. It's also popular among niche gaming groups, with specialized servers for user-created games.
Here's how to put TeamSpeak to work for you:
* Go to the download page for TeamSpeak and install the TeamSpeak 3 client. It's available for Windows, Linux, and macOS.

* After the application has been installed, run it.

* Select "Connect" from the "Connections" menu to join the server. You can also open the "Connect" window by pressing "Ctrl + S".

* Paste the IP address and other data of the server you want to connect to in "Nickname or server address". After you've filled in all of the information, click "Connect". To try out global, public, and free servers, go to TeamSpeak 3 Viewer.

* You should see the "host message" and the contents of the specified server after a successful connection. To join channels that are relevant to you, double-click them.
At any given time, you can only be on one channel. Furthermore, if you don't have permission to speak, some channels won't enable you to do so.
How to Create a TeamSpeak Server?
If you're a Windows user and want to create a TeamSpeak server for yourself and your friends, follow these steps:
* Go to the TeamSpeak client download page and download the appropriate version for your computer.

* To continue, look for the main folder to download the installer and run "ts3server.exe".

* Read and accept the general terms of the server license and customer information.

* Allow Windows Firewall to access TeamSpeak 3 Server software.

* In the next window, you'll see the server information generated for you by TeamSpeak 3 Server software. Leave this window open as you'll need information there.

* Type "ipconfig" after launching Windows Command Prompt, and press "Enter".

*  "IPv4 address" will have an address next to it. Copy it.

* To open the "Connect" window, first you need to start TeamSpeak 3 client, click "Links", and select "Connect". Press "Ctrl + S" alternatively.

* The "IPv4 Address" has its value that you copied from the command line. Paste it into the "Nickname or server address" field and click "Connect".

* Copy the "Server Administrator Privilege Key" after you come back to the window for a TeamSpeak 3 server client.
This key is for administrators only, like you. If you want other people to join your server, you don't have to share this key unless you want them to grant administrator privileges. Paste it into the "Enter Privilege Key" field of the TeamSpeak 3 client and click "OK". The TeamSpeak 3 client should demonstrate that your key has been used successfully for administrator privileges and input. Click "OK".
Once inside your private server, you can right-click the channel area and click "Create Channel". Fill in the required fields and change other settings as desired. Click "OK" after finalizing the data. In the channel area, the channel should appear. Finally, share the server address with your friends to let them on your private server. The "Address" of your server may be found in the server information section to the right of the channel area.
How to Use the TeamSpeak Interface?
TeamSpeak 3 has an interface powered by Overwolf. If you haven't installed Overwolf with a client, you can visit the website to download it. Similar to TeamSpeak, Overwolf has a very simple interface. You get options to turn on the TeamSpeak 3 client, turn notifications on and off, and set buttons to open channel commands using keyboard shortcuts.
The most important feature of Overwolf is its ability to show you who's speaking on your channel. You can enjoy this feature by clicking on "Notifications" and setting it to "On". This feature is very useful when receiving information from teammates in the game. For example, the name of their TeamSpeak server will appear on your screen as they speak. In addition, you can change the theme of the interface by clicking on the "Settings" button.
TeamSpeak Is Completely Free
The TeamSpeak 3 client won't cost you anything. TeamSpeak SDK and TeamSpeak Server, which are its networking software, are also available for free. There's no charge to join, build, or configure a server.