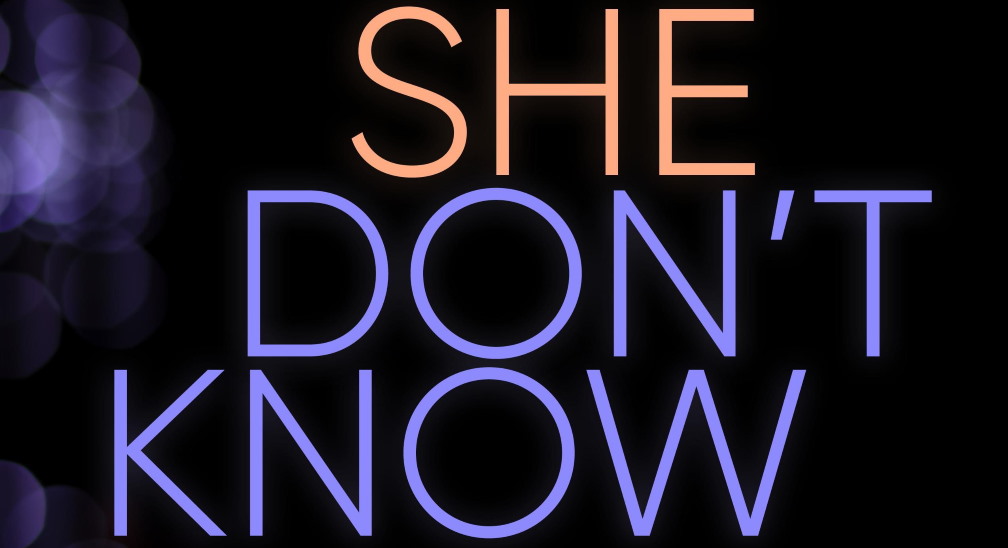 Percussionist Justin Gray had been a teaching artist for Carnegie Hall's education program and had the perk of using their rehearsal facilities. He invited Brian Detlefs, his childhood friend and garage bandmate, to use the space with him. As luck would have it, Detlefs had been talking with bassist Roger Mulligan about playing together, and Mulligan's longtime friend and collaborator Joey Vaughan was looking for a project where he could explore the guitar without having to provide lead vocals.
The initial "Carnegie Sessions" were instant kismet. The camaraderie and shared creative vision scratched an itch that all four hadn't satisfied during years of playing in various outfits. They connected over a shared feeling of having been passed over by opportunity. None of their previous projects had garnered the kind of traction they had hoped for, and with all of them north of thirty, the window of "success" felt close to shutting.
The Jones Title had no interest in "keeping up with the Joneses." They wanted to play the kind of music they loved, not what they thought would "sell" (though honestly no one would be upset if it did). Untethered by the constraints of being cool or trendy, their sound leaned toward the music they loved as kids of the nineties and early aughts, citing influences such as Jimmy Eat World, Soundgarden, Third Eye Blind, and Incubus.
While their practice space was an amazing haven to develop their brotherhood of sound, it wasn't lost on any of them that after starting at Carnegie Hall, there was nowhere to go but down.
Three years, many performances, and countless hours later, The Jones Title is trying to prove themselves wrong by self-releasing an ambitious double album titled Birkenhead Drill. Recorded over 9 months at a variety of venerable NYC studios, Birkenhead Drill addresses a wide range of topics: disillusionment, aging, disconnect in the connected age, but also the simple joy that comes from clarity and acceptance. From the depths of the pandemic, with no assurance of their future, The Jones Title sought to answer this question: What role does music have at the end of the world? It's only fitting that their first single ahead of Birkenhead Drill is titled "She Don't Know" available for streaming on Spotify May 12, 2021.
Principle recording consisted of a frenzied weekend at Douglass Recording in Gowanus. The band cranked out 16 hours worth of live takes, which served as the backbone of the album. It was a risky move, but the boys brought it that day and the project was able to move on to the next phase in their guerilla war against their own anonymity.
It takes a village to make any labor of love, and the chieftain of Birkenhead Drill has been producer/engineer Dave Rosenberg. The band began a series of weekly sessions at Pencil Factory Recording in Greenpoint with Rosenberg at the helm. Rosenberg had an innate understanding of The Jones Title's vision and helped them craft a studio sound that embodied their raucous live energy. With his drum tracking done, Justin Gray selflessly assisted with engineering and editing throughout the process. A crew of wonderfully talented brass and wind musicians also lent their time and talent to the project, and they could not be thanked enough.
Although the project was clipping along, it became clear that in order to deliver on their vision, The Jones Title needed to take another big risk by going back into the recording room for live tracking. This time, they tracked at GB's Juke Joint in Long Island City with Five Time Grammy Award winning producer and engineer Hector Castillo (Rufus Wainwright, Lou Reed, T.Rex, David Bowie.) In the process, they had the privilege of recording keys that had belonged to the legendary David Bowie, but they were disappointed to find the experience didn't magically fly them into his stratosphere.
Finally, after 9 months worth of hard work, The Jones Title is excited to introduce you to the first fruit of their labor, titled "She Don't Know."
Driven by the relentless thump of the brazen kick drum and snarling bass, "She Don't Know" paints a bleak portrait of the manic search for love in the modern age. The Jones Title lets the listener into a dark maze of drunken hookups, compulsive profile swiping, and the jarring disillusionment of the morning after when you discover you've failed to fill that heart-shaped void. To quote the song's bridge, "How do we love/Told that you need someone/But don't you dare want it too much?"
"She Don't Know" started as a computer-built ballad by lead singer Brian Detlefs. "I was in a pretty toxic spiral, looking for validation through conquests and chasing some sort of connection that wasn't there. The original tune had 808s and synths—it felt more like if Depeche Mode got into Kanye. This song is definitely a case of the band's input elevating the material."
In lieu of sequenced drums, we get a driving pulse set by Gray and Mulligan paired with a mournful wail from Vaughan's lead guitar. The arrangement gives the verses a haunting sparseness, juxtaposing the almost rapturously masochistic choruses.
The band hopes the listener appreciates the irony as the central character of the song bemoans that "She don't know about love" as he careens from one f***boi misadventure to another, failing to recognize that his misery stems from his own arrogance and inability to see women as anything other than a reflection of himself and his worth. He wallows in self pity as he throws around his money in search of acceptance, engaging in "excess expressly to impress the princess." It's a blunt self-condemnation on the part of Detlefs, but it also embodies the emotional honesty the band swore to when they formed. It's fitting that it should be their first single off Birkenhead Drill.
The band hopes that this and the forthcoming record will resonate with listeners looking for a change from the trendy. What they promise is lyrical honesty, a wry hangman's humor, and a whole lotta rock 'n' roll. Whether it's Detlefs' confessional lyrics and impassioned vocals, Vaughan's soaring guitar, Mulligan's low end bravado, or Gray's steady hand, The Jones Title is trying to connect with you and create a moment. They hope you'll let them in.
www.thejonestitle.com