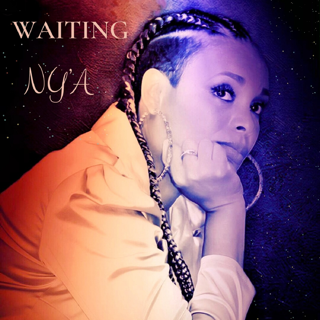 It's been such an amazing musical journey. Starting my career in the late 1990's and selling over 500,000 copies of my debut album "Embrace" worldwide was the beginning of it all. 
It was an incredible start of my career. It was a whirlwind for me. I never expected this type of success so soon, my husband however did. He was the one with the vision that my talent should be known worldwide.  Being on stage live on BET, and seeing your videos playing in heavy rotation on MTV and BET "I don't want you" was confirmation that things were moving in the right direction. 
It was great having the opportunity to work with legends like Chubb Rock who did the re-mix for Alright. Seeing a positive review in the Billboard magazine for the single "Do It" was just icing on the cake. Other opportunities presented themselves to me as people grew to know me. I was asked to open for Horace Brown on the Coors Lite tour which was amazing. I had articles in major magazines like Hype Hair, Right On and a host of others.
We were working hard, and it was all paying off.   After the daily grind of the music game. I decided to take a break and focus on my family. It was a hard decision, but it was one that needed to be made. Sometimes you can lose yourself, and it's important to know when to take a moment to regroup. This was that moment for me. 
After a couple of years, I started to miss music. I expressed this to my husband, and he introduced me to Anthony Shipman a really talented producer.  I was able to make music again!! "Your time is up" was the first song we released. It was put on the No Boundaries soundtrack which was executively produced by Chuck D. I'm finally back in the studio. and it felt good! After some time, I was introduced to Kenny Black who is a phenomenal producer, by my husband. His introduction allowed me to create music again, on a consistent level.  At this time, the digital platform was starting to evolve. physical distribution was no longer the popular choice for independent artist. It allowed artist to have more control of their career.  I released my first digital release "I need you" in 2011. From there we just started working on music. Before you knew it there was another single and another.
You don't know was released in 2016 and it did really well. To date it is one of my favorites. It's got that nice groove to it. "You don't know" hit as high as #10 on the DRT charts here in the US and #3 on the World Music and Euro Music charts. From there we released Mend in 2017 which is a duet with Kenny Black. This was the one I thought that touched hearts everywhere. Reaching #1 on Spotify playlist and playing in over 1200 radio stations. I felt like I was back. My sophomore album "Something for Everybody" was released November 2017. This album was Grammy Considered!!
What a feeling it was to hear this news. As an artist you never know how people will receive your music, especially with all the changes in the music industry. So, this was a major accomplishment for me. Something for Everybody has a variety of music on it. Which fits the title. It has a little club, r and b, two-step, hip-hop, and some love songs. Off the album 2 songs "I like it" and "So Confused" were featured in the Creature in the Woods movie which is available on Prime Video. Also featured in film was "304" which is the title song to the Inside the Jersey Eugene Napoleon documentary which is also available on Amazon Prime. I realize that it's important to take advantage of other opportunities outside of the traditional music industry.
Since returning to music, I have reached the accomplishment of having 15 #1 hits on the R n B Soul Effect TV Chart, 8 Star Soul Fame Music Awards and several hits on WBNC radio chart as well as chart topping songs abroad on the Euro Music Chart and The World Indie music chart.  I'm not in it for the awards, but it feels good to be recognized after such a long break.  In 2020 we had major plans but all that came to a halt.  I couldn't get to the studio because of Covid. While at a standstill, I had a chance to see what was going on in the world. What I saw bought tears to my eyes. I decided to write a song about it. 
"We are Strong" was about staying strong and realizing that you are strong through it all. After all the social injustices We are Strong is a song of empowerment and hope. We are Strong hit #1 on the World Music Chart and the R n B Soul Effect TV Chart as well as #1 on the WBNC Playlist. In late 2020 we released a remix to We are Strong which was an up-tempo club track. Many DJ's fell in love with this track. Over all, We are Strong is a movement which is still going strong.
With 2021 here, the future looks bright! We decided to release National Fraud Day (featuring Lyrics) which is a remix of the original Fraud on the album. This is an aggressive, energetic, fun hip-hop song about frauds. Identifying the frauds and calling them out! I say, no frauds in 2021.   Now were on to something fresh and new.  It's what we've been "Waiting" for. On March 15, I released Waiting produced by Kenny Black. Waiting has a different vibe to it. It has that springtime fell. Just in time for the weather to break. Waiting debuted at #1 on the RnB Soul Effect TV Charts and #4 on WBNC Radio. I wrote this song because after all the turmoil from 2020 some people have been waiting for some peace, some spiritual uplifting, or just that special someone that completes them. 
There has been a lot of loss in 2020 and some people are still waiting for a peace of mind. This song is all about the listeners interpretation and how the words hit their ears. I wrote it to give encouragement at a time when we all need to know there are better days ahead. Whatever or whoever you are waiting for, it's alright to wait for what makes you feel whole.
As an artist all you can really hope for is the small victories. One of those is being relevant in the new music industry. If you can do this without losing yourself and staying true to who you are as an artist, you are winning. I feel like I'm winning, and I owe it all to my husband and the vast number of supporters and fans from around the world.  I will continue to make music for as long as I can because I love music. I am truly blessed to still do what I love to do over decades, not many can say that.  I look forward to big things happening in 2021.