Written by

Shimmer Johnson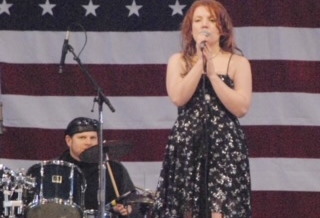 I am not sure what my life would be like without music. All my life its the only thing that has ever made me feel complete. I have had many ups and downs during this journey. I have met some of the worst people in my lifetime and at the same time met some of the best. I have been been performing and singing my entire life. I started young and most of my gifts were all self taught. I bought two singing lessons at the age of 12 to show me how to breathe properly. The rest of my vocal training was all self taught by listening to some of my most favourite vocalists to date. I learned how to sing powerful songs by singing to Whitney Houston, Mariah Carey and Celine Dion. At the age of 16 I started performing with live bands. I knew I was born to do this. Its the first thing I think of when I wake up. When I met my producer Corey Johnson thats when life changed. I wrote my first song and it was just magical. I was instantly addicted to writing songs. For the next 10 years we wrote and wrote and have had many successes over the years.
Fast forward to 2018 when I was introduced at a networking show to one of the most profound songwriters I have ever met, Michael Jay. We ended up getting together and writing a song in 2018. He also introduced me to Diane Warren which was a major moment in my songwriting journey. In 2021 I decided to release Michael's billboard 1988 hit Toy Soldiers on my new album, Inner Me. Inner me has been an album I have been writing for over 15 years. These songs are all very special to me. My song Let Go is dedicated to my mother Deborah who passed away in September 2017. You Keep Me Grounded is a song that set the mood of the entire album. This song inspired by the amazing Lauren Daigle. Its an uplifting song about that person or that thing that makes you feel grounded to life. So Empty is a song about depression that I have had to struggle with personally with family members and even myself at times. Rise is a powerful inspirational song that tells you that life and people are not perfect. That you need to strive to be the best you and you can conquer anything. Priceless is the song about my journey of feeling comfortable in my own skin. Overcoming the obstacles of self doubt and destruction. As you can see as I explain just a few songs from this album that it is very much an emotional rollercoaster.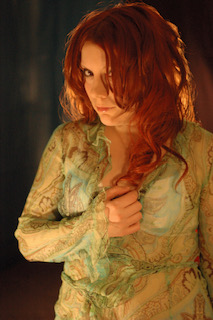 The most frustrating part of my journey is figuring out what is real. I have met a lot of fake record labels, fake A&R's claiming they are part of major labels. Its been a very frustrating experience. I have spent a lot of money on impostors of the music industry. Companies claiming to be able to get you music on the top playlists, on the top radio stations. This is a biggest problem in anyones musical journey. Its hard to know whats real and what is not. There are some very convincing people in this industry. It got so frustrating at one point of my career that I stopped pushing my music. I was tired of wasting my money, my time and my patience. The most recent happened to me right before the pandemic. A guy claiming to be part of Sony. Quickly figured this out by calling Sony direct. Informed me that they had no idea who that person was. This has happened to me over and over again. I got to that point when I finally said to myself, my music is great and I am just gonna do it myself. I started saving up and finally found a reputable company Musik & Film and they have been my saving grace. I was given so many real connections. Its been the best experience I have ever had with radio play promotion company. Was introduced to an amazing PR and things have been going the way they should have been going for years. I am finally excited that my music is getting the attention that it needed. People are really enjoying my new album Inner Me. I feel amazing inside.
My album Inner Me is currently being played world wide because of Musik & Film. Charting on Top 100 Euro Indie Charts and the World Charts. The song "Priceless" is soon to debut on CBS as well. Inner me is a nice mix of Adult Contemporary, Pop and Singer Songwriter influence. Its commercial and enjoyable to listen to. Most people would compare my album to artists like Adele or Lauren Daigle. I talk about real feelings. I talk about real life situations. I talk about things I have experienced. This album is almost like a personal diary that people can relate to. I really wanted to connect to my listeners. I want them to know me inside and out. To see me for who and what I am. I think by baring my soul to the world the listeners will appreciate the music as much as I do. Thanks for listening. Grateful to all the listeners. Please Subscribe, Follow and share my music with whomever you think will like it. Artists like me are everything because of the listeners.
Things I am looking forward to is the release of my other projects in 2021-2022. I want to be an artist that is able to release in all genres. Inner me is my pop album. I plan on releasing a country album in the fall of 2021 as Aurora's Lights. I am also working on my rock project DeBenedetta and I hope to have that released by the end of 2021. I will also be releasing some more pop singles in 2021. Live shows I'll continue to do on Tik Tok. I'd love if you would check me out on TikTok, username: @shimmerjohnson. I will be doing concerts as soon as we can again. 2021/2022 will be the year that my single Priceless debuts to the world. Check out all my social media today https://lynxinbio.com/shimmer just click this link. Listen to my released music today! Check out my lyric videos and more. Chat with me on twitter. Watch me sing live on TikTok. I can't wait to keep on
sharing my world with everyone. Thanks for being part of my music journey.
Shimmer's Social Media Pages
: 
https://lynxinbio.com/shimmer
http://www.shimmerjohnson.com