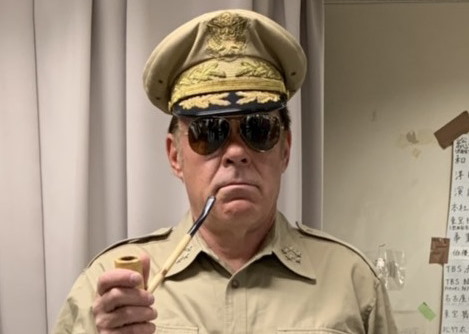 Just as Danny Winn's whirlwind acting career was starting to explode in 2015, he met veteran director Rich Sickler on the set of WGN America's "Manhattan" series, in which he appeared in five episodes, four as "Scientist Brock," one as a state trooper. Sickler offered some sage advice about the prospects of success daring to enter the film industry at a more mature age than many of his peers: "So many are striving to get in at a young age, but as they mature, they start dropping out and pursuing other paths. So as a mature actor, there's less competition aside from the small percentage of those young actors who made it."
The El Paso, TX born actor – who attributes his passion for diverse roles partly to growing up a
military brat raised in three tropical regions, including Hawaii, Key West and the atoll of Kwajalein in the Pacific – didn't name his film production company Dare to Dream by chance. Over the past few years, the former general contractor, who wound down his successful construction company to pursue his cinematic goals full-time, has been the living embodiment of his friend's words, with close to 30 credits and films on his ever-bustling schedule through 2022.
A true inspiration for anyone who has ever wondered if it's too late to pursue their creative dreams, Danny's doing so well that he's already in a position to help others pursue opportunities and achieve success in the film industry. In 2019, the year he had the privilege of playing the much-revered American WWII General Douglas MacArthur in the Japanese historical TV miniseries "Idaten: Tokyo Olympics Story," he launched the Danny Winn Master Class: Acting From A to Z, helping aspiring and working actors of all ages in the region develop their natural gifts, and learn the "do's and don'ts" and use their passion to take their game to the next level.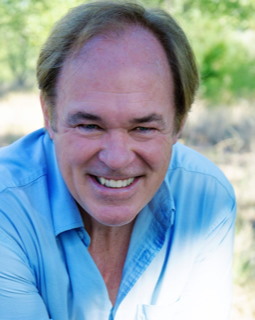 "I also teach the intangibles that all actors hoping to work in film need to know, , like keeping a positive attitude and mastering the art of self-promotion," says Danny, who considers himself an "instinctual method actor" who prefers letting the moment flow creatively to over-rehearsing. "Another key that surprises some people is 'Don't rely totally on agents.' I've only acquired a small percentage of my roles via my agents. The rest has been the eat, sleep, and breathe manner with which I treat this profession, continuing to get my name and reel out there and searching for gigs myself. To be successful, you need raw talent and that cannot be taught. But the rest is all about perseverance, the effort you put forth and that optimistic outlook."  
Driven by that upbeat attitude and the inspiring work ethic which made him thrive in his previous professional lives, Danny's been an unstoppable creative force since "catching the acting bug" on the set of the NBC medical drama "The Night Shift" despite wearing fire gear for 16 hours for his one line role and stunt as "Fireman #27." He has worked alongside the likes of Denzel Washington, Chris Pratte, Ethan Hawke, Vincent D'Onofrio, Matthew McConaughey, C. Thomas Howell, Luke Arnold, Viva Blanca, Richard Riehle, MC Gainey and many others.
Among Danny's favorite roles are his turns as a campaign contributor on the Epix comedy series "Graves," with Nick Nolte and Sela Ward (2016); his lead role as Priest Paul in the supernatural thriller "The Crossbreed"; the key character of "Happy Jim" in the true-life Western "Deadman Standing"; and Skippy Brewster in the film "Lapham Rising," which stars Bobby Cannavale, Stockard Channing and the iconic Frank Langella, whom Winn shared his dialogue with.    
Not even COVID-19 can slow Danny's output and the ongoing desire to expand his scope of deep, challenging and impactful roles. He has been cast as career military man Tom Harris in the futuristic sci fi drama "The Enemy Is Coming," which is slated to film in Sydney in March 2021; the producer is Tony Lynch of Legend Studios in Australia, and the writer/creator is Mark Eder. The actor is also attached as lead to three upcoming Westerns, including "10 Gunfights," "Back to Billy" and "30 Seconds in Hell." He was also recently cast in the lead role of Kenny Lyle, a hitman in a dark comedy film tentatively titled "The Bleeding Edge," described as "Pulp Fiction meets Mayhem." It is slated to film in the late summer and fall of 2021 for release in Spring 2022.
One of the more notable links on Danny's multi-media website is the page for his production company Dare To Dream Films, which he launched out of a desire to control his own creative destiny and, on any individual project, the important processes of casting, filming, distribution and festival submission as well as keeping the story true to its original integrity and form. Its past productions have included "The Crossbreed" and "Deadman Standing," and its upcoming projects are listed as "My Dearest Jane, "Oneida Flats, "Barren" and "Tree Secrets." A separate web page is dedicated to "Tree Secrets," a magical fantasy adventure that explores the bonds of family and the magic that can touch lives generations apart. It is slated to film in Spring 2021 with plans for submission to Sundance and theatrical release.
Danny stars in and serves as executive producer on "My Dearest Jane," "Oneida Flats,", "Barren" and "Tree Secrets," which are written and co-produced by Maria Harrison. Impressed with his previous work, Harrison contacted Danny several months ago with the choice of lead role picks in the films. After Danny spoke with Maria, she and her group asked if he would executive-produce the films, harbor the stories to completion and bring talented actors he knew into the mix. This quickly evolved into his desire to create his own production company, many of whose projects will feature a close-knit group of actors (including Danny's friend Jamie Bernadette) and behind the scenes talent and crew.  
"One of the reasons behind the name Dare to Dream is that it applies to the organic, unstudied way I have approached and found success in every previous endeavor in my life," Danny says. "Throughout my life, every time someone would say I couldn't do something, I would prove them wrong. In my early 20s, I had a business in Dallas refinishing bathtubs, sinks and tile and Motel 6 offered me a $350,000 contract to finish all their fiberglass shower stalls. People thought I couldn't do it, or even get the loan for it, but I did. Later, as a builder, despite the naysayers, I evolved from doing smaller projects to larger homes, remodels, boutique hotels and commercial developments. I was even one of the first builders to construct straw bale construction in New Mexico.
"There are some parallels to my acting," he adds. "When I was designing a remodel, I would draw up the plans based on the vision I create in my mind, following it from my subconscious mind to fruition. Likewise, when I'm on set, I am so focused on executing the way I've developed the scene in my mind that I sometimes don't even see or hear the 75 crew members working around me before and between takes. I simply become so immersed in the role and scene. As glamorous as people think it is at times, success only happens through dedication and hard work. I've always said, life is a constant struggle. One you realize that it's a rat race and full of hardships, it becomes a heck of a lot more enjoyable and keeps getting better."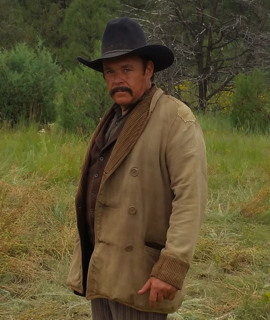 g