Written by

Angela Predhomme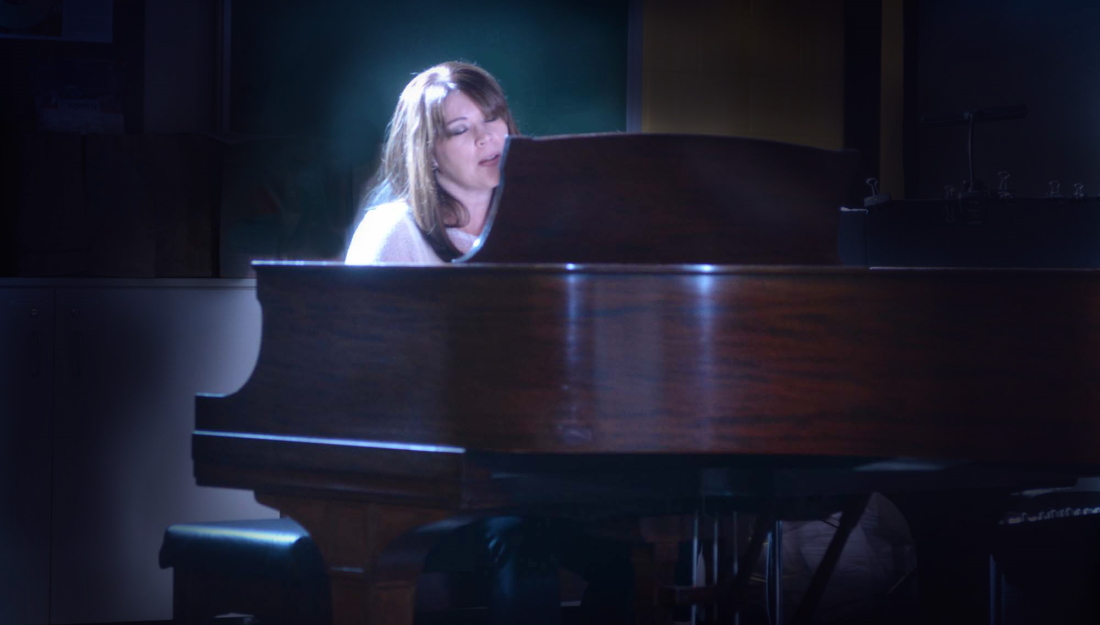 Who knew? The mentions in the news of the coronavirus hitting American shores were just beginning when my husband and I went ahead with our weekend getaway. It was late February, and we were headed to Chicago, a simple four-hour drive away from our home in Michigan. By the time we returned, things had gotten progressively worse. Only a few weeks later, my heart was heavy for people I knew who had lost a loved one, and everything was shut down.
Having just wrapped up the final date of a Midwest tour in January 2020, I was one of few musicians who did not have live shows cancelled. It had been my plan to focus on writing and recording through most of 2020, which I went ahead with as the pandemic raged into an ominous, unleashed monster that proceeded to take over every aspect of our lives.
Life can be weird. I would never in a million years plan to benefit from the COVID-19 pandemic. But, it opened up unexpected opportunities for collaboration as well as personal growth.
The process of producing of my new songs ended up to be more collaborative than I had originally planned. The pro musicians I knew were home instead of being out on the road. All of a sudden, there they were, without a whole lot to do. Their entire schedule of live shows had just been wiped clean. I can produce my own music myself, which I've done for some tracks in my catalogue. However, these skilled players had given their best to my tracks in the past, and I thought it was a win-win if they recorded parts remotely for me.
The first track I produced this way, working remotely with a musician, was "So Good to Be Free." In March, while we were all newly on lockdown, I reached out to a talented multi-instrumentalist I knew in Nashville named Cheyenne Medders, and he put down guitars and bass on this acoustic track.
The next song I planned to produce was a tender, classically-inspired waltz called "Graced with You." This could have been produced as a simple piano-vocal, but I knew that real strings would add a nice touch. I had a string player in mind – Rachel Aiken – a violist that I'd met in Nashville.
Then, for a string arrangement, it seemed natural to team up again with Brett Lucas, a former collaborator who had written gorgeous string parts for one of my most widely heard songs, "Epiphany," back in 2013. Brett's main gig is as a guitarist, but he had been a big part of my early records, producing my two albums Don't Wonder (2011) and Let It Fall (2013). Since that time, though, his availability had been stretched thin due to touring with other artists. However, it turned out that he was around in 2020 more than expected, and he ended up collaborating with me on several new songs, including a new holiday release.
For me, the unprecedented upheaval of life as we know it allowed a collaborative environment that had been completely unforeseen. All of a sudden, remote partnerships had become not only acceptable, but necessary. Whether a musician was just across town or 1000 miles away, it didn't matter. My getting comfortable producing music this way has opened up a whole new world for me. The COVID-19 pandemic turned the lives of musicians upside down, and I wanted to I take out my little black book and hire as many career instrumentalists as I could afford on a shoestring indie budget.
I was fortunate that these collaborators had the time to give their careful attention to laying down quality tracks for my music. So far, I'm thrilled with the results of this relatively new venture for me of producing radio-ready, mastered tracks with collaborators being 100% remote.
Another result of this crazy year is that I've had the opportunity to work on some lifelong personal challenges. As someone who tries to be on a spiritual path, I've heard that this pandemic has forced us to face our fears. Some believe that this situation brought to the forefront exactly what needed to be examined and healed in our habits and belief systems, and everything that happens to us is actually for our growth, even though it doesn't always look like it.
For me, what this looked like is learning to set boundaries and carve out time for my own creative pursuits. It's a problem for many women – putting others first, feeling like we need to be available to our family members at their beck and call. After all, we've been socialized to be caretakers, both physically and emotionally. I've been guilty of this. I've always felt most comfortable doing my creative work around other people's schedules, when it doesn't inconvenience anyone. But now, my husband is working from home, and both of my daughters are home. For some inexplicable reason that defies my own logic, my default setting is feeling a sense of duty to be there for them. They're all capable of taking care of themselves, but it's actually been a challenge for me to say "no" to participating in family activities and quality time. I'm not perfect yet – it's still a work in progress – but I'm getting better at taking the time unequivocally, on my own terms, to write songs and produce music.
That said, I'm fully aware that my gender-rooted self-worth struggles are very small compared to what many others have gone through as a result of this COVID beast. My heart goes out to all those who've suffered in this dire situation. I feel for those who've lost loved ones, who've been financially affected, and who are battling mental health issues due to the isolation and uncertainty.
The coronavirus has had a debilitating effect on the live music industry. But we creative types are survivors – resilient and resourceful – and no doubt the world will soon hear the fruits of ALL of us insuppressible artists in lockdown.
http://www.angelapredhomme.com/