Written by

David P Hatherill, PhD (aka Dr Dave Smooth Jazz Recording Artist) and John Sack, MD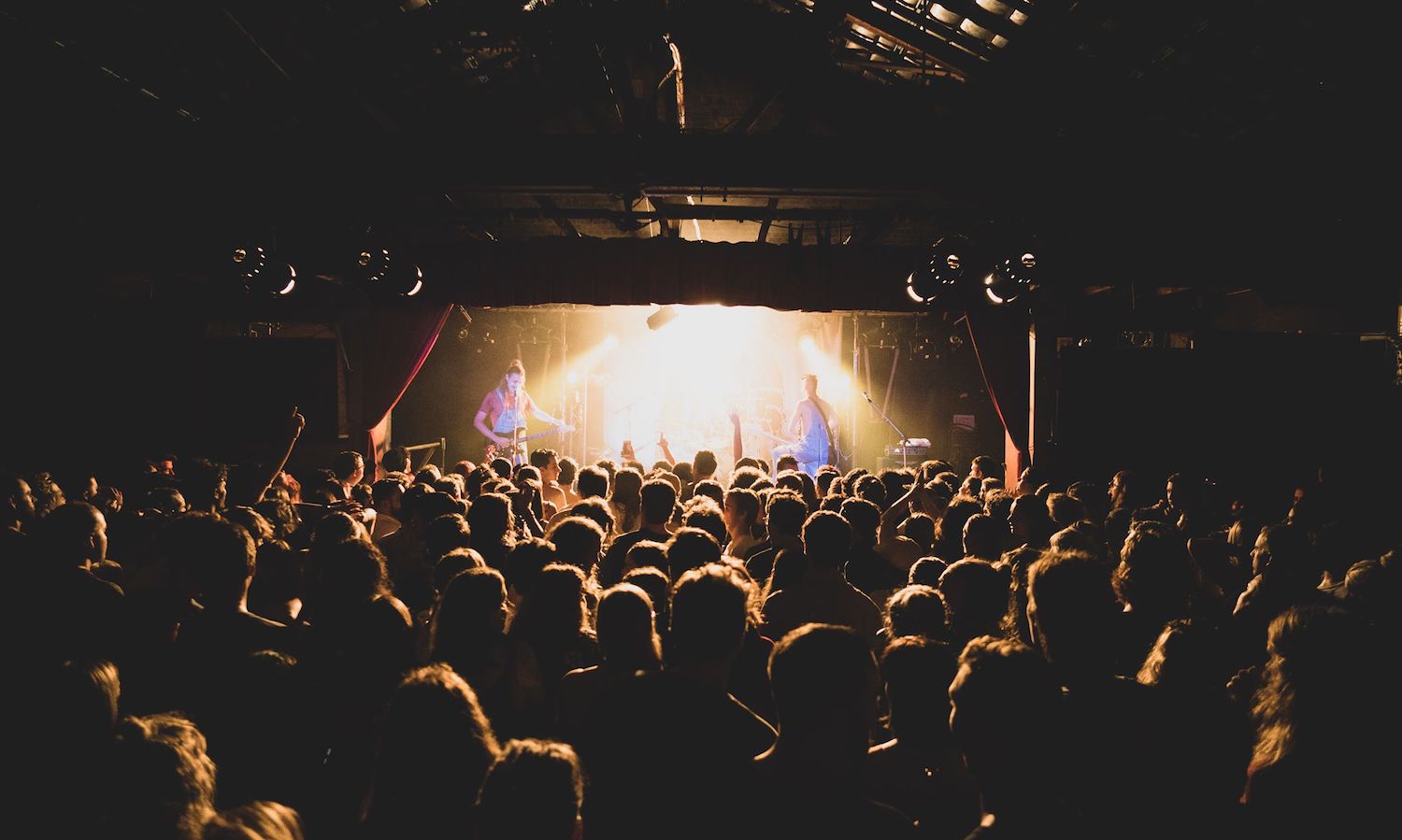 Fifty years from now—long after Covid-19 has run its course—what will historians say about how we handled this pandemic? Will they praise us for a job well done? Or will they marvel, instead, at the viral panic that led to such irrational, contradictory, divisive and often hysterical reactions to a common threat?
Like all businesses that rely on public attendance and participation, the music industry has been hard hit by Covid-19 lockdown restrictions. Performance revenue has been decimated, and music industry executives report that the elimination of live concerts has cut overall industry profits in half. Most working club and live performance musicians have been put out of work, placing them and their families at risk. In addition, decreased discretionary spending has caused streaming sales to plummet and the cancellation of live audience TV show performances has drastically reduced the promotion of music and especially new artists. Some established artists on the verge of advancement have had their careers derailed by coronavirus lockdowns.
It stands to reason that large public gatherings would place people at risk of infection. But what about smaller venues, where social distancing could be maintained? The initial goal of lockdowns was to ensure that our medical care system would not be overwhelmed. That danger is long behind us. Meanwhile, the goal has mutated into "suppression of the virus" until a vaccine or drug rescue becomes available. Yet many experts have pointed out that this goal is unachievable, and there is now a growing consensus among researchers that new strategies need to be implemented.
Coronaviruses aren't new. Some of them produce the common cold, and we've been living with them (most likely) from time immemorial. No wonder then, as recent studies have shown, that 20-30% of us have crossover immunity to SARS-CoV-2, the virus that causes Covid-19.
From the onset of this pandemic we have known that Covid-19 targets the elderly and those whose immune systems are weakened due to obesity, diabetes, cardiovascular disease, pulmonary disease, cancer, or other disorders. Common sense would dictate that these vulnerable individuals should have been quarantined and protected. Instead—with the notable exception of Sweden—governments across the globe did something that has never before been tried in recorded history: they decided to quarantine the entire population.
As an initial reaction, this might have been justified. But we've known since early March that the virus doesn't kill children and that the risk to healthy younger people is minimal to negligible. Based on the CDC's own data, here are the approximate numbers of young people without comorbid conditions who have died of Covid-19 in the past eight months:
• Under age 5: 2
• Age 5-14: 2
• Age 15-24: 22

• Age 25-34: 95
The number of healthy individuals under age 65 (which encompasses most of the working population) who have died would be estimated at about 2578—or about 8 out of every million in the US population. To put these numbers into context, consider the fact that 2.2 million people died of all causes during the same time period.
But what about the two hundred thousand or so elderly and vulnerable people who have died of Covid-19? Could they have been saved with even more coercive lockdowns as opposed to targeted quarantines? Mounting evidence suggests not. And now, even the World Health Organization has spoken out against lockdowns because of the spectacular collateral damage they cause. These include educational disruption, business failures, loss of income, family breakdown, mental illness, alcoholism and drug addiction, suicide, disability and death due to deferred medical care, domestic violence, and other forms of immiseration. It should be noted that these hardships disproportionately affect poor and minority communities.
The general public sometimes forgets that entertainers are normal people with normal feelings. Just like everyone else, when their ability to work is taken away emotional and psychological issues arise, such as pervasive feelings of hopelessness and despair. Negative outcomes predictably follow. These may include isolation, depression, anxiety, relationship/marriage/family conflict, or even suicidal behavior.
Some would argue that music isn't "essential." But who believes that quality of life isn't important? It could just as well be argued that the entire entertainment industry, the fashion and cosmetics industries, restaurants, tourism, hair salons, and innumerable other industries aren't essential either. Would we want to live without them? More importantly, why should we allow government officials to decide for us what's "essential" and what isn't?
Perhaps our governments should spend more time figuring out ways to safeguard our rights and secure our needs, and less time evading criticism, playing blame games, or devising ways to restrict our personal freedoms and augmenting their control over our daily lives. These and related issues will demand attention long after Covid-19 is gone.
Keeping schools and universities closed and shuttering industries that cater to healthy young people protects those who are least vulnerable to coronavirus. Given what we know about Covid-19, such measures will prolong social and economic suffering without saving lives in the long run. Our entertainment/music industries therefore face a choice: either yield submissively to a politically engineered state of demoralization and ruin, or support policies that lead to a more favorable destiny. We look to our leaders for action.
David P Hatherill, PhD (aka Dr Dave Smooth Jazz Recording Artist) and John Sack, MD