Written by

Lamont Dozier, Jr.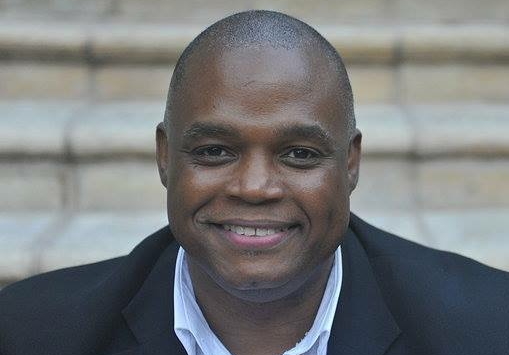 I was quite young when music entered my life. Music always had a role in my household, being that my mother, Elizabeth Ann Dozier, was a musician and the choir director for the church that I and my sisters grew up in.
My mother also taught classical piano, and she was the first music teacher in my life. She first introduced me to the piano by showing me chords she played in church, and that was my starting foundation learning my first instrument.
Soon thereafter, I found myself singing in church, and learning to play drums as well. Developing skills as a pianist, drummer, and singer also aided me well when I started to develop my skill as a songwriter, in my early teens.
Now, one would think being the son of a prolific and successful songwriter at Motown Records, would have also played a part in my musical development. It did, but more so indirectly. See, my father, Lamont Dozier, Sr., who is one third of the Motown songwriting team, Holland/Dozier/Holland, and my mother were divorced when I was young. My mother also worked at Motown, even before my dad did, but she left the company to raise my sister and myself at the time. My father was working at Motown till he and the Holland Brothers left to form their own label, Invictus Records, in the late 60's. My primary music instruction and influence came from my mother in my youth, and it was not until I'd grew older I began to understand my father's role and influence in the music industry. And his achievements and success did inspire me as I got older and started to cultivate my own musical talent.
As my skills grew, so did my opportunities to apply what I was learning from my singing and playing for my church, The Star of Bethlehem Spiritual Temple of Romulus, Michigan, and the music instruction I received from my mother and other music teachers. My older sister worked as a singer in Detroit, Michigan in the Detroit Council of the Arts Summer Youth program. One day, she took me to work with her as her guest, and I saw her perform, and she had a profound impact on me, and inspired me to want to perform as well. I was too young at the time to join the program, but the following summer I was eligible to work. I joined the program, and it was a life changing experience for me. I ended up landing a starring spot on the show that was put on for Detroit audiences at the end of the summer by the program, and that sealed the deal for me to want to pursue my music professionally.
Now, knowing what you want to do, and doing it can be two different things. My teen years and young adult years were filled with school, different jobs that were not in music, and trying to obtain opportunities that would start my professional career as a singer/songwriter.
I took jobs to make ends meet, I went on several auditions, some I got hired, some I did not get called back for. There were many times I sent packages to record labels of my songs, and the packages were returned, or I never received any feedback at all. But one thing that was constant for me was that I never lost the fire or hunger for what I wanted to do. And that was to be a professional singer/songwriter.
Now, I have had my share of well-meaning individuals, or not so well meaning, suggest I give my dad a call, and have him make it happen for me. After all, that is exactly what they would do if they were in my shoes. But they were not in my shoes. After my parents' divorce, my father's contact with myself and my sisters diminished, and he had remarried, and lived on the West Coast.
There were times I would see him and spend time with him, but for various reasons, his presence was infrequent. As I got older and began to pursue different things in my life as a young man, I found nothing nor no one, could dampen the fire I had for what I wanted to do with my life. You see, no matter what I was doing, I always came back to my music. If I wasn't writing or playing an instrument, I performed in local productions of plays, I was a guest finalist on a televised TV talent show in Detroit, and I performed with both my sisters and mother in different shows and churches. I was not waiting for anything or anyone to make it happen for me. But through these different experiences, they helped me grow as the artist I am today and played a major role in me honing my craft as a live performer and entertainer.
Fast forward to today, I find my journey to be rich, filled with many learning experiences, wonderful relationships with other talented artists, and the grace of knowing who I am, and what I want as I see fit. It has been never a dull moment, and my journey, in many respects, is just beginning.
Over the years, I have had the opportunity to work as a live performer with some legendary musicians. I have been a session singer on quite a few recordings and have been honored to be the featured vocalist on a few great songs.
But nothing excites me like being the featured artist on my own music. It is a blessing to be on this journey, and see your dreams come true.
I had a friend of mine tell me I was living the dream. Now, I am by no means rich, a household name in my own right, breaking sales records or selling out arenas. But he is right. I am living the dream, because I am doing what I love doing, and I am finally able to share it with the rest of the world.
My journey has not been without challenges. Two years ago, my sisters and I suddenly lost our beloved Mom, and one of my dreams was to be able to share my accomplishments with her that she sacrificed and prayed and supported us with her love, wisdom, guidance and patience. But now I know she is my angel guiding my journey, and she lives though all that she taught me, so for me, she is immortal.
"Introducing Lamont Dozier, Jr", is the title of my new EP, that will be released in October. I have written two originals, and I have two covers that are included as well.
"Why Can't We Be Lovers", is one of my favorite H/D/H songs, and I recorded it as my personal tribute to the legendary songwriter trio, and to the legacy from which I am a part of. "I'm Gonna Take My Time", is an original song of mine, based in the Soul, R&B tradition that has shaped me as a writer and performer. Both songs are on ITunes, Amazon Music, Apple Music, Google Play, and can be streamed on Spotify and Pandora platforms.
I am blessed. And I am fortunate to be on this path. Because it is my path. My destiny. And it is just beginning.
https://www.facebook.com/pages/category/Public-Figure/Lamont-Dozier-Jr-Music-Page-284681621724470/