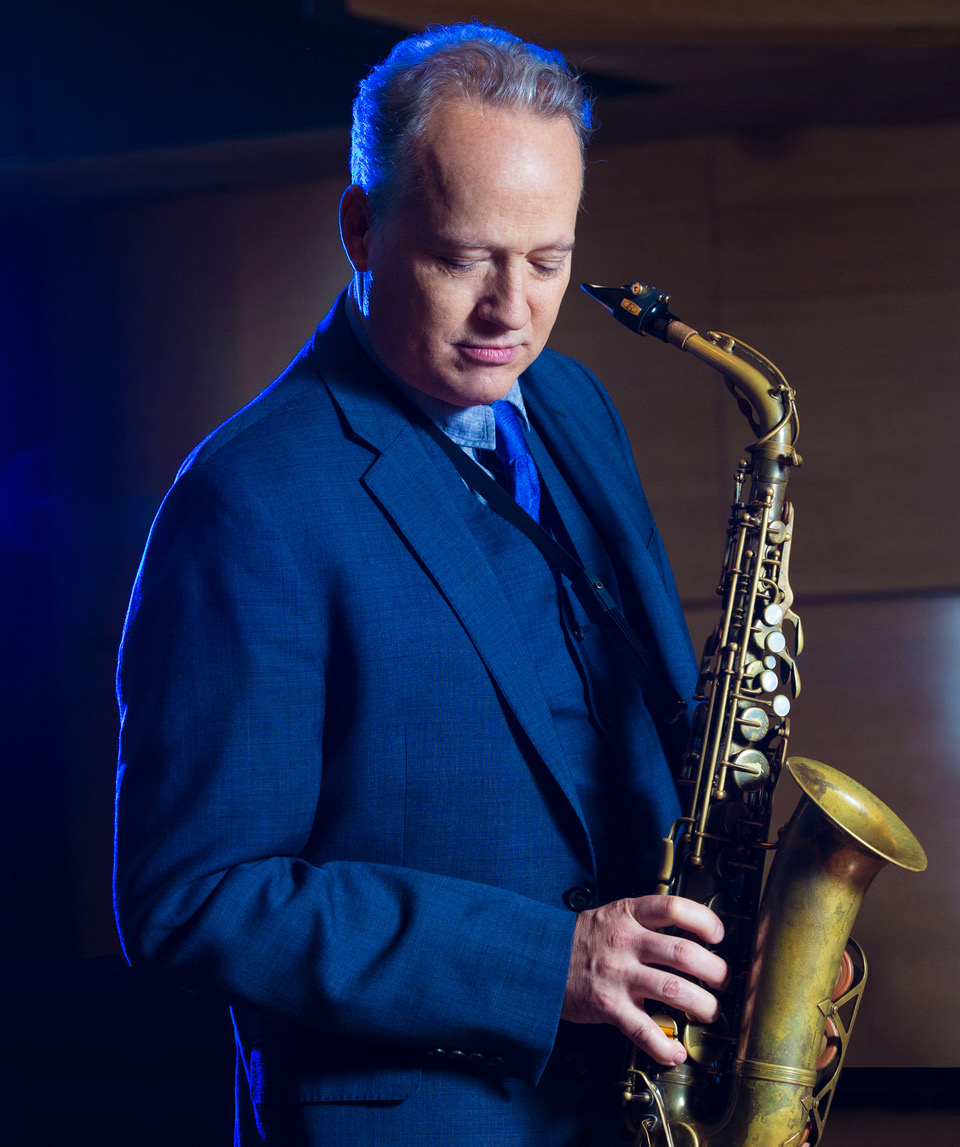 There is a question people just love to ask: "Is jazz dead?" The short answer is "no." The long answer is "no, not at all!" People always assume jazz will disappear at some point, fall into extinction like the dodo bird. Maybe some people want it to happen. People have been trying to kill off the big bands for years, but when you see great orchestras, like the ones led by Maria Schneider, John Clayton and Jeff Hamilton, John Beasley, Darcy James Argue, the Vanguard Jazz Orchestra and the band I have been playing with for 20 years, the Jazz at Lincoln Center Orchestra with Wynton Marsalis … it's clear the big bands are here to stay. Yes, musicians love playing in small ensembles because if affords the players more opportunity to improvise (why most of us do this), but there is nothing like a big band. Even Dizzy Gillespie, perhaps most known for his small group ensembles (with Charlie Parker, etc.), said "never consider it an achievement to lose one's orchestral music."
My father, trombonist Dick Nash, and uncle, reedman Ted Nash, were both products of the swing era, when musicians joined a band, gave up their apartment and lived on the road. Certainly those days are gone, but the art form has not only survived, it has blossomed. Where the swing era bands were largely servicing ballroom dances, they have now become rich vehicles for artistic expression.
Jazz will always be alive and well, and for many reasons. Not just because it is a truly original American art form, or that it's swing and grooves are infectious and engaging, or that every year hundreds of talented and passionate young musicians hit the scene with a unwavering need to play, or that jazz education is at an all-time high, or that in this age of information, with video and streaming services, exposure to the music is widespread. It is because jazz is an opportunity for people to get to know themselves and let other people know who they are. And we all want to be seen and understood.
Because jazz is largely improvised (while not unique to jazz, it is its vital characteristic) it allows the listener to really experience, more than with any other music, what the player is feeling and thinking. When this happens, it is the most engaging art form.
Jazz goes over people's heads when the players are overly concerned with their own intellect and ability, and this is, well, boring. Musicians should be concerned with moving and not impressing their listeners. Jazz misses when the players don't engage their audience. Being truly in the moment and expressing something that is deeply personal is what engages people.
In a recent keynote address, Kareem Abdul-Jabbar said it beautifully:
"Jazz is the perfection of imperfection. It acknowledges the cracks in the sidewalk of humanity, the flaws in the diamonds of our souls, the tectonic faults in our personal relationships—and forges all those discordant notes into something greater and stronger than the sum of those parts. In the end, jazz not only makes us feel better—it can also make us be better."


www.tednash.com 


Born in Los Angeles into a musical family (his father, Dick Nash, and uncle, the late Ted Nash, were both well-known jazz and studio musicians), Nash has that uncanny ability to mix freedom with substance, blues with intellect, and risk-taking with clarity. He is a co-founder of the New York-based Jazz Composers Collective, a musician-run, non-profit innovative entity dedicated to presenting the original works of composers pushing the boundaries of their self-expression. Nash is also a long-standing member of the Jazz at Lincoln Center Orchestra, with Wynton Marsalis.


Nash has become one of the most significant jazz composers of the 21st century. His recordings have received wide critical acclaim, appearing on the "best-of" lists in The New York Times, The New Yorker, The Village Voice, and The Boston Globe. Portrait in Seven Shades, his first big band recording, garnered two Grammy nominations. His following big band album, Chakra, received critical acclaim and charted on Billboard. Jazz Times Magazine on Chakra:


A lover of film and television scores as well as symphonic works and big-band jazz, Nash turns what could have been an esoteric, new-agey affair into music that swings and pops with tension and release as much as it beguiles.

Receiving two Grammy® Awards, Presidential Suite is Nash's most significant work. Inspired by great political speeches of the 20th century dealing with the theme of freedom, it is rich with social and political awareness. It also involved a very creative approach; Nash transcribed the speeches for their actual musical pitches and created themes, placing them into contexts that embraced the speakers and the location and era of the speeches. For the recording, each track is introduced by an excerpt from the speech that inspired it, read by significant figures from the world of entertainment, politics and sports, including actors Glenn Close and Sam Waterston; Ambassador Andrew Young; Senator Joe Lieberman; authors Deepak Chopra and Douglas Brinkley; diplomats William vanden Heuvel and David Miliband.


You've learned how to make your instrument beautifully sing.  You 'slap' the listener in the face with your daring and the unexpected (creating vital anticipation) at one moment, then later sooth it with even more precious, deeper feelings of the heart. Bravo!!!Benny Golson