First I must admit, that I don't really like the name "Smooth Jazz". It had gotten a bad rep as elevator muzak some years ago and only partially recovered. I am not particular fond of labels anyways. I rather be known as a guitarist, than a Smooth Jazz guitarist; or blues or rock guitarist for that matter. Like many of my piers I'm not a one trick pony, I just love playing guitar.
However, I do like the musical genre I found success in, which is Smooth Jazz.
I loved this music, long before the term "Smooth Jazz" was coined. For me it was a natural fit. I am not a singer; I am expressing myself through my guitar. As a front man that means I am drawn to instrumental music. I find instrumental rock a bit tiring after a few songs, and traditional jazz lacking the funk beat I like so much. So being able to combine funky grooves with pop melodic feel over some jazzy chord changes is just the right fit for me.
The origins of this music stem back to the 80s, when we called it fusion or jazz-funk. It was a fusion of styles, mixing Jazz, with R&B, Funk and Pop music. I am thinking of bands like Jeff Lorber Fusion, with young Kenny Groelnick (later known as Kenny G) on sax, and Miles Davis playing Cindy Lauper's "Time after time".
I grew up as a young player listening to David Sanborn, The Yellow Jackets, Larry Carlton alongside music from Toto, Led Zeppelin and Earth, Wind and Fire. As a guitarist I like all these styles and love to play them all. I never set out to be a Smooth Jazz artist, it just happened.
My first album "Blue Planet" was a cross over from fusion to a more commercial style. Unfortunately the record label filed bankruptcy during its release, so it never went anywhere. But that album was an important stepping-stone for me. It introduced me to the heavy hitters in the genre. The album featured a who's who of players I admired, including Gerald Albright, Nathan East, Paul Jackson Jr, Abe Laboriel, Bobby Lyle, Chante Moore, Phil Perry and a duet with George Benson.
My 2nd album "Pacific Coast Highway" was released in 2005. My expectation was, that I could use it as a business card to get session work and/or production work. Then the first single from this album went all the way to number one on the Billboard charts and stayed there. The rest is history. Pacific Coast Highway to this day is the most played song of Smooth Jazz. It was the song of the decade 2000-2010.
8 albums later I am still having fun, more so than ever maybe.
Jazz purists will tell you that this isn't really Jazz. But what is Jazz, if not an ever evolving style of music featuring improvisation. Think back to the 40s when Jazz was popular dance music with bands like Glen Miller and Duke Ellington. It changed to Bebop and Cool over the next decades. It was intellectually driven music with mind-blowing instrumental acrobatics; certainly dynamic, but it did not bring people out to the dance floor. From there it split into many different styles, like free Jazz, Latin Jazz, Jazz Punk and Jazz Fusion; each adding its own flavor.
Smooth jazz isn't trying to be traditional jazz. It is fun music, it is danceable, and it has memorable melodic hooks. When you see a show you know that there is always a great energy in the performances. And you realize, that some of the world's best musicians are represented in this genre. If you know your album credits, you 've seen names like Nathan East, Gerald Albright, Larry Carlton to name just a few, on some of the greatest pop records. So good Smooth Jazz has a high level of musician ship to offer and I feel honored to be part of it. It stimulates your body, soul and mind.
I am sure it will evolve into something else in the future. And that is what will keep jazz alive as the original American art form.
New album PLAY available at
www.nilsmusic.com as well as Amazon and iTunes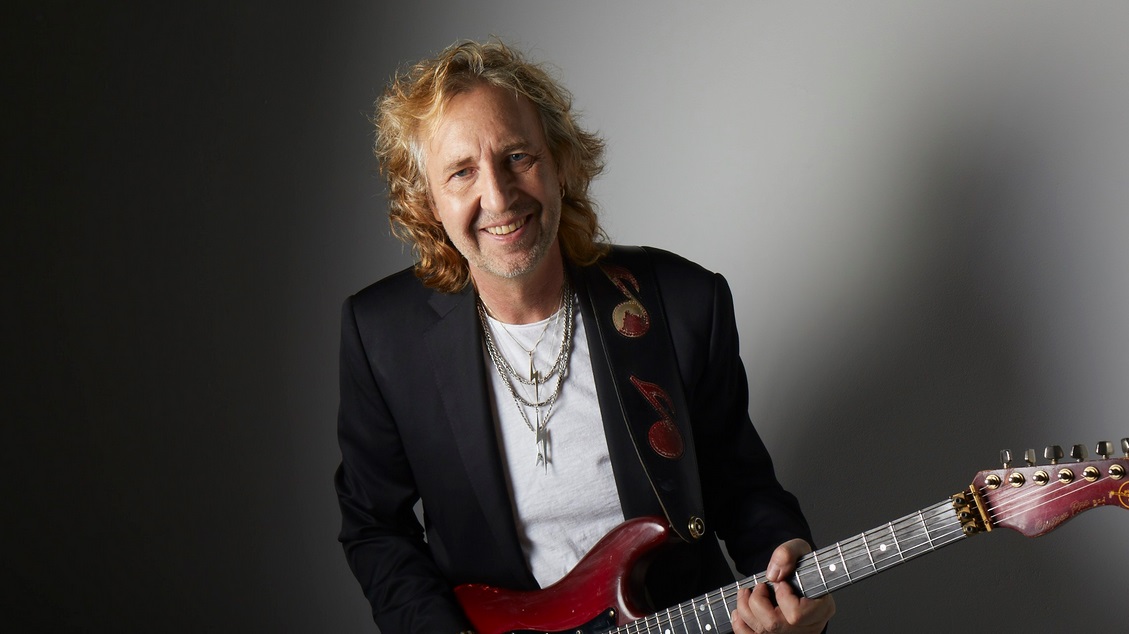 Websites:
Social Media:
NILS, one of contemporary Jazz' most well known and revered musicians, who for nearly 20 years as a solo artist has been a force to be reckoned with, achieving major accolades along the way, most notably from Billboard, scoring the esteemed charts song of the decade, 2000-2010 ("Pacific Coast Highway"), song of the year, 2011 ("Jump Start") and over 15 top 20 radio hits.
Nils has headlined some of the largest festivals and clubs across the US and Europe throughout his stellar career, sharing the stage as well as recording with many titans of the industry including George Benson, Dave Koz, Chante Moore, Rick Braun, Nathan East, The Temptations, and countless others.
In 2018 he released his 9th solo album Play
Nils is the first to admit that he sometimes overstocks albums like his previous project Alley Cat (2015) with so many in the pocket, potential airplay hits that some are inevitably overlooked; For Play, he took a more streamlined compositional approach, balancing upbeat "trademark" radio ready gems with fresh stylistic excursions that find Nils exploring a deeper personal artistry and the more colorful sonic possibilities of his axe. I wanted to show a richer spectrum of what I can do musically while having a lot of fun playing." On Play, I really feel that I am able to communicate the pure joy of me playing guitar. As always, I only stopped the recording process when the sound was up where it needed to be, with all solid and engaging material brought to life by my great musician friends who blessed me with their time and talents."