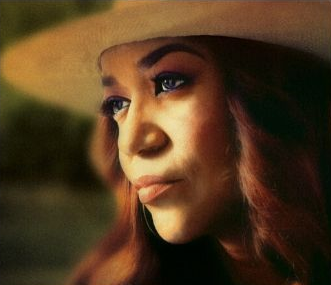 I never thought I would be in the music business, much less a recording artist. I never saw it coming. I thought I'd be a corporate attorney or something like that. Little did I know that another road was being paved for me. I'm not complaining, it's been an extraordinary journey, one I could have never imagined. And, I feel like there will be even more unique encounters and surprises coming my way as time goes by.

I would have to say that my music life started in church. My dad, Rev. James Moten Sr. was a popular Choir Director before becoming a Pastor of his own church. He would make a little extra money teaching different church choirs new gospel songs. After rehearsing all week long, there would be a big concert on the following Sunday night. It was one of the ways, back then, that churches in the south would raise money to help pay for a few expenses.

From age 8-15 years old, I would tag along with him and go to most of his rehearsals. I ended up learning the importance of being present, unafraid, dependable, prepared, flexible understanding, compassionate, encouraging, and so many other valuable lessons that helped shaped my professional and private life. One of my fondest memories, from that time, is listening to Mystery Theater Radio on an AM station on our drive home from being at church all day.

My family has always been the center of my life and very supportive. I have four sisters and 1 brother. I am child number five. My parents were married for sixty three years until my Mom past away in 2012. Her passing changed my life forever. I had to rediscover myself and find out where I fit into the world. She was my foundation. She was my Truth and my Light. Thank goodness for my loving and kind family, including David, (who I will talk about a little later).

We got through it together, with my Dad leading the way. Often, he would tell us how much he missed her and loved her. He would talk about how he knew he would marry her from the first day they met. He would share with us how he handled no longer being with her by letting his tears flow as he decided to keep moving onward, because that's what she would have wanted him to do. Those moments helped us too.

I've been with the love of my life for over 25 years. He's the only one who understands my constant drive and my consuming work schedule. David is a bass player who has toured with Billy Joel, John Fogerty, Crosby, Stills & Nash, The Neville Bros., Melissa Etheridge and many others. He's always there when I need him the most. He's the shoulder that I cry on through the fear and disappointments and I love that we support each others dreams. He's the only one who gets me.

My musical journey has been an amazing one, filled with highs and lows and everything in between. I'd like to believe that because of my strong foundation, I've developed what it takes to endure working with some of the most iconic artists in music history. I've been blessed to cross genre's and styles and gain trust and respect throughout the industry. I first signed with EMI Records as a Recording Artist in 1993 during the Whitney Houston, Celine Dion , Mariah Carey era.

"STEP BY STEP" was my 1st single released in 1993. It was a fun summer track that targeted the mainstream youth culture. My 2nd single was "COME IN OUT OF THE RAIN". This is the song that gave me a bit of prominence in the music industry.

I performed on the Jay Leno show, during season two, with my ten piece band. Producers such as David Foster, and songwriters like Diane Warren, began to reach out, as they were interested in working with me. It was an amazing time.

I was the opening act for Michael Bolton during his arena tours in the 90's and I recorded a few movie soundtracks: THE PAGEMASTER, featuring Macaulay Culkin, and MR. WONDERFUL, featuring Matt Dillon and Annabella Sciorra.

I released my 2nd project on EMI Records entitled "TIME FOR CHANGE". Individual tracks were produced by David Foster, Michael Powell and Walter Afanasieff.

My 3rd release was a Pop/Alternative project on EMI/IRS Records entitled " LIFE'S WHAT YOU MAKE IT".

The journey continued with a series of duets that I recorded with Michael McDonald (No Love To Be Found), Julio Iglesias (Just Walk Away), Kirk Whalum (All I Do), Isaac Hayes, (How I Loved You In Memphis), Vince Gill (True Love and Faithless Love), Larry Carlton, Michael Lington, Paul Brown, John Oates and others.

I grew up a product of the television era of the 70's watching the Lawrence Welk show, Soul Train, Hee Haw, the Flip Wilson show, the Carol Burnett show, the Midnight Special and SNL. I was influenced by all of those shows. They welcomed people into their worlds, which I think helped break down a lot of racial barriers. These shows had a lot to do with my versatile style of singing. I am considered a bit of a chameleon at times.

I was the duet partner with one of the greatest artists of all time, Mr. Julio Iglesias. That relationship lasted for over 15 years. He is my mentor. It felt as though I was being paid to learn. He taught me that, "the song" is primarily important, but, connecting with the audience is crucial.

I've traveled throughout most of the world while touring with Julio. We've performed in amazing venues, in countries like Syria, and in front of the Pyramids in Egypt.

From 2005 -2018, I toured with Faith Hill and Tim McGraw playing arenas, award shows and TV specials. From 2014-2016, I toured with Martina McBride. Since 2016, I have been touring with Vince Gill.

I have just released my first album of traditional country songs, such as, TIL I GET IT RIGHT, DRIVING NAILS IN MY COFFIN and ODE TO BILLY JOE, which was produced by Vince Gill.

In 2019, I became a member of the Grammy Award winning Texas Swing band, the Time Jumpers. They are considered a Nashville institution. We perform to packed houses every Monday night at a club called 3rd & Lindsley.

The Country Music Hall of Fame Museum in Nashville, TN. featured me in their Musicians Spotlight Series in 2018 and 2019.

I made my debut at the GRAND OLE OPRY in Nashville on April 20, 2019. Being on that stage was one of my proudest moments as a singer. I've performed there four more times since then.

These extraordinary opportunities keep finding their way to me and I am truly thankful.

When I look back over my life, I see myself as a bridge. A bridge between music, races and cultures.
https://wendymoten.com/