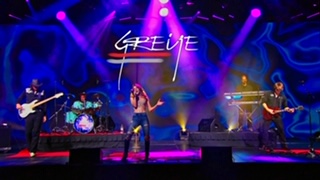 "So Far So Good"
After seven plus years firing up venues up and down the Atlantic Coast and throughout the Midwest to the breakneck tune of 90-110 annual shows, it's definitely been jarring for the five members of Daytona Beach, FL indie powerhouse Greye to lock things down during these past months of COVID-19. With a vibe driven by the fiery classic rock vocals of Hannah Summer and a multi-generational band of badasses, they've done a few streaming shows and recently played a few local live gigs. The good news about the down time? Greye's had a helluva lot more time to work on their upcoming sixth album, a kick-ass collection drummer Ray Grimard promises "will capture our live energy more intensely than any other project, with every one of the songs being a hard-hitting expression of our new harder rock comfort zone."
Perfectly embodying Ray's description, Greye's explosive new single "So Far So Good" is the perfect intro to the band's new, harder-edged direction, an amped up way to experience all the dynamic elements Greye is known for – Hannah's biting vocals, Ray's wild skinning, Jett Wolfe's fiery guitarisma, Josh Reid's buoyant bass grooves and Kenn-e Williams' colorful key harmonies. Thematically, the track specifically taps into the band's feeling about their journey as indie artists and the success they've had to this point – but Hannah's lyrics offer some leeway that listeners can apply to personal relationships and even surviving (physically, emotionally, hell, even spiritually) the craziness of 2020 to this point.
"So Far So Good" is the highly anticipated follow-up to Greye's visceral anthem "Lucky," which garnered widespread critical acclaim and whose video currently has over 1.1 million views on YouTube. The track also hit #1 on the World Indie Music Chart Top 100, #2 on the European Indie Music Network Chart, #7 on De Ned Top 40 (from Ned.fm in the Netherlands) and #15 on the DRT Top 50 Rock Airplay Chart.
The song grew out of the ashes of another the band was working on that wasn't working out. When they took a break, Jett came up with a clever riff he thought might work for that tune's middle section. He shared it with the other members and all agreed it was the perfect basis for what became the new song. Shortly thereafter, Hannah was driving through a car wash when these crafty lyrics hit her: "Are we on the same page, or are you busy reading somebody else's book?" This starts the second verse of the "So Far So Good," followed by: "Well I don't know much about this, Maybe it's not what I think it is, but so far so good."
Later, she sings: "Are we tying up knots or are we tangled in all the strings you pull? Well I don't know much about that/But at least from where I'm at, so far, so good." Another key line: "Here we are again, talking like old friends/Ask me how I've been, and tell me how it's going to be/Are we shoulder to shoulder, are you reaching for another hand to hold?/I don't know much anymore, but I know what I'm in for/So far so good."
From Hannah's perspective, "So Far So Good' explores "the uncertainty of life and the importance of living in the present. In the music industry, as with most other avenues of life, nothing is ever guaranteed. But instead of allowing ourselves to be destroyed by the pains of the past or frightened by the endless possibilities of the future, we should instead appreciate simply getting to make the journey."
Her bandmates each have their own impressions of what she was aiming for. Jett says, "You can apply that journey to anything, a band, relationship, whatever. I like that it's optimistic, encouraging all of us to push a little more." Kenn-e adds, "Songs rarely motivate you, but this one is truly motivational." Ray says, "As an indie artist going through the ups and downs, you can play the woe-is-me game all you want, but this song goes back to rock's true spirit of survival even when everything's falling apart. Like Hannah says, 'Let's not miss the journey.' It makes you think about what defines success. Is it a hit single or longevity? Or the way a band over time and endless hours develops a relationship that's like a true family. We all have our moments, but we've got each other's backs."
Highlights among the hundreds of shows Greye has performed over the years are playing the Thoroughbred Music and Arts Festival in South Carolina with Gregg's son Devin Allman and closing the BMI Festival in Key West in 2015. They're a true traveling band, taking their bus most summers as far as Upstate New York, Vermont and New Hampshire and as far west as Ohio and Indiana. In recent years, the band's sets have become increasingly focused on their original material, but their traditional set lists included kick-ass versions of classics by Heart, Janis Joplin, Linda Ronstadt, Gavin DeGraw and the John Butler Trio.
Greye's discography includes their debut album Providence (2014) and three releases on Lakehouse Records, including The Tube (2015), The Worrier (2016), Windows (2017) and Under the Weather (2019), which was recorded at the legendary FAME Studios in Muscle Shoals, Alabama and mixed by multi-platinum engineer Brian Reeves, who has worked his sonic magic with the likes of Billy Idol, U2, Elton John and Miley Cyrus. In addition to "Lucky," the band has released multiple music videos showcasing their most popular songs, including "I Love You" and various tracks from Under The Weather, including "What If I" (directed by DMHS Damian Max Hardie Silva) and "Under the Weather," which was directed by Brett Bortle of Weekend Warrior Productions, one of the premiere directors in the Charlotte, NC area which also produced the "Lucky" clip.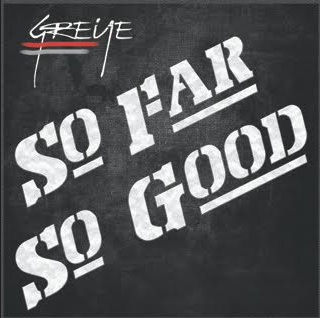 https://www.facebook.com/greyemusic/

https://greyemusic.com/home