Written by

Stephen Wrench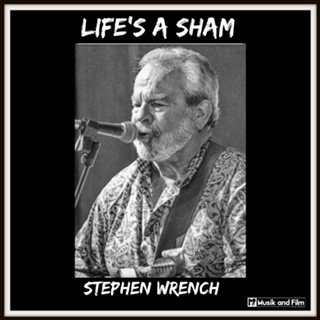 I always loved music. I grew up in Syracuse, New York. My mother's family was from Tampa,Florida. Every year we used to drive down to Florida to visit. I remember when I was 5 years old, we stopped at a diner to eat. The jukebox was playing. I got up and stood by the jukebox and started singing. I remember a man said to me "one day I am going to hear you on that jukebox". He was right.

As an 11 year old, I had no interest in music or performing. I was into football and any sport. However,Dan, my older brother, was a musician and dreamed of a career . He was in a band and knowing I could sing, he bribed me to sing with his band for the Optimist show in Fairmount N.Y. We won the show and the grand prize. That was the start of my career on stage in music.
I played in a soul band in high school. After high school I was offered 5 football scholarships. After visiting Boston College in the summer of 1969 , I was on my way back home to Syracuse, New York. Traveling the New York State Thruway I saw a sign that read "Rock Concert". I followed the sign not even knowing the concert was Woodstock. I was at Woodstock for 10 days. That stop changed the course of my life. I met some people who were telling me about a band that was forming in Jacksonville Florida and was invited to come down to Jacksonville. The band was to become Lynyrd Skynyrd. I became friends with several of the members. I worked with them on and off over the next 4 decades, playing, writing music and managing tours with them.
Some of the members I became very good friends with has lasted 50 years. Artimus Pyle became a neighbor of mine in Crescent Beach, Florida. Artie used to come over to my house several times a week. We would talk and in the later years Artie would always start off with "Blood Sucking Weasel Attorneys". Artie filed for a divorce from his wife. She was very vindictive and accused him of molesting his young daughter. Artie spent most of his money on attorneys fighting the false claim. Every time Artie came over after that he would start off with "Blood sucking weasel attorneys". So I wrote a song with Artie called "Blood sucking weasel attorneys for Artie which he recorded. https://www.youtube.com/watch?v=OYmSmTEGGv0

I remember some shows I did about 15 years ago. I put together several former members of Lynyrd Skynyrd. We did about 20 shows throughout Oklahoma, Texas and Louisiana. There is a place in Baton Rouge called the "Grant Street Music Hall". I believe it is the oldest music hall in the US. When I walked into the dressing room I looked at autographs that artists that previously performed here wrote on the wall. Names like Janis Joplin, Stevie Ray Vaughn. It was a big open room with no seating the held maybe 2000 people. It had big beams across the room. I remember that night . The room was packed, people were perched on the beams like birds. The shows usually lasted 60 to 75 minutes. That night we played for over 3 hours. It was like being transformed back into time.
I have made a lot of friends along my journey. One of my close friends was the late Banner Thomas founding member of Molly Hatchet. Banner used to come over to my house about every week for years. We would play and write songs. One of the songs was called "Dirty Sheets and Dirty Dishes" https://www.youtube.com/watch?v=wnzA688D_6M . The song was about Banner's ex- wife who was a mafia princess. The band on this song was Artimus Pyle (Lynyrd Skynyrd) , the late Rocco Marshall (Grand Funk Railroad) , Banner Thomas, Steve Wheeler (Foghat), Jim DeVito and myself.
In the mid 80's I worked with a producer whom I became good friends with, Neil Wilburn https://rateyourmusic.com/artist/neil_wilburn/credits/ . Neil worked with Bob Dylan, The Byrds and others. I recorded a album with Neil. Neil walked it into Colombia Records and they offered me a deal. I was a father with 2 young boys. I knew what a deal meant, 200 days a year on the road. I decided being a father to my boys was more important, so I declined the offer from Colombia. Neil and I formed a record label, Vine Street records which became part of RCA . https://www.discogs.com/label/118079-Vine-Street-Records . We did a few semi successful releases. One was on the Mets pitcher Dwight Gooden, who could pitch but had no musical talent. But at the time he was the winning pitcher for the world series.
I worked with several artists and produced shows for The Voices of Classic Rock. https://en.wikipedia.org/wiki/Voices_of_Classic_Rock . A lot of famous artists here. I remember one show the 30th annual Heineken Regatta in St. Maarten .This show was with Bobby Kimball (Toto), Mike Reno (Loverboy) , John Cafferty (Beaver Brown Band) and Jimi Jamison (Survivor). One of the best jams ever was after the show we all ended up at a bar called the "Red Door". They had a piano. There was no one in the bar. We began to play the piano and jam together. By the end of the night the place was standing room only. We had a blast singing together.
I managed several artists careers. A few were Jimi Jamison (Survivor) https://en.wikipedia.org/wiki/Jimi_Jamison Who was a super nice guy. Unfortunately after performing a reunion performance with Survivor in LA , he suffered a massive heart attack when he got home to Memphis. Another was Dale Bozzio and Missing Persons https://en.wikipedia.org/wiki/Dale_Bozzio
Dale was a very interesting person to say the least. Around 2008 I was working with Warren Cuccurullo (Frank Zappa, Missing Persons and Duran Duran) https://en.wikipedia.org/wiki/Warren_Cuccurullo . In everyone's career there is a turning point that you can go from "has been" to Icon . We were trying to work with Dale to make her a Icon. We did not make that dream happen.
Tommy Tutone was another artist I managed. https://en.wikipedia.org/wiki/Tommy_Tutone . Tommy and I are good friends to this day. I remember many good times with Tommy. I played with him often. The last time was in the summer of 2018 in Tupper Lake, New York. Tommy and I did an acoustic performance together. After that gig we traveled to the Vermont State Fair where we did a performance with Rick Springfield and Eddie Money. It was one of Eddie's last performances. That was a great night.
I have written hundreds of songs and worked with countless artists over the years. I could go on and on. My latest single from my new album "Life's a Sham", sums up how I feel today. Hope you enjoy it.