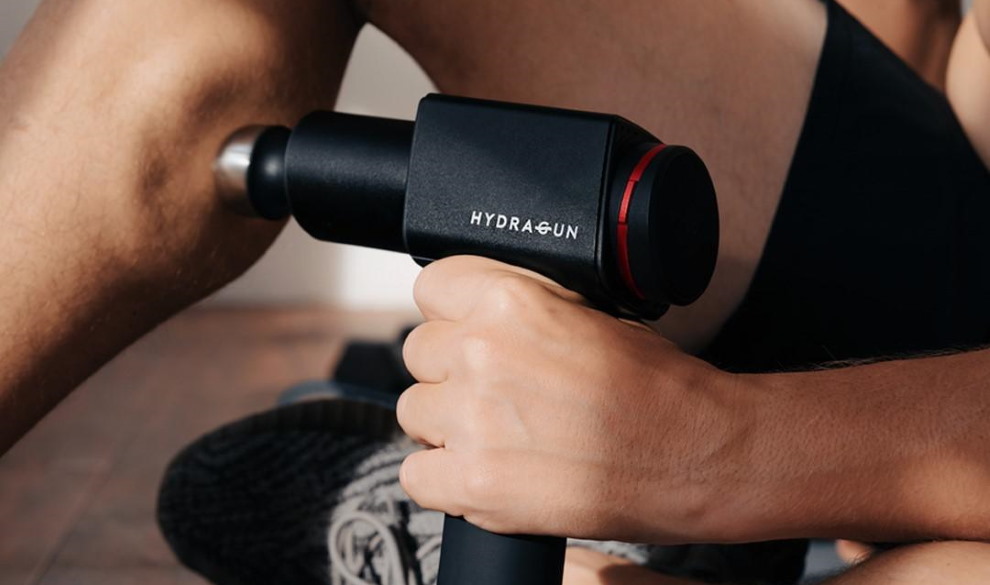 So, you're looking for a massage gun.
You search it up online and get tons of results. There are different brands, functions, and designs. All of a sudden, you have no idea where to start. Should you go for something cheap, or splurge on something that costs a few hundred bucks? How do you figure out what you want?
Don't worry. I was in the same situation. As much as I enjoy my massage gun now, it took me a while to find the perfect one.
One thing you should know is it doesn't have to be overly expensive or complicated. All you need is a recovery device that fits you and your lifestyle.


Before You Buy a Massage Gun, Look Out for these Features


With a lot of trials and errors, I have compiled the definitive guide for your shopping spree. Here are the top 6 features you have to pay attention to when you're buying a massage gun.
Low Noise Level


A massage gun's supposed to help you relax. However, this is impossible if it's too noisy. The buzzing noise of some massage guns can be as loud as power drills, which are not conducive for rest.
The more you crank its speed up, the more it buzzes. Eventually, using a massage gun can be too distracting for your and other people. I tested multiple brands to find out which is the quietest one.
To prevent yourself from wasting money, look for a massage gun with a low noise level. It shouldn't bother you and everyone around you. Ideally you want a massage gun that is between 30 to 50 dB, lower than an activated air conditioner.


Adjustable Power


There are two points you should learn about a massage gun's power: speed and amplitude.
Speed refers to how fast the "punches" can be. It creates that cool, ripple-like effect on your skin that you see in those slo-mo videos on Instagram. Meanwhile, amplitude pertains to how deep the pressure goes through your muscles. Combine these two factors, and you'll get an effective massage gun.
So, think about what kind of experience you need. Some people like a gentle massage to relax their muscle knots. Meanwhile, others prefer a more intense massage to beat those muscle knots into submission.
What you need is a device with a wide range of power settings that can adapt to your body's needs. For example, a massage gun with more than 5 intensity levels will give that personalized experience.
Longer Battery Life


Have you ever used your phone, then get annoyed when it goes dead mid-conversation? The same applies to massage guns. No matter how "high-end" it is, it's pretty useless if it suddenly turns off during a massage session.
The first brands of massage guns used to have a battery life of only 2 hours, max. You always had to worry about recharging it or carrying extra batteries around. For people who are constantly on the go, it's an inconvenience.
Fortunately, massage guns nowadays have much longer battery life. For example, Hydragun, the massage gun I have right now, lasts up to 6 hours on the lowest speed settings. That means you can use it 24 times on a single charge, almost a month's worth of massage sessions!


Lightweight and Portable


Another main feature you should look out for is the weight and portability. No one wants to lug a heavy massage gun around, especially when you're too tired to carry anything. It's supposed to be hassle-free.
Massage guns usually average at 2.5 lbs, the weight of a pineapple. It might not seem much, but it can be too heavy when you have sore, aching arms to boot. Just imagine how it can strain your wrist during a 15-20 minute session.
Opt for a massage gun that weighs around 2.3 lbs or less. It should also come with a compact carry case. In this way, you can store the device quickly and travel with it anywhere.
Practical Design


Have you ever tried to massage your back, but you can't due to low flexibility? Massage guns can help with that.
Unlike foam rollers and other self-myofascial tools, massage guns target hard-to-reach areas on your body. They also have ergonomic designs, making them suitable for everyone. Even if you have mobility issues, you can still use massage guns daily.
When you're buying one, keep an eye on its practical design. For example, it should be angled in such a way that you can reach every sore spot on your body. It should also come with various attachment heads for different types of massage. Lastly, you can try switching the device from one hand to another to test its easy-grip feature.


Long Warranty Period


The price doesn't determine a massage gun's worth. Just because it's the most expensive one, doesn't mean it works the best. You'll be surprised at how many brands out there are complete busts because they didn't function as expected.
That's why, you should check its warranty period first before you buy. It's also a benchmark on how great a brand is. If they accommodate the customer's needs quickly, then they're worth your time and money.
Overall, looking for a massage gun shouldn't be a confusing chore. Aside from the top features I've mentioned above, it all boils down to what you want. Among all the brands worldwide, see which one fits you and your daily routine perfectly.
The best massage gun is also determined by customer reviews. Check if the massage gun you're looking at has more than 150 positive reviews. Another plus point is if your favorite athletes use it. If a lot of people are happily raving about it, then why not try it for yourself?