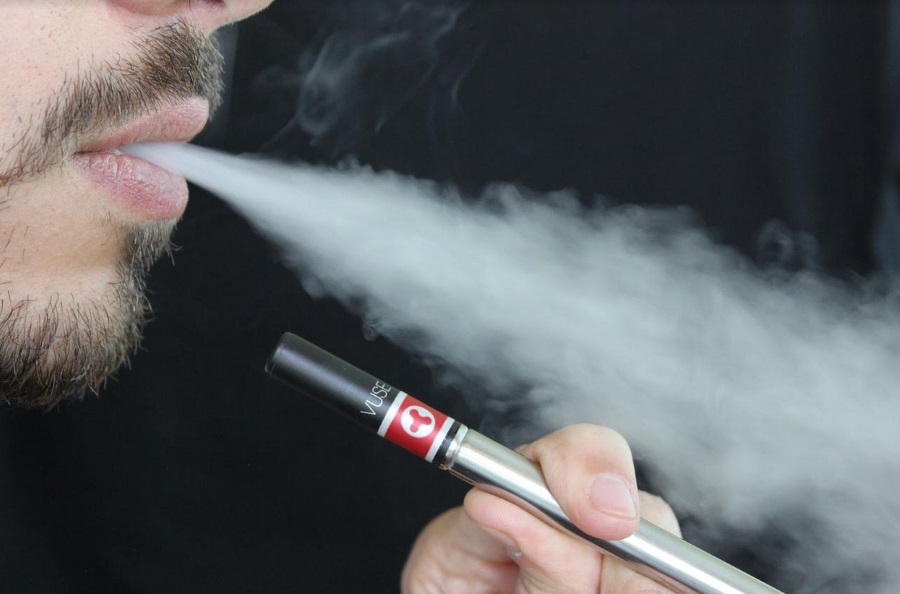 One of the most fun experiences of vaping is the fact that you can try a range of flavours. But the best part is the amount of flexibility you have in terms of flavour choices. You don't have to settle for just one flavour. You can combine two or more into a single vaping experience that is truly personalised. But how can you blend combinations together without having an idea of what works when there are just so many choices at your disposal? This guide looks into how you can combine e-liquid flavours that work best for you.

E-Juice Combination Ideas – Using Creativity To Create A Punch
When it comes to bringing flavours together, you can use any combination you desire. But some combinations tend to work well together. Here are some combination ideas to help you get your creative juices flowing:
*  Vanilla And Fruits – Vanilla is a super versatile flavour that can go together with almost anything, including all fruits. But apart from fruits, you may also choose to blend it with flavours like coffee, lemon and tobacco for a versatile vaping experience.

*  Green Tea And Lime – Lime and green tea is another combination that could work well together because of the tartiness of the lime flavour offset against the punch of tea. You can combine green tea with a range of fruity flavours like strawberry, raspberry, mango, blueberry and peaches.

*  Coffee And Chocolate – Love the sweet taste of chocolate against a strong coffee flavour? Why not use this to enhance your vaping experience? Chocolate can really spruce up the flavour of coffee.

*  Green Apple And Banana – Fruity combinations can take some thinking because two tarty flavours might end up being a little too sour. A combination of a tarty fruit like green apple with a sweeter fruit like banana could work well together.

*  Caramel And Marshmallow – For the sweet tooth addicts, combining caramel with marshmallow flavours could add a whole new dimension to the overall vaping experience.
As you can see from the ideas above, there's no limit to what you can do with e-liquid flavours. Bring more than two flavours together as well, but be careful not to overdo it as you could end up with a distasteful mix that leaves you a horrible aftertaste in your mouth.

How To Determine What Flavours Go Together
Understanding flavour profiles for e-liquids is a lot like cooking. Some flavours work together, while others not so much. Some combinations may seem odd to others, but they may work well for your palate, so it's important for you to decide what works best for you. Consider the following:
*  Tarty fruits like kiwi, green apples, apricots and blueberries blend well with sweeter flavours like bananas, figs and dates.

*  Nutty flavours like hazelnut and pecan pairs well with cinnamon, chocolate, mocha, caramel and fruity flavours.

*  Cinnamon adds a bit of spice and goes well with all kinds of sweet and tarty flavours.

*  Chocolate flavours go with fruits, ginger and cinnamon.

*  Black pepper is versatile enough to be combined with a range of fruit, vanilla and peppermint flavours.
When mixing different juices, consider how flavours combine so that you make the right choices, but also keep your own personal preferences in mind for something that you enjoy.

What's The Best Choice For You
Just because some flavour combinations work well together doesn't mean you have to love it.
*  Think of your favourite foods, desserts and drinks? Incorporate them into your vaping.

*  Do you love odd flavours that are completely unique? Give them a shot when vaping.

*  Do you have specific flavour combinations when it comes to eating habits? Use them while vaping.

*  Do you enjoy a morning coffee with a particular pastry? Try combining these together.

*  Do you like sour flavours that leave a tangy taste in your mouth? Use this preference to spruce up your vape.
E-liquids have so many flavours that you'll be spoiled for choice when creating combinations that work best for you. Whip up a combination of your favourite flavours for a truly personal vaping experience. You need to be willing to try new things without being afraid of taking a few risks. Sometimes the oddest flavours are the best – and they are based on your personal preferences.