Written by

Ryan Skinner, Founder and Principal, Summit Financial Partners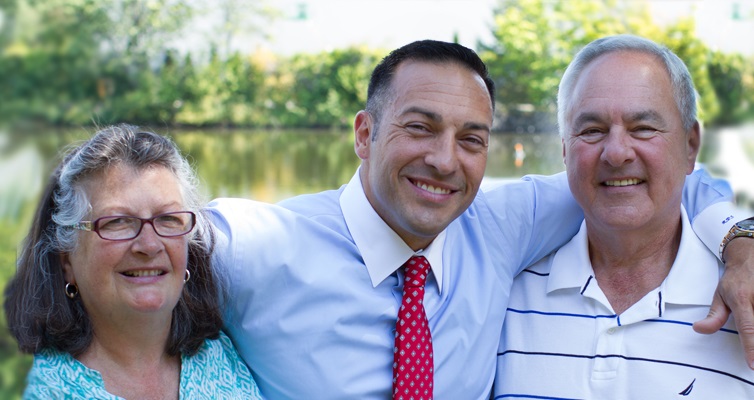 The name of my Woburn, MA financial services firm is Summit Financial Partners for a very good reason – because the clients I work with have either reached their retirement summit (i.e. they're ready to retire) or they're within five years of hitting that milestone. That's the time in life where they're no longer growing their nest egg but protecting it and putting it to work to fund their hard-earned retirement.
In all my years as a retirement specialist, I have learned that it's not the size (or full amount) of the nest egg that matters to people but the amount of their guaranteed monthly income. Everything I do is centered on working with them to create strategies that will help them achieve a monthly income that will suit their desired lifestyle in their later years. I've always found it interesting that some of my multi-millionaire clients come in stressed, while others are happy with the small pensions they can count on.
From my experience, it's those that find their "IT" – the things in life that bring them the most joy – and have discovered the financial means to embrace their "IT" on a daily basis and follow their bliss. Those who live what we call "Retirement My Way" have incredible peace of mind knowing that they can live their lives and achieve their "IT" within reason, as long as their goals are within the reach of their pension and monthly Social Security benefits.
That brings up an aspect of retirement planning that I am a huge proponent of – ROI. In my book Taking Stock, I discuss in detail what I call "The Two ROIs." Generally speaking, when I say ROI (Return on Investment), I'm talking about the benefit to an investor resulting from an investment of some resource. A high ROI means the investment gains compare favorably to the original cost of the investment. As a performance measure, ROI is used to evaluate the efficiency of an investment or to compare the efficiency of a number of different ones. To calculate ROI, the benefit (or return) of an investment is divided by the cost of the investment, and the result is expressed as a percentage or a ratio.
I've found that it's the second ROI – Reliability of Income – that matters the most. This simply means, knowing that your money is safe and that you'll have guaranteed income month after month, year after year, for as long as you live regardless of what goes on in the stock market. I explain to my clients that it's no longer about how big their accounts are, dollar or size wise. Rather, what matters now is the size of their guaranteed income. In planning "The Second ROI" phase of retirement, we first must consider the basics – i.e. the costs of being retired and how much money people need to meet their monthly expenses. Important issues to consider are taxes, long term care and health care, and their basic living expenses, mortgages and rent, utilities, food – all the things they had to think about when they were in the workforce.
We identify any income gaps, then implement the plan to close those with guaranteed protected income for life, then review consistently and revise as necessary over the coming months and years. For this to work effectively, we must get to know the client's personal life situation, goals and concerns. Then we put together a plan to meet these goals or at least the majority of them and we accomplish closing the income gap with guaranteed predictable income for life. Once we've tailored those needs to the client's current economic situation and personality, our main focus shifts to creating this reliable income. Using our specialized financial tools, our job here is to ensure that we position enough money that is protected from stock market loss, and to close that gap by providing guaranteed income for life.
Our concept of "Retirement My Way" is built on the clients we work with – analyzing their assets, needs, goals and, most importantly, helping them find, embrace and live their "IT!"

Ryan Skinner Biography
Ryan Skinner, co-owner of the Woburn, MA based firm
Summit Financial Partners
, is a retirement expert on a mission to serve. The passionate adviser and retirement specialist's compelling breakthrough book Taking Stock: Protect Your Wealth and Create Reliable Income for a Happy and Secure Retirement takes an innovative approach that transcends the typical financial guidebook written by his peers. Ryan's harrowing journey into and slow burn out of a hell of multiple addictions is living proof that with deep faith, the encouragement of loving friends, sponsors, mentors and family, and an effective 12-step program, anything is possible. Taking full advantage of his second chance at life, he continues to build a successful business with hundreds of loyal clients while paying his reversal of fortune forward in many inspiring ways - including counseling those enrolled in a drug program at the Middlesex House of Corrections in Billerica and helping young students at his high school alma mater and other schools throughout his home region.