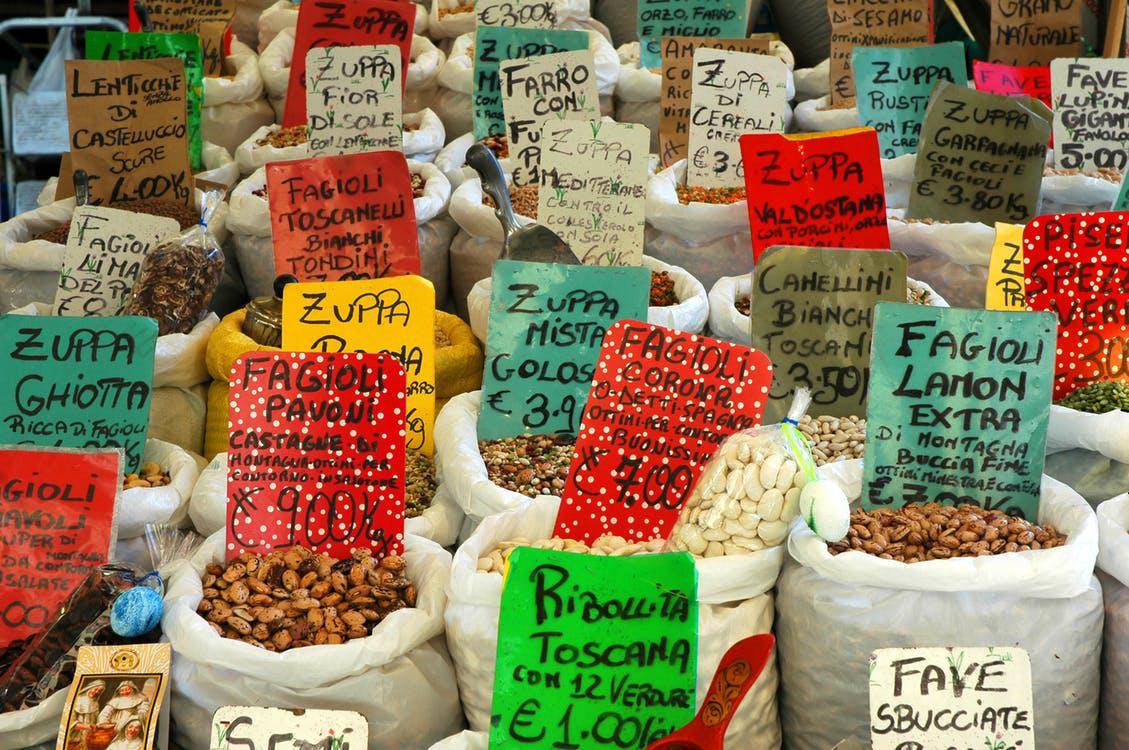 People cannot stop biting their nails, considering the messy condition of their homes. You open your kitchen drawer to grab some utensils, but instead, you take a glance at toys lying inside that drawers. Honestly, organizing homes is not a child's play. Alongside heaps of creativity, you need to label each and everything to make household members cognizant of where everything belongs.
After all, you can't hold the bag for managing everything in your house. Everyone has to wave some sense of responsibility when it comes to purging out the mess and junk from the house. Besides, everyone enjoys when things are at their place. So, how about we help you out with organizing your home better?
Labeling things can make things like a cinch. You would where, what things belong, saving a lot of time and effort while hunting stuff. If you are skeptical, have a look below at 10 reasons to use labels.


Identifying Everything Becomes Easier
'Nothing is lost until mom can't find it'. Don't you think everything is different when you are living on your own? Even for mothers constantly hunting down things is nothing less than a struggle. Everyone needs a solution to organize homes that help them finding things quickly. So, how about you give labels to everything? It is going to work like magic, and you can find stick-on name labels without any effort too.
Children, housemates, your spouse would surely stop bothering you. They would know what is inside every drawer and cupboard. Thus, no one would bang their heads into your makeup drawer to find a hairbrush. Also, it would place everything to where it belongs, making lives easier and houses cleaner.


Saves Time
Don't you fool around the entire house finding a nail cutter? Usually, people end up wasting hours looking for small things since these get misplaced very fleetly. Well, by putting labels, you know where to find everything. You can create a separate drawer for hair accessories – straightener, scrunchies, clips, etc. Similarly, a separate place for all nail cutters, filers, nail paints, etc. Rather than banging your head in every drawer, you would simply know where to find what – saving you a lot of time.


Makes Cooking Simpler
Labels are imperative, especially if you just have stepped inside the kitchen. There is something colorful inside every shelf, making it nothing less than a puzzle to find the right ingredients. After all, sugar and salt look almost the same. If you start putting some labels on every spice and pantry food, it will make everything is as simple as ABC.
Everyone has transparent jars, but spices look somewhat of the same color, until and unless you are an expert who can smell it to differentiate. You can put some delicate labels on each of these jars, big enough to see the names clearly. Besides, you can get it printed or spark some creativity by creating your own labels.


Find Documents Easily
Usually, people don't mind working from home. Even the people sweating at offices bring a bunch of files every day. Believe it or not, but it can make your entire house a hub of junk and mess. At the same time, making it arduous for you to differentiate all the files. After all, your budget file and office documents can have the same cover.
Thus, consider putting labels right after it enters your premises. Settle upon stick-on labels since you can easily get rid of them too. Alongside keeping your documents secure, you won't have to bang your head into every file to get what you need.


Flaunts Creativity
People are quite skeptical when it comes to putting labels since no one wants things to look ugly. Well, you can flaunt your creativity with labels by coming up with eye-catching designs and styles. Go for the colors that are in line with the theme of your house. If you have a delicate theme, then opt for elegant designs. Besides, you do not need flash labels upfront, and you can have them on spices, which are inside the shelves. For drawers, put the label on the right-left corner, to make it look like some impeccable design.


Identify Correct Storage Boxes
Every house has multiple storage boxes. They are loaded with winter clothes, Christmas décor, books, etc. You have to store everything separately rather than creating a mess by placing everything together. Similarly, it is essential to put labels on them, so you don't end up finding your muffler in the décor box. Even though the boxes are transparent, you can put 'name' labels, eliminating other people hunting things in the box that belongs to you.


Children Know Where to Find Their Toys
You would know the condition of your house with children, especially toddlers. Nothing is at its place, and even there are toys below the pillow covers. Of course, you are the one who has to take the responsibility of managing the toys. It is super annoying when you constantly have to help kids hunt for toys even when you have more important things to do. How about you create toy boxes with labels?
You can put a label of 'cars' on a box full of cars and similarly, 'dolls' for the doll box. If not your own kids, you can do this for your siblings too. It would close doors for stealing accusations on one another since they know where to find which toys.


Everything Stays at its Place
Everything needs a home, and unsurprisingly, it has one. Clothes belong in the cupboards, books on the bookshelf, perfume on the dressing table, and utensils in the kitchen, right? Your house looks cleaner and peaceful when you don't have junk lying on every corner. Honestly, your other house members might not know where to keep the hairbrush until there is a label on the drawer with hair accessories. Thus, you are not in charge of everything anymore.


Super Affordable
No one can resist a home organization tip that does not cost him or her a price next to anything. Surprisingly, labels are super affordable, especially if you decide to make your own. You just need papers, markers, and excellent creativity skills. However, if you think this is not your cup of tea, even getting them printed is super economical. So, rather than having second thoughts, give it a shot, since your budget is also giving a green signal.


You are Setting an Example!
The entire concept of putting labels may sound fresh to you. Perhaps, because none of your friends or family members has not come up with it. How about you become a bigger person by setting an example? Once your friends notice how amazing labels look and how simple they have made everything, they won't resist copying you.


Wrap Up
There are many home organization tips available, but you have to agree that using labels is the best of all. Alongside being economical, it shapes the whole environment of your house. Thus, it is worth giving them a chance. Have a look above for 10 reasons to use labels to convince yourself.