Written by

NewsServices.com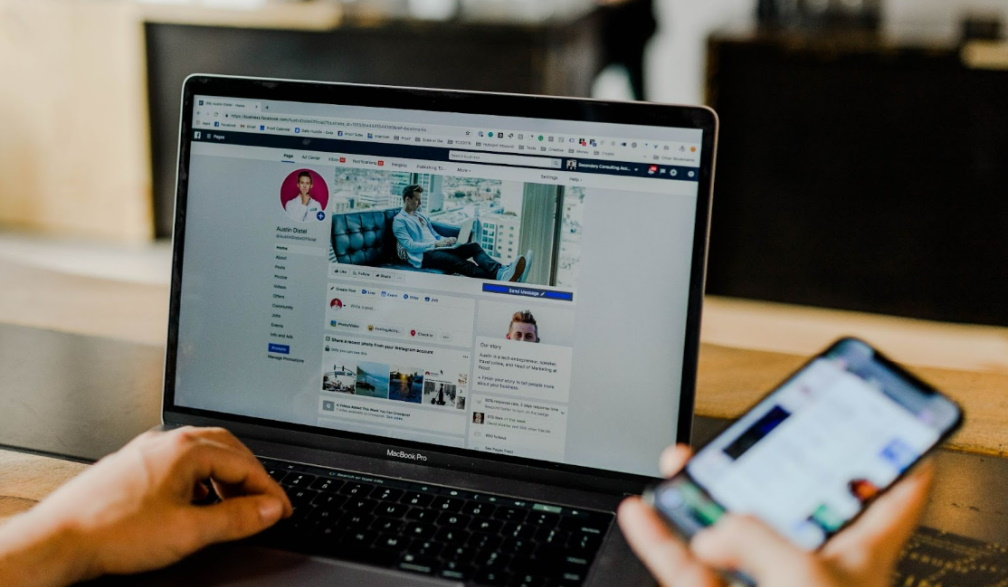 Small businesses often find it difficult to create and execute a successful social media marketing strategy. This is because they don't have the time or resources to devote to it, and they're not sure what works and what doesn't. However, there are a few things small businesses can do to make the most of their social media marketing efforts.
Design Shareable Content
As a small business owner, you may be wondering how to create content that will be popular and can be easily shared on social media. After all, shareability is key when it comes to social media marketing. Luckily, there are some simple tips you can follow to make sure your content is highly shareable.


First, focus on creating quality content that is interesting and informative. Remember that people are more likely to share something if they think it is worth sharing. This means that your content should be well-written, accurate, and useful.

Second, make sure your content is visually appealing. People are more likely to share something if it includes attractive visuals. So, consider adding images, infographics, or videos to your content.

Third, use social media sharing buttons on your website or blog. This will make it easy for people to share your content with their followers.


Outline Clear Call To Actions
In the world of social media marketing, a clear call to action is essential. Business owners who fail to include a call to action in their posts risk losing out on potential customers and sales. A call to action tells the reader what you want them to do next. It should be specific, easy to understand, and relevant to the products or services that you offer. For example, if you are selling products on your website, your call to action could be something like "Click here to buy now!" or "Visit our website for more information." If you are promoting a service, your call to action could be something like "Call us today to schedule a consultation!" Including a call to action in your social media posts will help to increase conversions and grow your business.
Create Branded Content
By creating content that is directly aligned with your brand, you can ensure that your message is consistent and that your audience will always know who you are and what you stand for. In addition, branded content is more likely to be shared on social media, extending your reach and helping you to build stronger relationships with your customers. So if you're not already using branded content on social media, now is the time to start. Your business will be glad you did.
Work With A Marketing Agency
Small businesses are always looking for ways to get an edge on the competition. In today's digital age, one of the best ways to do that is to make sure you have a strong social media presence. However, managing social media accounts can be a full-time job in itself, and it's not something that every small business owner has the time or expertise to handle. That's where working with a digital marketing agency can be a big help.
A good agency will have social media specialists who can help you develop and implement an effective social media strategy. They can also handle all the day-to-day tasks of managing your accounts, leaving you free to focus on running your business. In short, if you want to stay competitive in today's digital world, working with a digital marketing agency such as
Australian Web Experts
is a smart move.

Post At Regular Times
As a business owner, it is important to be active on social media. Posting at regular times helps you to stay in touch with your customers and followers, and keeps your brand top of mind. It can also help you to build a rapport with potential customers, and to get feedback about your products or services. In addition, posting at regular times can help you to attract new followers and grow your business. Finally, regular postings can help to create a sense of community around your brand, and make your customers feel more connected to you and your business. Therefore, if you are not already doing so, start posting at regular times on social media today!
Utilise Hashtags For Growth
One of the best ways to maximize the reach of your social media posts is to use hashtags. Hashtags help to categorize your content and make it easier for people to find. They also allow you to reach new audiences beyond your existing followers. When used wisely, hashtags can be a powerful tool for driving traffic to your website and increasing sales.
Small businesses who want to stay ahead of the curve should focus on having a strong social media presence. This can be done by creating branded content, working with a marketing agency, and posting at regular times. In addition, using hashtags can help you to reach new audiences and grow your business. So if you're not already doing so, start implementing these tips today!